Chicago, Illinois -
US based Meetpositives.com is pleased to share that registration is completely free on their website. The dating platform primarily caters to people with STIs, enabling them to start dating again despite the difficulties caused by their condition.
"A big part of our mission here at Meetpositives.com is to make it as easy as possible for you to start looking for a relationship," says Meetpositives.com. "When our team first sat down to discuss our business model and how we would balance our priorities, we knew right away that the cost of registration or signing up would be a significant factor for many. As a result, we did everything in our power to eliminate this obstacle, and we are delighted to share that Meetpositives.com remains free to join to this day. Anyone can join at any time, and our existing membership has grown into a vibrant community that is always eager to welcome new members to the conversation."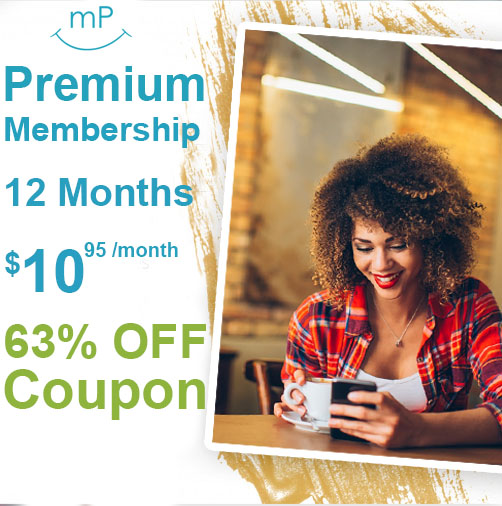 The 'conversation' here extends past dating and relationships alone. Given that many are still figuring out how to live with their condition, Meetpositives.com actively fosters discussions on lifestyles, finances and virtually every aspect of living with a positive diagnosis. Testing positive for an STI or STD can be a life-changing event, and most will have to deal with the immediate emotional shock even as they seek treatment and consider their options. Such discussions, notably, are best shared with other people who have already experienced similar situations in their own lives, and Meetpositives.com has cultivated forums that are designed specifically to enable this. Anyone can complete the Meet Positives registration process and get started today.
"If you have recently been diagnosed with herpes, HIV or another chronic condition," the platform says, "you will likely want to seek every piece of advice you can. Doctors can help you undergo treatment, but they will only have secondhand accounts of what it is like to actually live with a positive diagnosis. Practically, many conditions are at the point where their treatments enable people to live very ordinary lives, but it is also an undeniable fact that the stigma remains a problem we need to address on a social and cultural level."
The best people to learn about living with herpes, for example, are others with similar conditions, especially those who have similar life goals. Today, a person who has just received their diagnosis need no longer figure out how to live with it by themselves. Thanks to Meetpositives.com, they can now talk to peers who have gone through the same challenges and found both romance and success in their lives.
Meetpositives.com adds that advice is far from the only resource members take advantage of on their message boards. For instance, the fact that many people simply seek support and affirmation cannot be discounted, especially given that several members have yet to share details of their positive status with friends and family. In general, this highly personal information only has to be shared with potential sexual partners, but some do express a sense of guilt over not being more open with their loved ones. In addition to helping people find advice on dealing with this in a healthy manner, the platform gives them access to a community of peers who will offer support and lend a sympathetic ear when necessary.
"Meetpositives.com has evolved many times since its inception," adds Meetpositives.com. "Today, it is a community that will happily help you find romance as well as peace across every facet of your life. Our members are going through the same challenges you are, and they understand that you want to learn how to face your positive status head on. Fortunately, many of them are already making great progress in their lives, and they are happy to share how they got to where they are now. Meetpositives.com invites you to stop by and talk to other members while our algorithm finds you a great match to connect with romantically. Register today. It's free to join."
More information can be found on Meetpositives.com. Anyone can sign up here as well.


SOURCE: Press Advantage [Link]