Sydney Holistic Dental Centre, a dental office in Sydney, NSW, Australia, has explained what is holistic dentistry and what is a holistic dentist in a new blog post. They want to point out that it is not just some kind of alternative dentistry but it is just good dentistry that takes a close look at the many connections between oral health and general health. The holistic dentist will not just focus on the teeth and gums but also considers the whole person.
Robyn Farley, practice manager at Sydney Holistic Dental Centre, says, "At Sydney Holistic Dental Centre this informs everything that we do and is the reason why every initial holistic dental consultation starts with a health history that examines the way you sleep and breathe as well as your posture and nutrition and then relates this information (your general health) to your oral health. The mouth is the gateway to the respiratory tract. We believe that both good quality breathing and sleeping are central to good health and therefore the shape and health of the oral cavity are critically important to your overall well-being."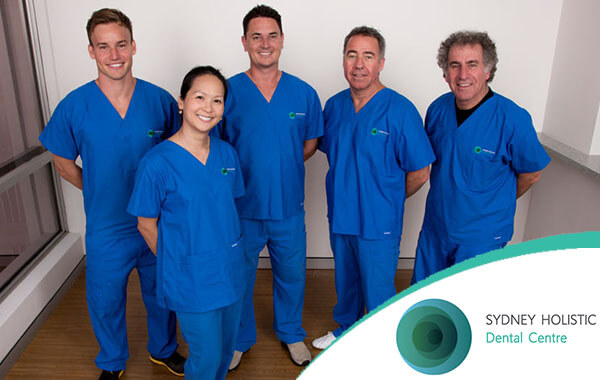 It is also important to note that the mouth leads to the digestive tract, which means that having a truly functioning masticatory system, or in simple terms, the ability to chew food, results in better digestion of food. They also take into account how infections in the teeth, gums, and jawbone, including the dental treatments themselves, can affect the patient's overall health. Thus, while making sure that the dental treatment actually solves the specific dental problem, they will always consider the person's general health too. This includes evaluating any neck aches, chronic muscle contraction headaches, jaw pain, poor sleep, breathing problems, obstructive sleep apnea (OSA), snoring, and more. They also offer treatment alternatives for sleep disorders, snoring, and OSA as part of their holistic dental practice.
They offer various holistic treatments at the Sydney Holistic Dental Centre. First of all, during the initial holistic dental consultation, they evaluate both the oral and general health of the patient. In addition, they utilise the SMART (safe mercury amalgam removal technique) protocol in safely removing amalgam dental fillings. The SMART protocol is recommended by the International Academy of Oral Medicine & Toxicology (IAOMT). This is important because mercury vapor is released from dental mercury amalgam fillings. This can affect the patient, the dent, and the dental staff. Sleep treatments are also important because those who don't sleep well can increase their risk of getting certain health problems. They are also concerned with helping the patient to breathe well because any imbalances in the way that they breathe can affect blood pH and body chemistry. They also offer headache treatment because headaches are one example of how oral health can have a significant impact on overall well-being.
Meanwhile, root canal treatment is a bit controversial because there is no way to make sure that the tooth canal is fully sterile. There are two conflicting views about the treatment. The case against root canal is based on the idea that the long-term presence of bacteria and toxins within a tooth affects the immune system and is a threat to the patient's health. In the case for root canal, it is argued that as long as the root canal is performed to the highest standards, any remaining bacteria or toxins are minimal. At Sydney Holistic Dental Centre, they are open to both viewpoints and recommend treatment on a case-by-case basis.
Established in 1979, Sydney Holistic Dental Centre is focused on offering the best quality of dental treatment in a comfortable and caring environment. Based on the concept that there are many links between oral health and whole-body health, it has been their mission to help patients in improving both their dental health and well-being. Their team is ready to offer high-quality and the most modern advice and care to their patients while making sure that the treatment is appropriate for the patient's specific requirements.
People who are interested in learning more about holistic dentistry can check out the Sydney Holistic Dental Centre website or contact them on the phone or through email. They are open from 8:00 am to 6:00 pm, from Monday to Friday.