Duluth, Georgia -
Atlanta Institute of Music and Media (AIMM), an accredited music college in Duluth, GA, has recently released a blog post that explains how to get AVID Pro Tools certified. AIMM is a music college that offers both on-site and online education programs for musicians, audio engineers, and producers. Students in good standing at AIMM can have the opportunity to obtain an AVID Pro Tools certification. AVID Pro Tools is considered to be a music industry standard when it comes to digital audio workstations (DAWs).
A reliable DAW is a necessity for those who plan on composing, mixing, recording, and editing music. Pro Tools is a DAW that was developed and released by AVID Technology. AVID Pro Tools certification can allow an individual to: expand their career opportunities; demonstrate competency in digital audio editing and mixing with AVID Pro Tools; achieve industry recognition; offer measurable benefits to one's employer; achieve recognition from one's employer and peers with an online certified professional listing; prove one's credentials with a Certificate of Achievement; differentiate oneself from peers; and stand out among other music industry professionals with downloadable AVID Certified User logos.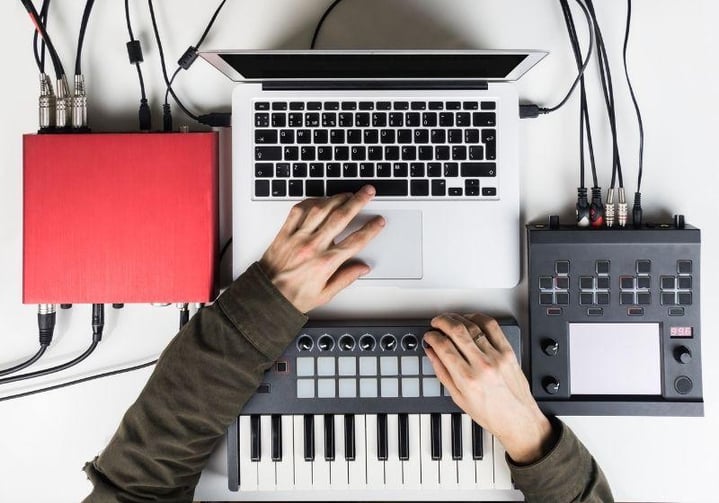 There is a cost of getting Pro Tools certified. Course fees are independently specified by the AVID Learning Partner or an accredited music college. It will be necessary to buy a coursebook, which includes the cost of the course exam and a single retake if required. Depending on the school's retake policy, the student can be charged for an additional completion exam when needed. Additional Pro Tools training programs and study materials may also be needed. The article points out that this certification is absolutely worth it for those who plan to become a music producer.
The Atlanta Institute of Music and Media is proud to announce that they are one of the elite music schools in the country that allow their music students to have the opportunity to obtain their AVID Pro Tools Certification. They offer various production programs, such as: Music Production and Audio for Media Associate Degree; Online Music Production Certificate; and Certificate in Music Production/
In fact, students can learn music production at AIMM. There are actually several ways to learn music production fast and one of these is to attend a music production school. Enrolling in a music production college also provides the student the opportunity to work with software and technology that they will likely would not have at their disposal starting out. The overall cost of attending a music production school will be higher than taking a DIY approach or using free tutorial videos on YouTube, but in terms of hands-on assistance and speed of learning, the DIY strategy isn't as effective as a music education. At AIMM, students get access to exclusive studios, industry-standard equipment, and the opportunity to get AVID Pro Tools Certified.
Many AIMM alumni have achieved success. For instance, Turbo the Great has worked with Gunna and is producing "Drip or Drown 2" while Kesha Lee has just won a Grammy for Record of the Year with Childish Gambino for "This Is America."
Founded in 1985, as the Atlanta Institute of Music and Media has the vision of excellence in contemporary music and media arts education with its main focus being a fulfilling, positive, and rewarding student experience. AIMM's purpose was specified in 1997 by its President, Nite Driscoll, which is to provide instruction and further develop the talents and knowledge of the non-beginning student or who already has or demonstrates an intermediate or better level of aptitude and physical dexterity towards their instrument. Its offerings were expanded in 2008 to include recording arts as a program of study.
Those who are interested in learning more about the curriculum offered can check out the AIMM website, or contact them on the telephone or through email. They can be contacted from Monday to Thursday, from 10:00 am to 11:00 pm, and on Fridays from 10:00 am to 8:00 pm. The above-mentioned blog post on what to know before attending a music college can be accessed at https://www.aimm.edu/blog/how-to-get-pro-tools-certified.