Duluth, Georgia -
Atlanta Institute of Music and Media (AIMM) is an accredited music college that offers musicians, producers, and engineers multiple music degrees and certificate options. It's a music school that has also become very well-known for helping to jumpstart the careers of those that want to enter into the music industry. This includes becoming a top option for those that want to learn music production quickly. Nite Driscoll, the President of Atlanta Institute of Music and Media, says, "Many people that aspire to make a living in the music production field would rather do that sooner or later. That's something that we can definitely help them with. Our comprehensive music production curriculum offers individuals a fully-immersive and well-rounded educational experience that can be the springboard that someone needs to quickly get them started in a music production-related career. We even recently published a blog that offers up 6 tips as to how to do that very thing."
This newly published blog titled 'How to Learn Music Production Quickly/6 Fast Tips and Strategies', can be viewed at https://www.aimm.edu/blog/how-to-learn-music-production-quickly. The blog article started by mentioning that those who are inspired by their favorite songs to clean out a room in their home to allow them to produce their own music are just the type of individuals that can greatly benefit from music production courses. It also stated that perfection of the music production craft, as with anything, takes time and a good foundation helps speed the process along. The first tip that the blog went on to give was for aspiring music producers to figure out what they are unfamiliar with. This is done to expand their music production learning and to help keep someone from depending too much on what they already know about music production. Also mentioned in this newly posted article was for aspiring music producers to watch tutorials on the subject. That's because music production is a challenger career that is best done if someone who enters into never stops learning. This applies to everyone from novice producers just starting to someone who is so accomplished in the business that they have been Grammy-nominated. It was also stated in the blog post that YouTube is an excellent source to turn to for music production videos.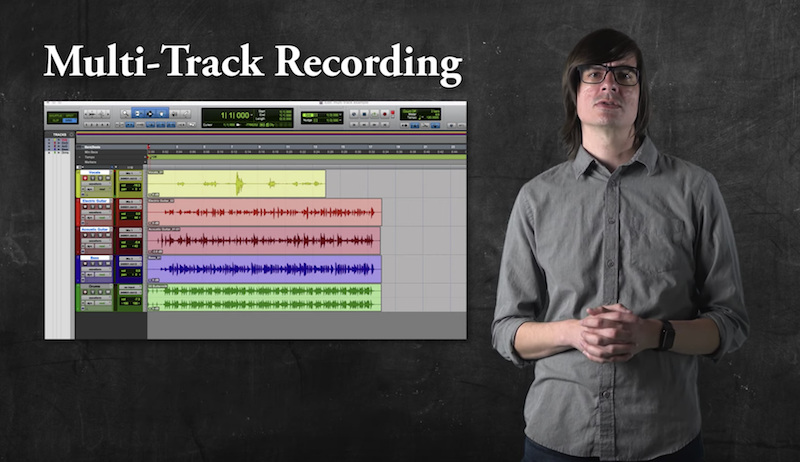 Also given as a tip in this article was to work with other producers/songwriters. This is especially true when it comes to learning from a more experienced music producer. Collaborating with other music producers can also help inspire those who may be currently stuck in a music production rut. The blog also encouraged those that want to progress quickly in the music production field to take their studies beyond just music production. That includes studying such closely-related subject matter as music theory, mixing, mastering, and arrangement. Tip number five in the blog talked about the need to produce music consistently. It's not a music field that treats those kindly that take long periods away from the craft. The last tip that was given in the recent blog post was to discuss how a music production curriculum such as the one offered by AIMM can make a significant impact on an aspiring music producer's career trajectory. That's because an individual will get hands-on experience using the latest software and technology in the industry. It stated there is simply no better way to get a solid music production foundation than by taking advantage of the solid hands-on assistance and speed of learning that an accredited music production curriculum offers.
This blog came on the heels of a press release that AIMM put out that gave tips for success as a music producer. It mentioned such important aspects of this profession as to why music producers need to connect with musicians outside the studio, why a music producer should not let the lack of resources and top-of-the-line equipment hold them back, and why they need to discover new marketing tactics is so important in this career field. Those that are interested in obtaining a music production degree from this Atlanta, Georgia-based music institute can get more information on how to go about doing that by referring to their website.


SOURCE: Press Advantage [Link]