Duluth, Georgia -
The Duluth, Georgia based Atlanta Institute of Music and Media (AIMM) would like to let aspiring musicians know about the wide range of programs they offer, particularly the Music and Technology Associate Degree: Vocal Concentration Degree in Atlanta and the Performance Certificate in Vocals. Earning a degree from the Atlanta Institute of Music and Media is the first step towards a promising music career. The skills taught and the opportunities for networking that the school provides are essential for anyone looking to make a name for themselves in the music industry.

"Atlanta Institute of Music and Media provides Music and Technology program students with the instructional environment necessary to develop both their technical and musical talents," says AIMM. "Students acquire the skills to advance their musical aptitude and gain knowledge in the field of recording and engineering. Our Music and Technology Associate of Applied Science Degree has an instrument of focus (Guitar, Drums, Bass, Keyboard or Voice), with courses specific to that instrument as well as recording and engineering courses."

The music and technology degree is aimed at helping modern musicians thrive in today's competitive music industry. Music is a tough business in which few manage to find their feet, but having formal training from a music college like the Atlanta Institute of Music and Media allows aspiring musicians to develop their art in ways that make it much easier to make it in the world of music. By the time a student graduates from AIMM, they are in many ways a full-fledged musician equipped with an impressive portfolio that showcases their work and talent. Read more here: https://www.aimm.edu/blog/extend-your-vocal-range.

AIMM's classes are taught by industry leading instructors who have been in the music industry for years. At the music school, students learn to perfect their pitch, expand their range and elevate their talents in general. The unique approach to vocational training offered at AIMM (in all areas, including audio production and recording engineering) has proven to be very effective. The Atlanta Institute of Music and Media makes use of a well-rounded curriculum of classroom instruction, stage performances, computer labs, recording studios and live clinics to provide extensive education that is unmatched by other accredited music colleges.

Graduating from AIMM means graduating among some of the most talented singers in the country. As the Institute observes, "Upon completion of this program, students that are in good standing will not only graduate with an Associate Degree but will also have the opportunity to take AVID Certification exams to become Pro Tools certified. This Digital Audio Workstation (DAW) certificate can set you apart and will be one of your greatest assets, especially when it comes to your personal recording endeavors."
AIMM has produced a number of successful alumni over the years. A number of talented musicians, sound engineers, audio producers and media students owe their success, at least in part, to the Atlanta Institute of Music and Media. Some of the school's notable alumni include Tosin Abasi, Kesha Lee, J. Blake and many others who have worked with many of the biggest names in modern music. AIMM aims to help their students excel in all areas of music by providing a positive, fulfilling and rewarding student experience. They continue to set the industry standard, and the success of so many of their alumni is proof that the Atlanta Institute of Music and Media's courses are a great way to get into the music industry.

AIMM's team believes that music is the universal language, and the school welcomes students from many different backgrounds. A number of students have shared their experiences with the school online, drawing attention to their educational processes and more. For instance, Cody Riley says about his experience, "By far the best music school in Georgia. All the teachers are amazing and only want to see you succeed. Always willing to help you understand what you don't know. Highly Recommended."

Those looking for more information on how AIMM can help students improve their vocal range and much more may visit the official AIMM website. Read further here: Expand Your Vocal Range.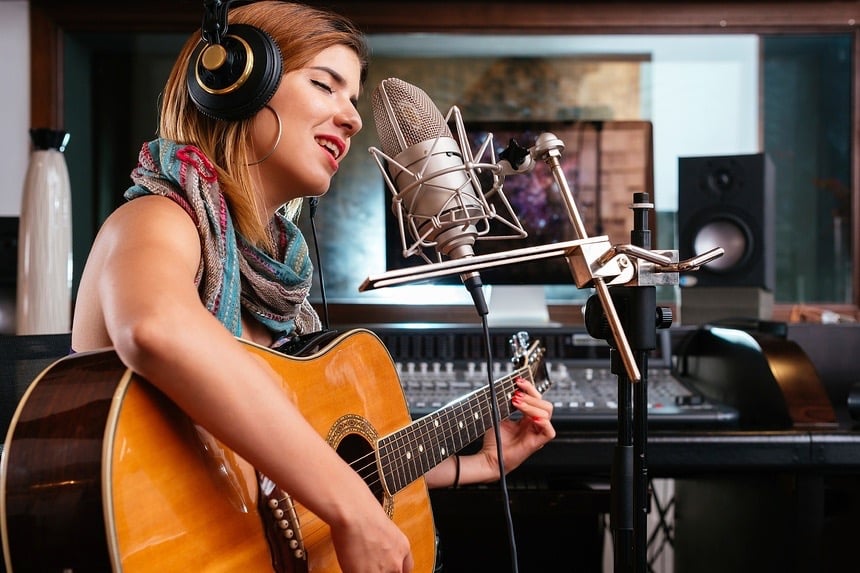 SOURCE: Press Advantage [Link]