Duluth, Georgia -
Duluth, Georgia based Atlanta Institute of Music and Media (AIMM) is taking steps to educate their community about their two vocal programs, the Music and Technology Associate Degree: Vocal Concentration and the Performance Certificate in Vocals. The Atlanta Institute of Music and Media offers majors in a variety of music and media subjects, including but not limited to Music Technology, Music Performance and Recording Arts Technician.
Nite Driscoll of Atlanta Institute of Music and Media states, "People have used their voices to make music throughout history, and that practice is deeply ingrained in cultures all over the globe. It is a fundamental part of human expression. Understandably, vocals play an equally important part in modern music production, and if you are thinking of following your passion in music, you should definitely have some knowledge in the subject. Atlanta Institute of Music and Media's vocal programs are an excellent way to learn what you need and get started in a successful career in the music industry."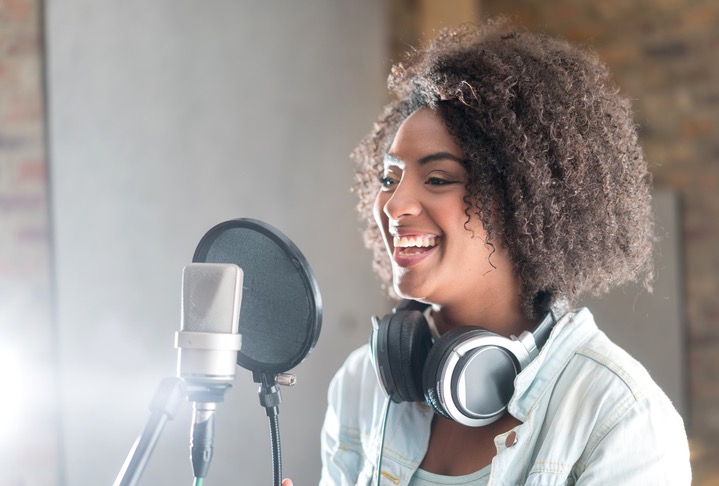 The Atlanta vocal school offers two key programs that deal with this subject. The first of these is the Music and Technology Associate Degree: Vocal Concentration, which is great for singers who want to learn valuable music production techniques, such as how to track, mix and master original music. Students undertaking this program will even have the opportunity to earn their AVID Pro Tools Certification. The second program they offer is the Performance Certificate in Vocals, which is aimed more towards singers who are interested in purely expanding their vocal range, perfecting pitch and mastering tone. Either way, Atlanta Institute of Music and Media is dedicated to helping their students advance into the music industry and land successful careers.
Atlanta Institute of Music and Media's commitment to their students is backed up by former students, as is made evident by their reviews. AIMM enjoys a very favorable rating on Facebook, where a recent review shares that the author, "Went here back in 2009, and I have nothing but great things to say. It gave me the tools and understanding to build my career in music. Granted, I do more live audio than studio nowadays, but I've been able to teach myself from the fundamentals they taught me at AIMM! Look forward to coming back to visit in the near future to see all the great instructors!"
Meanwhile, another review on the college and school ranking website Niche says, "About a year ago, I started doing some soul-searching, wondering what I want to do with my life. I was 23 at the time, no kids, single apartment, own car but yet I wasn't happy, working a job I disliked, feeling I was just living to pay bills. I have known ever since I was 11 years old that I love writing poetry, rhymes and raps. So I figured I should do something in music. I started looking at the different fields I can do and came across audio engineering and audio post production. I thought those were the dream career jobs I have been looking for. So then I started searching for colleges near me that have the program but none were to my liking. Then I came across the Atlantic Institute of Music and Media, where I found my match! Down to the degree that they offer internships and jobs in overall experience and location of the school, this is my #1 choice, and I'm excited to see what the future holds."
The Atlanta Institute of Music and Media's alumni includes creatives who have made great strides within the music industry and have worked alongside some of its most prominent figures. Artists who have worked with AIMM's graduates include Snoop Dogg, Ludacris, Beyonce, Justin Bieber, Childish Gambino, Mary J. Bilge, Ciara and more. AIMM's graduates have also worked with companies like Honeywell, Nickelodeon, Cartoon Network, Comcast, Aflac and so on.
Those who want to learn more about AIMM and the variety of programs on offer from the institute can find more information on their website. The institute encourages interested parties to get in touch with Nite Driscoll directly via email or phone. Further, Atlanta Institute of Music and Media can also be reached through the contact form on their website. They also have a Facebook page where they post updates and engage with their community.


SOURCE: Press Advantage [Link]