Sydney, New South Wales -
Clean Group, a commercial cleaning company in Sydney, emerges as a leader in providing cost-effective office cleaning services to local businesses amid the ongoing crisis. The COVID pandemic and the economic recession that followed it were more than sufficient to put a crisis-like situation in the Sydney markets.
Businesses are afraid, if not terrified, for the safety of their people, while office workers do not want to go to the office because of the virus impact. Well, cleaning companies are playing a big role in helping businesses deal with this crisis and win the long battle.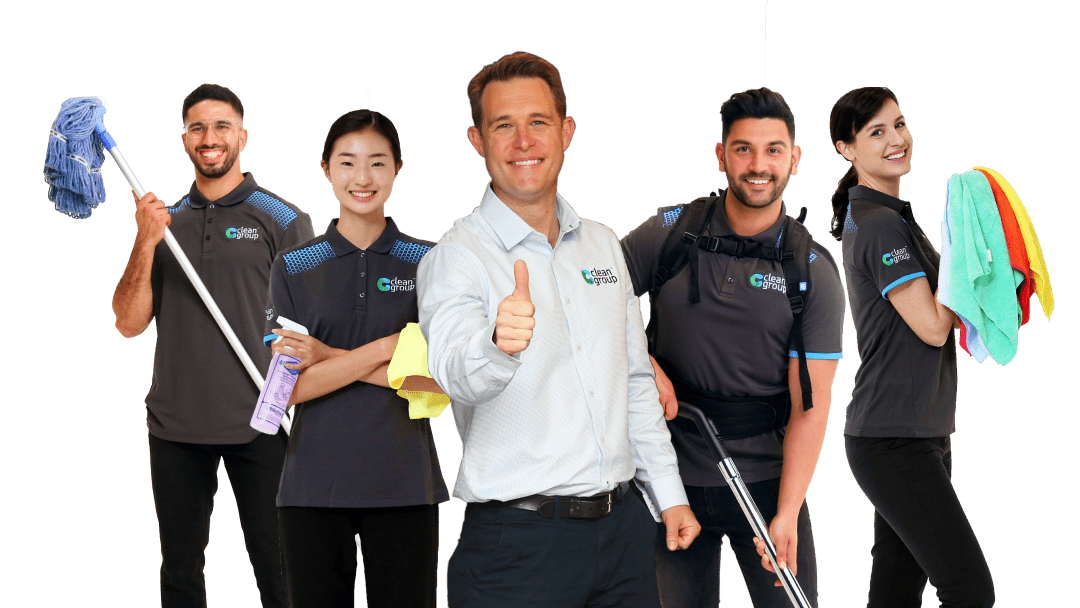 "As a top provider of office cleaning services in Sydney, we realize our responsibility to help fellow businesses in this time of need. Despite the pandemic restrictions, we are accepting cleaning requests from essential businesses as well as office and retail stores to help keep them running.
"Even during the last year, our Sydney offices remained fully operational, catering to the basic cleaning and disinfecting needs of local businesses in the region," said Suji Siv, owner and CEO of Clean Group.
The demand for professional office cleaners has surprisingly increased in the past few months. The primary reason behind this is the increased awareness for cleanliness among businesses. Of course, people are afraid, but they know it's possible to minimize the infection risk through adequate business cleaning.
"Mere cleaning is not sufficient. We are advising our customers to get their commercial premises disinfected at least once a week or a fortnight, depending on the property size and type."
Disinfection is the process of eliminating certain pathogens such as viruses and bacteria from your premises using specialized products called disinfectants. Clean Group now has a dedicated team of disinfecting specialists who cater to the routine disinfecting needs of local businesses. A business place once disinfected is likely to be immune against the virus for a week or more, depending on the type and quality of the products used in the process.
Clean Group provides complete office cleaning and disinfecting services to commercial premises, including offices, retail stores, malls, schools, hospitals, restaurants, childcare centres, gyms & clubs, and more. Their cleaners use eco-friendly and highly effective cleaning solutions along with advanced products like microfibre cloths for wiping, HEPA multi-filtration vacuum cleaner and the i-mop floor scrubber.
For disinfecting large spaces such as offices and warehouses, they use the very popular Electrostatic Disinfection Technique that can kill up to 99.9% of germs, including the COVID-19 virus.
Founded only a few years ago, Clean Group is now one of the top office cleaning companies in Sydney. It gained immense popularity during the pandemic last year, as many local businesses received timely cleaning services at affordable rates from the company.
"We are now trusted by hundreds of Sydney businesses for their routine cleaning and disinfecting needs. Our team grew from 10 to 50+ in just a couple of years ago, and we are now one of the most sought-after cleaning companies in Sydney."
Over the past couple of years, Clean Group has opened branches in multiple other cities of Australia, including Canberra, Brisbane and Melbourne. The company provides cleaning services to all types of business premises and has specialist office cleaners with a huge experience in the industry.
"Our commitment to quality, safety and efficacy has been the major driving force behind the company's immense success over the past years," said Suji Siv when asked about his secret.
"I always focus on client satisfaction, and my cleaners are trained to go the extra mile to make sure that the client is happy with the service provided. We even have a 100% satisfaction guarantee policy, where we invite customers to openly report their issues or complaints to get a quick and acceptable resolution."
Clean Group's office cleaning services are offered at very competitive prices, as their main focus has always been to provide the best quality cleaning to small and large businesses alike irrespective of their budgets. They also offer a free quote for cleaning to anyone looking to avail their services. The quote covers a free onsite, no-obligation inspection and quotation based on the Sydney office cleaning needs of the property.
Businesses looking for a reliable and expert office cleaning service in Sydney can contact Clean Group for a quote.


SOURCE: Press Advantage [Link]