Sydney, New South Wales -
Clean Group is a Sydney-based commercial cleaning company that is committed to making affordable & quality cleaning services accessible to everyone, including small businesses, throughout Australia. While large companies have many options to choose a cleaning service, small businesses are often limited by budget. For almost 20 years now, Clean Group has been offering premium quality cleaning services within everyone's budget.
"From the very beginning, our main focus has been on serving the routine cleaning needs of small local businesses without breaking their budgets. Unlike big companies, these small stores, offices, schools and childcare centres do not have big cleaning budgets. We make sure that they still get the best quality cleaning that they can easily afford. You can book a cleaner online as well as by calling our 24x7 sales and support team," said Suji Siv, owner and CEO of Clean Group.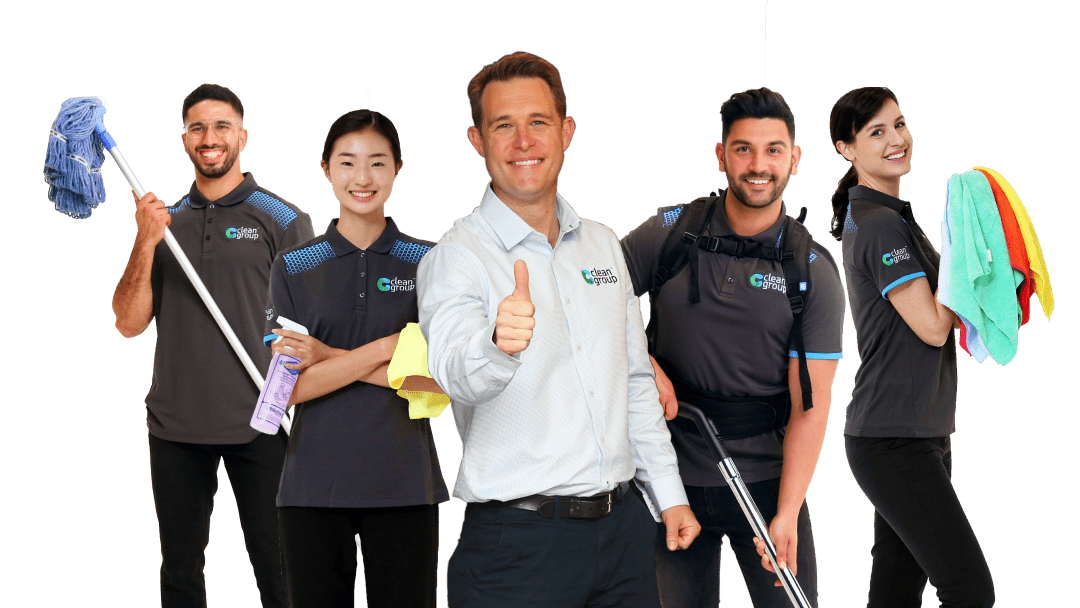 Cleaning is a challenge for every business, irrespective of the size and type. The only difference is that while large businesses can afford to either have the best in-house cleaners or outsource cleaning services for their routine cleaning needs, small businesses often have small or negligible cleaning budgets. So, these local businesses such as grocery stores, care centres, etc. cannot generally afford the high cost of professional cleaning. At least, this was the case until now.
With Clean Group now offering inexpensive and high-quality cleaning services to local businesses in Sydney, Melbourne and other Australian cities, it is now possible for every business to avail the best quality cleaning without spending a lot.
As a full-service commercial cleaning company, Clean Group mainly offers cleaner outsourcing services, where it allows local businesses to hire professional cleaning services or cleaners as per their needs. "Outsourcing a cleaning service is almost always more affordable than hiring a full-time, in-house cleaning staff. On top of that, you save yourself from unnecessary headaches and substantial time and money."
All of Clean Group's cleaning teams have dedicated managers to manage the cleaning operations and performance of the cleaners. This ensures the best results consistently without needing the constant attention of clients. In short, the client doesn't always have to be on property to manage the work of the cleaners. They still get the desired cleaning results besides the luxury to spend their time on other important business tasks. All professional cleaners of Clean Group are fully-vetted and police-checked, so there is never the concern of security. Moreover, the company takes full responsibility for any damages that may occur during the cleaning job.
"Outsourcing professional cleaner services was never this easy. No need to interview and hire individual cleaners. I can simply book a cleaner any time I want and for any number of hours I need from the Clean Group website," says a customer.
However, the biggest benefit of the cleaner outsourcing service is for small businesses, who no longer have to worry about the day-to-day cleaning of their premises. Clean Group's routine cleaners can take care of all the commercial cleaning needs very fast and very efficiently. And they cost a fraction of the standard market rates. Basic/routine cleaning, which is needed to be performed once a week, for small premises take no longer than a couple of hours, which means a client has to pay less than $40-50 per job, which a local business in Sydney can easily afford.
As a serious and highly trusted cleaning company, Clean Group takes full guarantee of the works of its cleaners. The company has 50+ full-time, in-house cleaners. It never hires or uses third-party cleaners. This makes it easy for the company to keep quality in check. This also helps local businesses trust the cleaners and their services. All the cleaning jobs are followed by routine inspections as well as the company seeks clients' feedback to ensure the services are consistently up to their expectations.
In case of a dispute, customers are welcome to use the Clean Group's 100% satisfaction guarantee, which entitles them to a free cleaning if the claim is found true. The same can be availed in cases where the final service or results are not up to the client's expectations or if there is some quality issue with the service delivered.
To know more or to book a cleaner service from Clean Group, one can visit the company website.


SOURCE: Press Advantage [Link]