Sydney, New South Wales -
Clean Group, a leading commercial cleaning & office cleaning company in Australia, has announced that its Brisbane office is now accepting service requests from customers throughout Brisbane and nearby suburbs. While most local businesses in the city had to close down their premises because of the pandemic, some cleaning companies are still operating, providing routine cleaning and disinfection services to essential businesses, including healthcare, groceries, restaurants, etc. Clean Group is one of them.
"Even though our Brisbane office was open throughout the pandemic, we were working with limited staff and were accepting requests only from selected businesses that were marked essential by authorities. Now, as the situation is better again, we have decided to re-open and start accepting cleaning requests from all commercial customers throughout the city," says Suji Siv, owner and CEO of Clean Group.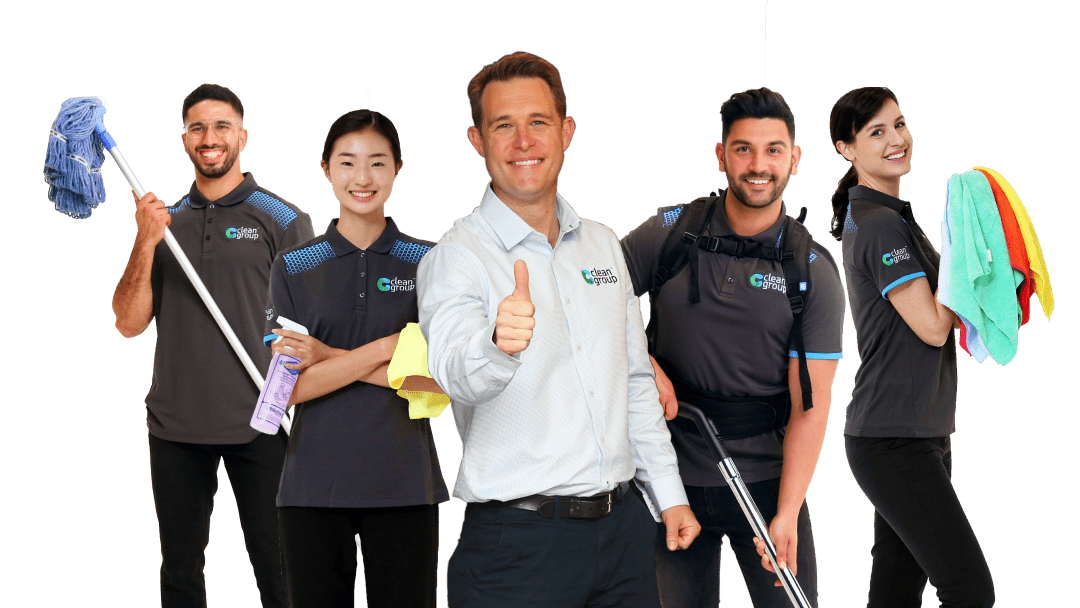 During the pandemic, Clean Group also launched its new website, making it easier and safer for businesses to obtain quality cleaning services without stepping out of their places. Customers throughout Brisbane and nearby suburbs can continue receiving office cleaning, carpet cleaning, after builders cleaning, gym cleaning and other services from the company, with complete peace of mind.
"All our cleaners in the meantime received the necessary training for efficient cleaning and disinfecting against the COVID-19 virus. They are already offering COVID cleaning services to local businesses, including offices, malls, cinemas, grocery stores, schools, gyms, etc. at affordable prices."
Clean Group is one of the leading providers of commercial cleaners in Brisbane. The company has branches in Sydney, Brisbane, Melbourne and Canberra cities and collectively serves over a thousand Australian suburbs. They have a full-time, in-house team of trained cleaners who specialize in a range of commercial cleaning services.
According to the website, the company offers cleaning services to offices, childcare centres, schools, gyms, strata, properties, restaurants, warehouses, factories, churches and a variety of other commercial premises.
Cleaning of business premises is now more important than ever. Now, one must keep their workplace clean not only to make it look beautiful but also to remove infections such as the COVID-19 virus that can spread through touch and cause serious health issues.
Businesses that care about their workers and customers already employ either in-house or outsourced cleaners for routine and proper cleaning of their premises.
"Given the high probability of the infection to spread in a commercial place, mere cleaning will not do. Regular disinfection cleaning is the need of the hour."
Clean Group Brisbane has now equipped its cleaners with all the necessary resources, including safety equipment and safe & efficient disinfectants to assist their fight against the virus.
The company is for now offering their speciality disinfection service to local businesses in Brisbane at exclusive prices so that even the smallest of businesses can afford to keep their premises clean and safe. In addition, they are providing FREE first disinfection service to all the company's new routine cleaning customers.
"Our Brisbane office was started only a couple of years ago, and we are already one of the most popular commercial cleaning companies in the city. Hundreds of Brisbane businesses use and trust our cleaners for their routine cleaning needs. All our customers are like our family, and we are working hard to keep them safe through proper and efficient disinfection cleaning."
Clean Group is one of the few cleaning companies in Brisbane that use eco-friendly cleaning products that are certified safe and non-toxic. Their latest disinfection technique called the Electrostatic Disinfection also involves the use of a green sanitizer solution and is TGA-approved to kill up to 99.99% of germs with up to 30 days of protection. This method is similar to disinfection fogging but more effective because of the use of a gun-like sanitising that allows the chemical to reach unapproachable areas and surfaces like behind the sofa and in corners.
Clean Group is a family-owned company with its head office in Sydney. For almost 20 years now, the company has been proudly catering to the cleaning and sanitation needs of local businesses throughout Australia. Their cleaners are expert professionals with years of relevant commercial cleaning experience and access to best-in-class resources, cleaning supplies and equipment.
Brisbane businesses looking for a reliable and expert cleaning service can approach Clean Group for a free quote.


SOURCE: Press Advantage [Link]