A leader in the Professional commercial cleaning industry for over 20 years, Clean Group has recently announced that the company started providing Commercial Cleaning services in Brisbane.
As Clean Group is one of the highly reputed professional companies in Australia and also known for providing highly effective professional cleaning services, with this move, the company has raised the competition between Commercial cleaners Brisbane. According to this new addition to its location-based service portfolio, the company also updated its official website. Now it will provide business owners, office and facility managers the chance to view all the kinds of professional commercial services offered by the company.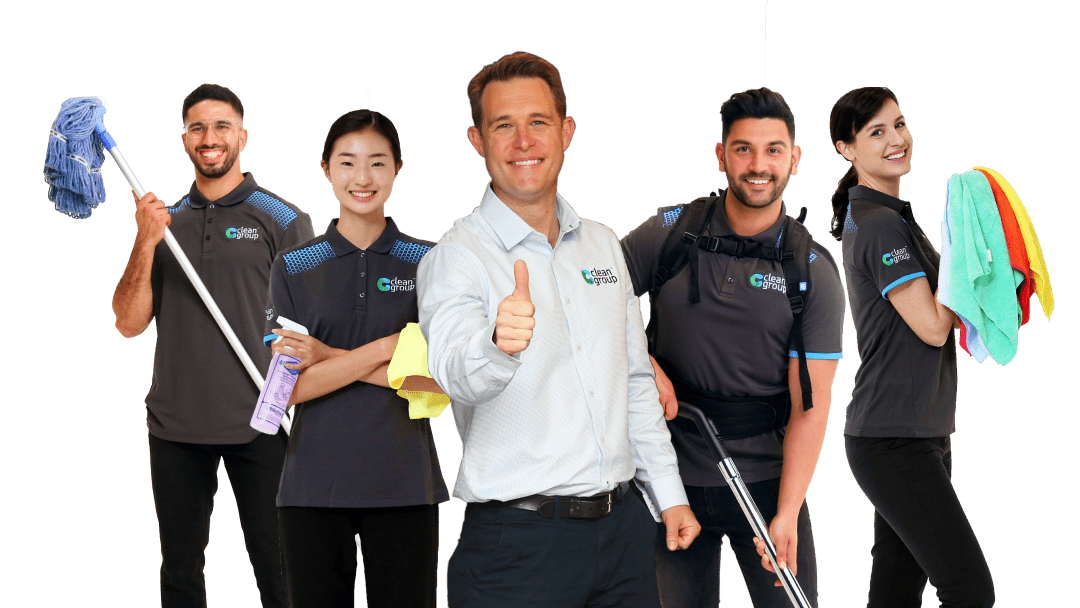 Founded by Suji Siv, Clean Group Brisbane is one of the few professional cleaning companies that provide all types of cleaning services and has offices in many cities across Australia. The Company has vast experience in providing high-quality services such as residential cleaning, strata cleaning, gym cleaning, carpet service, school cleaning, healthcare centre cleaning, childcare cleaning, and also education centre cleaning.
Suji Siv said, "We are very excited to introduce Commercial cleaners Brisbane services, it will allow us to reach more people and provide cleaning services faster to our customers." He further added, "We are well aware that commercial cleaning can be required at any time, and we are happy to provide round the clock customer service so businesses, houses and organizations can maintain their operations amidst uncertain times."
According to the website, Under Commercial Cleaning the Clean Group Team will complete the cleaning job in three parts. At first, the regular cleaning process will take place, thereafter, detailed and deep Cleaning will be conducted. And at last, disinfection will be conduction. The company added disinfection because of the pandemic time however regular and deep cleaning includes floor cleaning and maintenance, machine and equipment cleaning, full sanitation cleans, contamination cleans, staff areas cleaning, public areas cleaning.
These all include cleaning, mopping, and drying of the floor; sweeping refinishing and polishing of floor; Window Cleaning; Removal and disposal of refuse; cleaning and repairing of lifts; office equipment cleaning; workstation surfaces cleaning; deep Cleaning of Kitchen and cafeteria; cleaning of parking; Cleaning of Carpets and Upholstery; Cleaning of bathrooms, sinks, toilets, urinals; Cleaning stainless steel; Emptying rubbish and recycling bins; cleaning all other surfaces, and Restocking washroom consumables.
As stated above, Clean Group has also merged Cleaning and sanitization together, thus they will also sanitize railings, light switches, doorknobs, desk stuff, water bottles, electronic equipment, door handles, toilet seats, window sills, etc. This extra cleaning effort will kill all the existing germs, viruses, bacterias, and all surface contaminants and additionally, it will also prevent the spread of the same for a longer time.
The Company has a team of 50+ well trained professional cleaners who are well versed with all the guidelines released by the Government. The company also informed that the company has all the cleaning equipment including ULV fogging machine, and electrostatic sprayers to sanitize air particles that may be lingering. Additionally, the list includes various polishing machines, air blowers, and cleaning machines.
As the team member stated, "these machines are so effective and time and effort saving, with these machines we can cover a larger area in very less time." They also informed us that they use hot water treatment with strong cleaning compounds to provide deep cleaning. Other than machine and effective cleaning compounds the company uses all the regular cleaning tools.
Clean Group while sharing details of Commercial cleaners Brisbane services also assured that the company will offer the services at a lower cost for a limited time. So business houses and organizations located in Brisbane can contact the Clean Group for inexpensive commercial cleaning services.
The company Clean Group is a reputed professional commercial cleaning service provider in Australia. The company not only provides commercial cleaning services but also offers medical cleaning, residential cleaning, strata cleaning services and is very well known for offering quality services at places such as offices, businesses, storage rooms, schools, stores, parking spaces, gyms, hotels, restaurants, hospitals, and other premises. Thus, they are well experienced and aware of the cleaning procedures, stuff, and services, and if anyone is looking for quality cleaners in Brisbane can contact Clean Group for any cleaning needs.
To hire Clean Group for High-Quality Commercial Cleaning Brisbane Services at Affordable Rates, visit the official website, and get a free quote by contacting them through email, call, or through the form available on the website.


SOURCE: Press Advantage [Link]