Twin Cities PC Repair, a company based in Eagan, Minnesota, wants to emphasize the benefits of getting a custom-built computer. This is important because it allows a person to get a computer that is really suitable or well-matched to what he or she wants to do. For instance, the computer user may be interested in running the latest games at full graphic quality, or may only want to do some web browsing and send some emails, or he or she could be a stock trader who doesn't really require a fast computer but wants to have six screens displayed simultaneously. Oftentimes, it may be difficult to find a well-matched pre-built computer to a person's specific needs.
Patrick Jensen, owner of Twin Cities PC Repair, says, "There is also an inherent problem with the pre-built computers that are available through big-box stores. In their efforts to reduce costs, they may use lower-quality components. And pre-built branded computer systems usually use proprietary parts that are unique for that particular manufacturer, which makes it difficult and expensive to replace that component. And when you need to have the computer repaired, it may take a long time for you to get back your computer since the computer will have to go to their central repair base and then back to the store where you purchased it. It may take you a week to have the computer back, which may or may not have been fixed according to your expectations. With our customized service, our experts can have your computer fixed in just 30 minutes."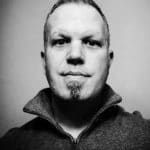 It might be much easier and more convenient to go to a big-box store and purchase a desktop computer or laptop but the systems that they have are designed to cater to everyone and are therefore not optimized for a particular person's specific wants and needs. Those who buy a custom-built computer from computer specialists, such as the ones at Twin Cities PC Repair, are establishing a relationship with a computer expert, who will always be very knowledgeable about the computer and how to repair it in case it needs to be fixed. Furthermore, because all of the parts of the custom-build computer, for instance, a laptop battery, have been chosen carefully, these components will have their own individual warranties.
While building a custom-built computer in the past was costly, there are now many highly quality parts available. The computer customizer at Twin Cities PC Repair can help the customer choose among a wide array of reliable and affordable computer cases, hard drives, RAM, GPUs, fans, CPUs, and cooling devices. The computer expert can help the customer can help the customer carefully weigh the advantages of each particular component.
It is important to note that pre-built computers tend to be more expensive than the custom-built ones. Thus, a custom-built computer with the same hardware specifications will be less expensive, which means that a pre-built computer at the same price will have comparatively lower hardware specs. For the regular entry-level computers, the price difference is minimal, but for the mid- to high-end computers, the difference can be quite substantial.
Aside from offering custom-built computers, Twin Cities PC Repair can provide different kinds of services. These include PC repair, Mac repair, software installation, laptop repair, data backup and recovery, malware and virus removal, networks/ servers, and hardware updates. Their services are available to residents of Eagan and neighboring areas.
Fixing problems with desktop and laptop computers is one of their specialties. And if the problem with the PC or laptop is something that is related to software, it may even be solved remotely. Some of the computer issues that they usually take care of include: a noisy computer; failure of the OS to start; a computer that won't turn on; a computer that is too slow; a keyboard, printer or mouse that doesn't work; computer freezes and restarts; and failure of the screen to display anything.
Those who are interested in knowing more about getting a custom-built computer through Twin Cities PC Repair may want to check out their website at https://twincitiespcrepair.com/, or contact them on the telephone or through email.


SOURCE: Press Advantage [Link]