ACT, Australia based Clean Group Canberra is pleased to bring affordable and reliable commercial cleaning services to local communities. The company, whose cleaning teams' specialities include residential properties as well, is keen to throw their support behind local businesses that want to maintain a fully functional, tidy and virus-free environment that staff and customers alike can benefit from.
According to the company, the most highly sought-after services across the country tend to involve COVID-19 disinfection and sanitisation services as these are necessary for businesses to stay open during the ongoing health crisis. The more careful a business and the community at large are, the company observes, the more likely it is that life can take on some semblance of normalcy and allow people to live closer to the way they did prior to the outbreak.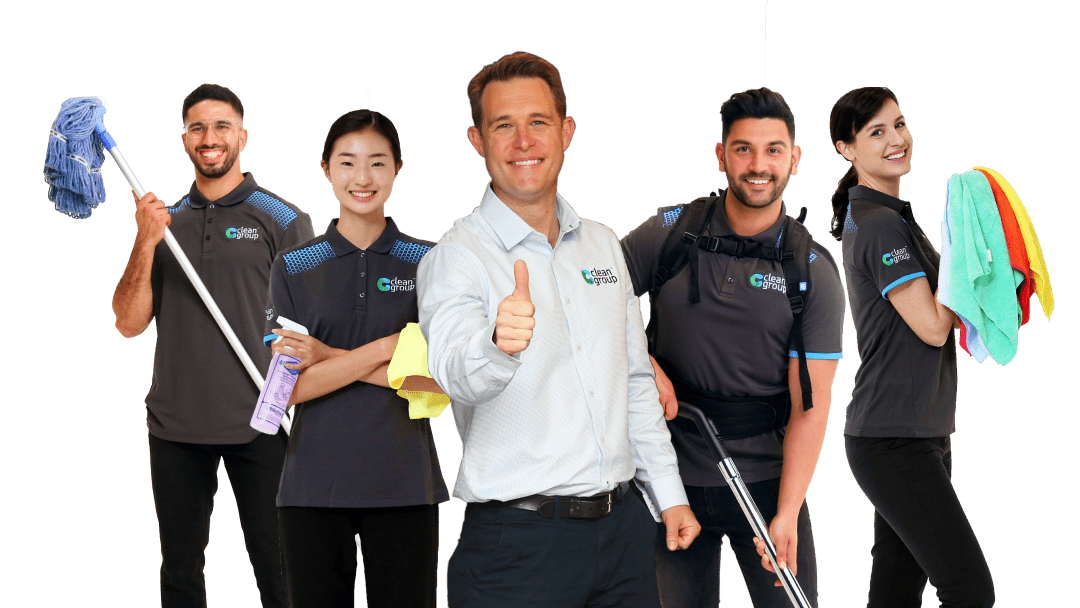 However, businesses and other commercial premises, as areas that tend to have a high volume of traffic, are more likely to be visited by people who are either sick or asymptomatic carriers of the virus — potentially putting everyone in their vicinity at risk even after they leave. To this end, specialized services are necessary to combat the virus spread as well as ensure that people can expect a reasonable degree of safety during their visits.
In light of this, Clean Group Canberra is advising all new clients to inquire after their COVID-19 Disinfection and Protection Shield Cleaning, which utilises both an innovative electrostatic spray as well as the highly efficient Zoono Z-71 disinfection solution in order to render an environment safe for up to 30 days after a single session. The company asserts that this TGA approved process kills up to 99.9% of germs for this period, making it an essential option for any commercial entity that wants to adhere to a high standard of safety with as little interruption to their operations as possible. While other disinfection regimens may require that the property be shut down temporarily every night (and sometimes more often), Clean Group Canberra is proud to inform clients that they do not have to compromise.
This is not the extent of the company's commercial cleaning capabilities, however. Prior to the pandemic, Clean Group Canberra took immense pride in offering a highly competitive commercial cleaning Canberra service that was nonetheless also incredibly affordable to obtain. To this day, the company's cleaners to deliver a service that ensures no client will ever have to concern themselves with this part of their operations because Clean Group Canberra and their team will always clean the area thoroughly and tidy up after themselves, consistently adhering to a high standard that the community has come to expect from them over the course of their 20 years in the field.
Customers often praise the company's staff for their professional conduct and responsiveness as well, and this is elevated by the fact that Clean Group Canberra approaches every client's needs as a unique challenge that must be met with personalised service. As such, no two premises receive exactly the same type of cleaning process, Clean Group Canberra and their team make it a point to take a number of factors into account before they even begin their work.
Clients will find that the company considers their preferences as well as their needs, even going so far as to offer suggestions and recommendations that may provide a more satisfactory result. As a family company owned by locals and committed to helping fellow businesses, Clean Group Canberra considers it their mission to ensure that their clients always have a clean, safe and tidy environment in which to carry out their daily operations.
Those looking for commercial, office and other types of cleaning services in Canberra are welcome to reach out to Clean Group Canberra for further details. Additional information regarding the company's standard services or their COVID-19 Disinfection and Protection Shield Cleaning can be found on their website as well. Similarly, social media users are welcome to connect with the Clean Group Canberra team via their preferred social media channels in order to stay abreast of their latest news, announcements and offers.


SOURCE: Press Advantage [Link]