Clean Group, a Canberra-based commercial cleaning company, announces affordable office & commercial cleaning packages for small businesses in Canberra. The company offers a complete range of commercial cleaning services, including office cleaning, carpet cleaning, school cleaning, gym cleaning, hospital cleaning, strata cleaning, and more, with a focus on small & medium businesses such as local stores, schools and gyms across the city. Clean Group provides cleaning services in all major suburbs of Canberra.
"We are one of the most affordable commercial cleaning companies in Australia. Our prices are so down to earth that every kind of business in Canberra can afford it. One of the things that make us unique is our specialized quotation system where we offer the best quote for a cleaning project after thoroughly analysing the requirements and scope. This enables us to keep the price to-the-point and make it fit in everyone's budget. Basically, you only have to pay for services that you can actually use," says Suji Siv, owner and CEO of Clean Group.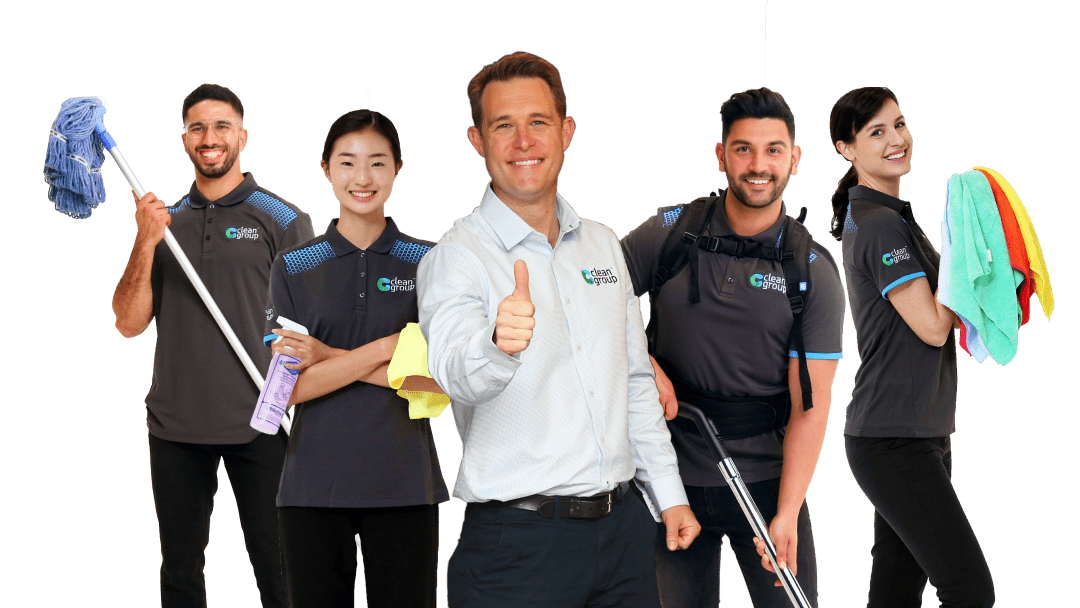 A clean office is essential for the health safety of employees as well as to instil a sense of motivation and productivity in workers. At the same time, a clean workplace helps make a great impression on office visitors. In short, it's important to keep the office clean if one is concerned about employees' safety and business growth. Companies like Clean Group offer the best office cleaners for such offices in Canberra for their routine cleaning needs.
The company has the best, skilled and trained cleaners on the job. Their cleaners have experience in the cleaning of a variety of commercial premises, including offices, multi-storey buildings, strata, gyms as well as sensitive places such as hospitals and childcare centres. Their huge and versatile experience in the local cleaning market enables Clean Group to consistently provide cleaning services in line with the highest standards and up to everyone's expectations. At the same time, the company's no-nonsense policy allows its clients to avail the best quality services at the lowest rates in the industry.
Siv continues, "We have the best cleaners in our team, who we regularly train to upgrade their skills to be able to offer the highest service quality possible. Also, we use cutting-edge cleaning technologies & solutions to stay ahead of the competition and continue meeting the ever-changing expectations of our clients. Even while offering all the best services in the industry, we have managed to keep our prices at bay."
Clean Group's office cleaning Canberra team specializes in taking care of a variety of cleaning tasks as per a client's needs. From the cleaning of bathroom & toilets to scrubbing the floors & tiles, cleaning of doors, windows and office equipment, they can do it all. The company offers tailored cleaning services to fit the unique requirements of its clients. While ensuring the highest rate of satisfaction, this helps keep the service in everyone's budget.
"When using our cleaners, you can confidently sit back and relax knowing that your business place is in responsible hands," said Siv.
Clean Group is one of the leading commercial cleaning companies providing services for over 20 years in different regions of Australia. The company already has offices in Brisbane, Sydney and Melbourne and has recently started its operations in the capital city Canberra. "We now provide commercial cleaning & office cleaning services in all major suburbs of Canberra. To book a cleaner, just call us or visit our website," said Siv.
As a family company that is run by locals, Clean Group properly understands the cleaning needs & expectations of local businesses. In fact, the company has huge experience in catering to the cleaning requirements of the locals, providing the best quality cleaning services at the lowest price in the market. Over the years, they have maintained their commitment to providing the highest standards in cleaning to all their clients. Their team consists of over 50 full-time & experienced cleaners who are provided with proper training to provide top-class cleaning services in a safe manner. Clean Group is also one of the few cleaning companies in Canberra to only use green or eco-friendly cleaning solutions that besides being highly efficient are completely safe for the environment and people.
Businesses looking for a professional commercial cleaning or office cleaning service at a great price can call Clean Group for a free quote.


SOURCE: Press Advantage [Link]