Duluth, Georgia -
The Atlanta Institute of Music and Media is best known for its excellence in the music and technology industry. The Atlanta-based music school offers the best music production, recording, and engineering courses for music enthusiasts to get an edge in the market. AIMM students pride themselves on the comprehensive music practical learning imparted at the music school that aims to help them innovate ideas that will revolutionize the world of music.
Atlanta Institute of Music and Media is a pioneer in the world of music training that pushes music and technology to the limits. AIMM students get access to a cutting-edge instructional environment to develop technical and musical talent for recording arts students and equips them with the skills to become the best professional producer/engineers. Recording students at the Atlanta school of music benefit from an extensive Modern Recording, Engineering, and Production curriculum that imparts training in audio, video computer lab instruction, and class and practical application instruction.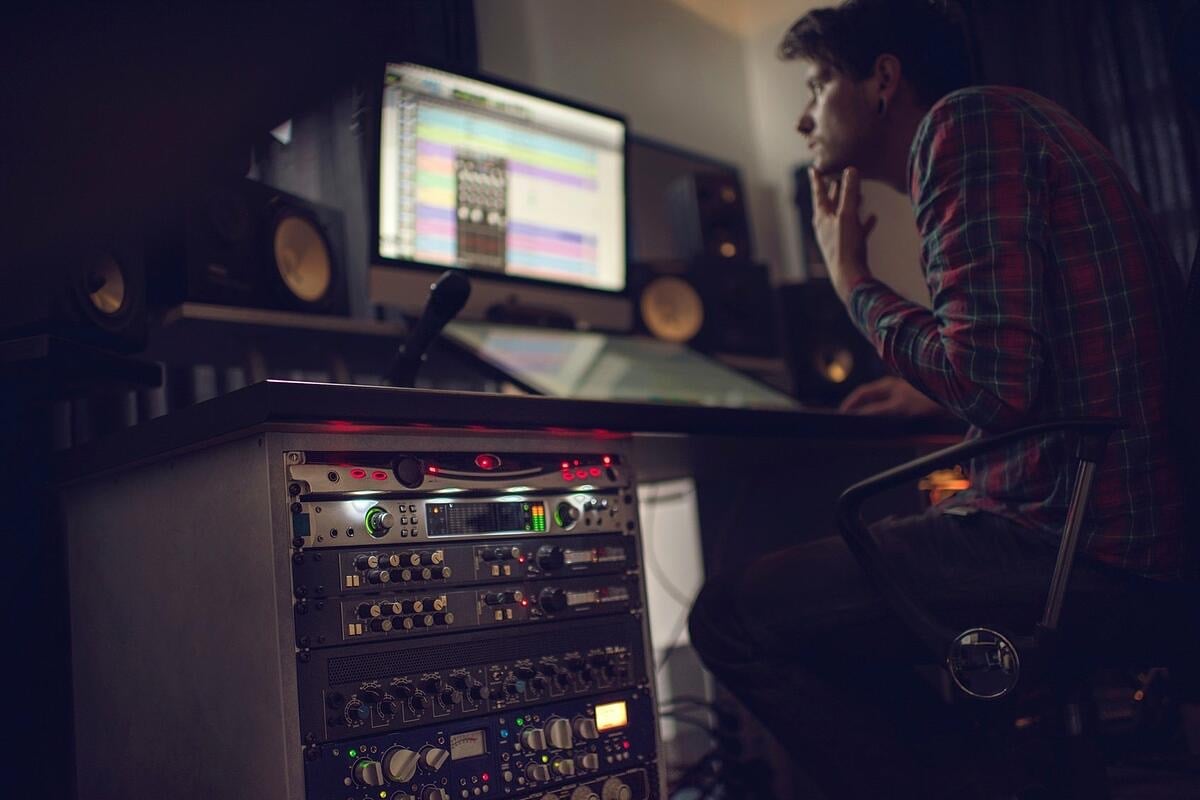 Students seeking the best training in recording, mixing, and mastering techniques find the music school as a learning hub where they get access to the best Pro Tools software in the industry and become Pro Tools Certified.
AIMM alumni speak laurels of their former music college, where they were able to learn and master the art of music recording and production and get an easy edge over the competition. The best music and media school in Atlanta prides itself on its highly skilled, experienced, and certified team of music professionals who are at the forefront of research and performance in their respective fields.
Students dreaming of making it big in their music career should enroll in the music production program at AIMM to grab the opportunity to learn from industry-leading instructors. The top Atlanta music production school offers two music production programs, including Music Production and Audio for Media Associate Degree and Certificate in Music Production, wherein students benefit from hands-on experience in top-of-the-line equipment at well-equipped exclusive studios.
AIMM is proud of its best alumni who have made a mark in the music industry and work in music production, movies, television, radio, record labels, multimedia production studios, and live recording for bands and churches.
With the demand for creative, tech-savvy composers and recording professionals on the rise, aspiring music producers, sound designers, or audio engineers dreaming to jump-start their music industry careers should enroll for the best recording and music production courses at AIMM and get the benefit of learning in a hands-on learning atmosphere. The Atlanta music training school promises to change the way the world experiences music and help music production enthusiasts turn their music engineer and recording passion into a profitable career.
For a successful music production and recording career or to learn more about the Atlanta Institute of Music and Media learning courses, check out AIMM's website.


SOURCE: Press Advantage [Link]