Duluth, Georgia -
The Atlanta Institute of Music and Media (AIMM) has highlighted its Music Production Degree, the Music Production and Audio for Media Associate Degree (MPAM) to help music enthusiasts advance their recording and engineering capabilities. The program has been tailored to meet the needs of the fast-evolving audio industry, with a goal to prepare students for employment in different fields and maximizing their income streams. The program aims to instill the confidence of recording, mixing, and mastering in graduates who complete the Music Production and Audio for Media degree.
The AIMM music production program provides training in Automated Dialogue Replacement (ADR), Location Sound, and Sound Design for Film and Gaming. Under the MPAM program, graduates with a good record will get an opportunity to take AVID Certification Exams to become Pro Tools Certified. It is divided into 18 months of accelerated studies, ¾ time enrollment for 30 months, and full-time enrollment for 24 months.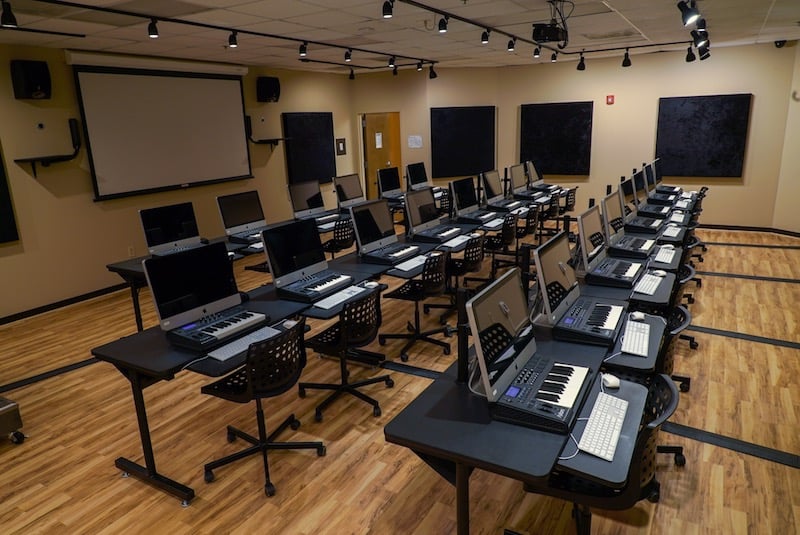 According to the Atlanta Institute of Music and Media, "Digital Audio Workstation (DAW) certificate can set you apart and will be one of your greatest assets when looking for a job in your field. You'll have access to excellent music production technology and software."
AIMM requires students to complete General Education credits before the completion of the program at a prior institution, adding, "you must demonstrate the appropriate comparability to the applied nature of each course."
The MPAM program is the best course for students interested in modern audio field as a career to maximize their income streams. Students have the advantage of getting pro tools certifications in audio for film and post-production.
All high demanding programs at the AIMM are taught by professionals with years of experience. At the Atlanta Institute of Music and Media, it is a strong belief that music is the universal language that connects everyone.
The music academy has earned the reputation as one of the leading music schools in Atlanta, which is loved for its diverse music scene. The classrooms are well-equipped with avant-garde equipment to facilitate music learning.
Find out more about the AIMM Music Production and Audio for Media Associate Degree on their website. The Atlanta music institute offers a range of online resources for national and international students.


SOURCE: Press Advantage [Link]