Twin Cities PC Repair, a company based in Eagan, Minnesota, has announced that while they sometimes require customers to drop off their computer for their technicians to do the repair, they can often do the repair work remotely for many issues, such as malware and virus removal. This means that during the current COVID-19 pandemic, customers don't have to worry about their safety since the repair work for their computer can be done remotely. And even for those situations when they need to drop off their computer, laptop, tablet or any other computing machine at the shop, Twin Cities PC Repair ensures that the required safety protocols will be followed.
Patrick Jensen, owner of Twin Cities PC Repair, says, "Twin Cities PC Repair is dedicated to providing the best customer service and computer repair available to you. When your laptop, PC or Mac needs repairing, you won't have to worry for long! Our technicians are skilled in dealing with all computers and gadgets whether you need home or business computer repairs."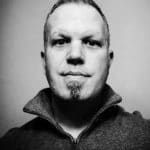 He continues, "We're happy to announce that we now offer remote support for many computer issues, such as malware and virus removal. Our customers can use our online remote support and collaboration portal that they can access through our website."
Twin Cities PC Repair offers various kinds of services. These include PC repair, laptop repair, Mac repair, software installation, malware and virus removal, data backup and recovery, custom built computers, hardware updates, and networks/servers. They can offer their services in the City of Eagan and neighboring areas.
One of the most common services provided by the Eagan computer repair company is laptop repair. They have the experience and the expertise to diagnose and repair all kinds of problems that people may encounter with their laptop, from simple fixes to the more complex ones, at reasonable hourly rates. These laptop services include laptop keyboard replacement, laptop screen repair, laptop power jack replacement, laptop cleaning, and laptop fan replacement.
Problems with desktop computers are also their specialty. If the issue with the PC is software related, it is most likely that the problem can be dealt with remotely. Some of the PC issues that they often handle include: a computer that won't turn on; a noisy computer; failure of the OS to start; computer freezes and restarts; a computer that is too slow; a keyboard, printer or mouse that doesn't work; and failure of the screen to display anything.
For the Mac computer, they can also provide various kinds of repair services. These include: Macbook water damage repair; Macbook Air repair; Mac hard drive replacement; Macbook battery replacement; iMac repair; Macbook keyboard replacement; and Mac screen replacement.
Malware and viruses are typical issues with computers but the professionals at Twin Cities PC Repair have the experience and the expertise of removing malware and computer viruses without destroying the data in the computer. Installing an antivirus program after a malware or computer virus has taken hold would not solve the problem because malware and viruses have the capability to prevent antivirus programs from acting on them. They use specially crafted in-house utilities to get rid of the infestation and restore the computer to normal operation.
Data backup and recovery services are also important to protect or recover vital files on the computer hard drive, such as family pictures, tax documents, research papers, financial documents, and more. Twin Cities PC Repair has a "no data, no charge" policy, which means that customers don't pay unless important data has been recovered. They have a world class group of data recovery specialists, including mechanical and electrical engineers, and forensic scientists, and they have ISO-5, Class 100 cleanroom facilities to work in when recovering data.
People who would like to learn more about the computer repair services available through Twin Cities PC Repair may want to visit their website at https://twincitiespcrepair.com/, or contact them through the phone, or via email.


SOURCE: Press Advantage [Link]