Eagan, Minnesota-based Twin Cities PC Repair is pleased to share that they have amassed over 120 positive reviews and an excellent rating of 4.9 out of 5 Stars on the Google platform. They focus on desktop, laptop and tablet repair and also offer malware and virus removal services in addition to building custom computers for their customers' specific needs.
Patrick Jensen, a representative for Twin Cities PC Repair, says, "We've been in the business of providing our community with tech support of all kinds for over 11 years now, and in that time, we've grown both as people and as a business. Today, I take a lot of pride in saying that our consistent, reliable and quality work has allowed us to become one of the best computer repair services in Eagan — with over 120 glowing reviews from satisfied customers."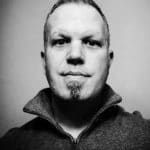 Jensen's statements are easily backed up by a quick look at the company's Google profile where they have a near perfect rating. In a recent review, Jennifer Bull says, "Overall, I was very happy with my experience with Patrick at Twin Cities PC Repair. He offered several solutions to get my computer back up and running plus threw in additional RAM memory. I would recommend this company to others!"
Matt Rizzo praises the laptop repair service in a similarly glowing review, writing that, "Patrick, was very helpful in getting our son's Apple laptop back up and running quickly last week. The batteries had swollen so bad, it affected the performance. I don't like going to the Big Box places, mainly because of the lack of quality service (they just have so many projects going on). Patrick also recommended loading all the new security updates and current OS operating systems, which we didn't even think of. His fees were very reasonable for the services we received, plus I was able to easily reach him by text and or e-mail if I had any questions."
In yet another review, S. Johnson writes, "Pat was responsive, answered my questions and had a quick turnaround time for my issue. Since I don't really know what was wrong to begin with, I can only go by the fact that my PC is, so far, working as it should, so I'm hoping that means it is fixed, but he did tell me about his 7-day, same-issue guarantee, so I appreciate that assurance. I felt his pricing was reasonable as well."
Jensen says, "We are able to secure such glowing reviews not just because we know our way around computers but also because we treat every person who walks in through the door as we would a friend — we want to make sure that you are satisfied when you walk out of our doors. We've managed to do it for more than 10 years now, and we look forward to doing it for many more."
Residents of Eagan and the surrounding areas can look to Twin Cities PC Repair for a wide variety of services. In addition to providing a comprehensive repair service that covers Windows PCs, laptops and Mac devices, they also offer malware removal, data recovery, software installation, hardware updates, server installation and maintenance and custom PC builds.
The company offers a free estimate for those who are interested, so that they can save both time and money. Customers may request a price quote from trusted professionals who have been in the industry for many years, allowing them to compare prices and book the right company for their requirements. Twin Cities PC Repairs asserts that customers are not obligated in any way to retain their services either, so they are free to take advantage of the company's free estimates.
Those who are looking for desktop computer repair services or simply want to learn more about Twin Cities PC Repair are welcome to visit the company's website for more information. Twin Cities PC Repair also maintains a presence on Facebook where they frequently post updates, share media and communicate with their customers. Interested parties can get in touch with the company via their website. Patrick Jensen can also be contacted directly through email or phone.


SOURCE: Press Advantage [Link]