Online dating platform MeetPositives.com is pleased to share that they are giving members the option to list COVID-19 as the disease that they are living with. This list already includes Sexually Transmitted Diseases (STDs) such as Chlamydia, Syphilis and the various forms of herpes, the latter of which has contributed to its reputation as a herpes dating website for positive singles. Learn more about the platform and their work at the following link: Meet Positives.
MeetPositives.com considers it their mission to help positive singles find each other and build fulfilling relationships. Being diagnosed with an STD can change a person's life in many ways, and the ongoing pandemic in turn means that people will understandably want to distance themselves from others diagnosed with COVID-19. Despite the novel coronavirus not being sexually transmittable, its highly infectious nature means that it can still be transmitted via close contact, such as kissing and sexual acts. Even meeting together at a public place can enable transmission to take place. These factors contributed to MeetPositives.com's decision to list COVID-19 on their list of diagnosed diseases.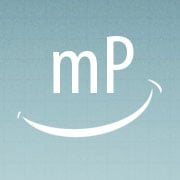 While the platform encourages all their members to stay home and follow the quarantine guidelines for their region, they do not believe that a positive diagnosis should impede people from pursuing romantic relationships. This is a belief they have held since their inception, and they look forward to helping those diagnosed with COVID-19 in the same manner. Many other dating websites, especially those designed for more conventional membership bases, have already begun encouraging their users to connect with each other digitally. MeetPositives.com sees no reason why their user base cannot do the same.
MeetPositives.com CEO Jack Lombardi states, "With everyone staying home, we want to give our members the same opportunities to reach out to each other that everyone else will be making use of in these times. Globally, millions of people have been infected with COVID-19, and it is expected that this number will continue to rise over the coming weeks, if not months. This means that many will have to quarantine themselves, probably to a higher degree than other people in their area who are not sick. We also understand that there may be a certain stigma attached to a positive COVID-19 diagnosis, so we're hoping that our platform will give people more opportunity to find a space that is free of judgement—as many of our existing users have already discovered."
Dating with COVID-19 need not be that much more complicated than dating without it, according to MeetPositives.com. The site has plenty of experience matching singles who have STDs as well as the more conventional traits that people form mutual connections over on other platforms, so their team believes that this new step will not prove to be too much of a challenge to implement. Should there be any unforeseen obstacles down the line, however, MeetPositives.com is confident they can maintain the safe and inviting environment that they are known for.
As they state on their website, "Unlike the methods used by conventional dating sites, MeetPositives.com uses a different approach to match men and women. We use dimensions that are not only geared towards matching people with the same interests but also ensuring that the predictors generate long-lasting relationships. With our compatibility dimensions, you will find the perfect match within a short period of time."
They add, "At MeetPositives.com, you will get more than the traditional personal ads. We pay attention to details because we want you to find a compatible match and give you a different but interesting online dating experience. This is just one of the main reasons why MeetPositives.com is the number one online dating site for positive singles." Those who find they have a positive diagnosis for COVID-19 are welcome to visit the site today and sign up to get started. MeetPositives.com fosters a vibrant and thriving community that is all about acceptance and a pragmatic approach to dating with a positive status.
More information can be found on the MeetPositives.com website, and interested parties may reach out to Jack Lombardi in order to follow up on any further inquiries. The dating website for positive singles can also be found on multiple social media platforms.


SOURCE: Press Advantage [Link]