Meetpositives.com has announced that they are adding video messaging to their dating website because they believe that social distancing during the Covid19 crisis situation doesn't mean people will stop dating. This website is used as a leading sexually transmitted disease (STD) dating site where it is possible for those who are STD positive to meet other positive singles and get community support in the process.
Jack Lombardi, owner of Meet Positives, says, "Meet Positives offers an alternative to dating and a second chance for positive people who live with STD. Our goal is to help impacted people feel normal again in a relationship. We help positive singles avoid the embarrassment and possible rejection by telling a potential mate about their condition. Our members join because they want to find and date others who have experienced the same struggles. Our algorithm matches people who are living with the same condition(s), by distance and by their personal saved criteria."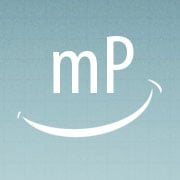 Registered members of Meet Positives are able to search profiles of positive singles who also want to date, share their experiences and stories, and learn more regarding their condition on discussion forums. But with the Covid19 crisis, social distancing is recommended to reduce the possibility of being exposed to the virus. This doesn't mean, however, that people can no longer date. With video messaging, people can maintain social distancing while communicating with someone with whom they would like to have a deeper relationship.
Meeting Positives applies a different approach to matching men and women compared to the methods utilized by conventional dating sites. They apply different dimensions that are not just designed to match people with similar interests but also making sure that the predictors will result into long-lasting relationships. With their compatibility dimensions, members may be able to find their perfect match within a short period of time.
At Meet Positives, members will not just get to use the conventional personal ads. They will focus on details because they want members to find a compatible match and provide them with a different but interesting online dating experience. This is just one of the primary reasons why Meet Positives has become the top online dating site for positive singles.
The Meet Positives website provides specific pages for herpes singles, positive gay singles, HIV singles, HPV singles, and hepatitis singles. Dating with herpes can be frightening and difficult. By meeting others who suffer from the same conditions, herpes singles may be able to have peace of mind. They will find people who truly understand the fears of those who suffer from herpes and are looking forward to feeling normal once more.
Herpes singles would also be able to learn more about their condition through the website and the members of the community. They would be able to obtain the latest information about a potential cure for herpes, including vaccination and treatment alternatives. They can read herpes drug reviews by members, side effects, and success stories. Through Meet Positives herpes singles will realize that their condition is quite common. There are more than 40 million people living with this condition, but only a few really know they are infected.
Meanwhile, Meet Positives also offers dating possibilities for positive LGBT singles. Most positive gay singles experience rejection at some point in their lives but this STD dating site can provide them with a platform for dating and a community where they can share their experiences. By belonging to a community of like-minded people, positive gay singles will be able to feel more comfortable. This community will let them be themselves and they will not have to disclose their status or face multiple rejections. There are already thousands of positive gay singles on Meet Positives and members can share their experience regarding their STD. And during the process, they may be able to learn vital information regarding the infection and how best to live with it.
People who are interested in knowing more about Meet Positives and how they can be a registered member can go to the website, or contact them through the telephone or via email.


SOURCE: Press Advantage [Link]