Phoenix, Arizona based D.I. Auto Care is pleased to announce that they have a team of expert tinters who specialize in vehicle window tint installation and removal. The car detailing company also explains the benefits of window tinting and why it is important for car owners to hire a professional tinter to do the job. Learn more here: Window Tinting Ahwatukee.
As noted on the company's website, D.I. Auto Care provides premium yet affordable auto window tint installation and removal to residents of Ahwatukee and the surrounding areas. In addition to focusing on quality workmanship and customer service, one of the things that separate the company from the others is that they provide a lifetime warranty for their tinting services.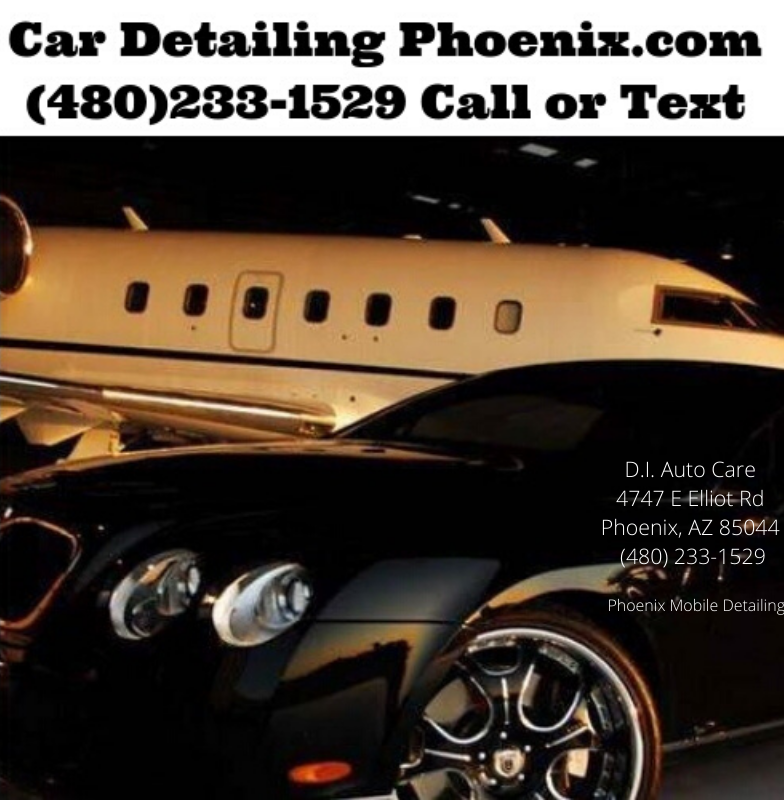 "Our mission is to provide quality window tinting that Ahwatukee residents can avail themselves of. On top of being an aesthetic enhancement, window tinting also provides long-lasting functional benefits that protect you and your vehicle as well," says Paul from D.I. Auto Care. He explains that window tinting primarily protects the interior of the car from being too exposed from the sun. Window films effectively block the heat from the sun and protect the car's interior from cracking and warping. Window tinting also blocks windshield glare, helping to decrease eye fatigue caused by very strong sunlight or overly bright night time headlights.
Paul also states that a window film blocks up to 99% of the sun's harmful ultraviolet rays, which can cause accelerated aging and skin cancer. In fact, a recent study found out that more than 50% of skin cancers among Americans occur on the left side of their bodies. This correlates to the driver's side of the car, so it is highly recommended that they apply window film protection to minimize the risks of getting skin cancer due to prolonged exposure to harsh sunlight while driving.
Additionally, Paul asserts that the safety benefits of installing a window tint cannot be underestimated. Window films are designed to keep the glass from shattering if an object hits it. In the event of a car accident, window films also prevent shards of glass from hurting the driver. Furthermore, window tints come in a variety of shade intensities to provide a customizable level of privacy. Thieves will find it difficult to see valuables inside a car, for instance, so owners can have peace of mind knowing that their vehicle has an extra layer of security. Car owners who wish to install window tints to enjoy these benefits may contact D.I. Auto Care. Learn more at the following link: Mobile Window Tinting Ahwatukee.
Paul explains that, even though it is somewhat expensive to get a vehicle professionally tinted, the end result will look amazing and last for a long time. "The reason why professional tinters get paid so much is that window tinting is not as simple as slapping on a bumper sticker. It takes years of training and practice to learn how to shrink a film and make it fit the back window. In fact, most newer vehicles have curved glass, which makes it very difficult to shrink the film to fit the shape of the glass," he says.
D.I. Auto Care is one of the most trusted car detailing companies in the greater Arizona area that specializes in automotive tint application and removal. Their wide range of services also include car exterior and interior detailing, ceramic paint protection, auto glass replacement, paint correction, windshield repair and more. More information about the company and their services can be found at the following link: Window Tint Removal Ahwatukee.
Edward Brice, in a 5-Star Google review, says, "I had Paul come out to replace my front windshield, and I realized he also does window tinting. I had him put the strip along the top of my windshield and tint the whole car while he was here. Amazing service and excellent quality of work."
Another satisfied customer reports that, "A friend referred D.I. Auto Care to me to get my new Porsche tinted and detailed. I ended up going with the ceramic window tint because of my skin problems. He was on time and professional, and my Cayenne looked amazing. He came out to my house in the Ahwatukee Desert Foothills, and it was really convenient for me."
Complete details can be found on the company's website. Alternatively, interested parties may connect with D.I. Auto Care through their official social media pages to stay up to date with their latest news and important announcements.


SOURCE: Press Advantage [Link]