Pub Crawl Budapest, the internationally well-known party planner, wants to announce that the Szimpla Kert Ruin Bar is at the very top of its poll to discover the most popular ruin bar destinations in Budapest.
Ruin bars are unique to Budapest and are buildings that instead of being renovated were made into high-quality pubs and bars but retained their run-down atmosphere. Back in 2001, so the story goes, they came into being because young men with not much money were looking for cheap places to drink. Entrepreneurs turned derelict buildings and unused outdoor spaces into friendly and chaotic bars selling cheap beer. And so, the lively and stylish "ruin bars" of Budapest were born.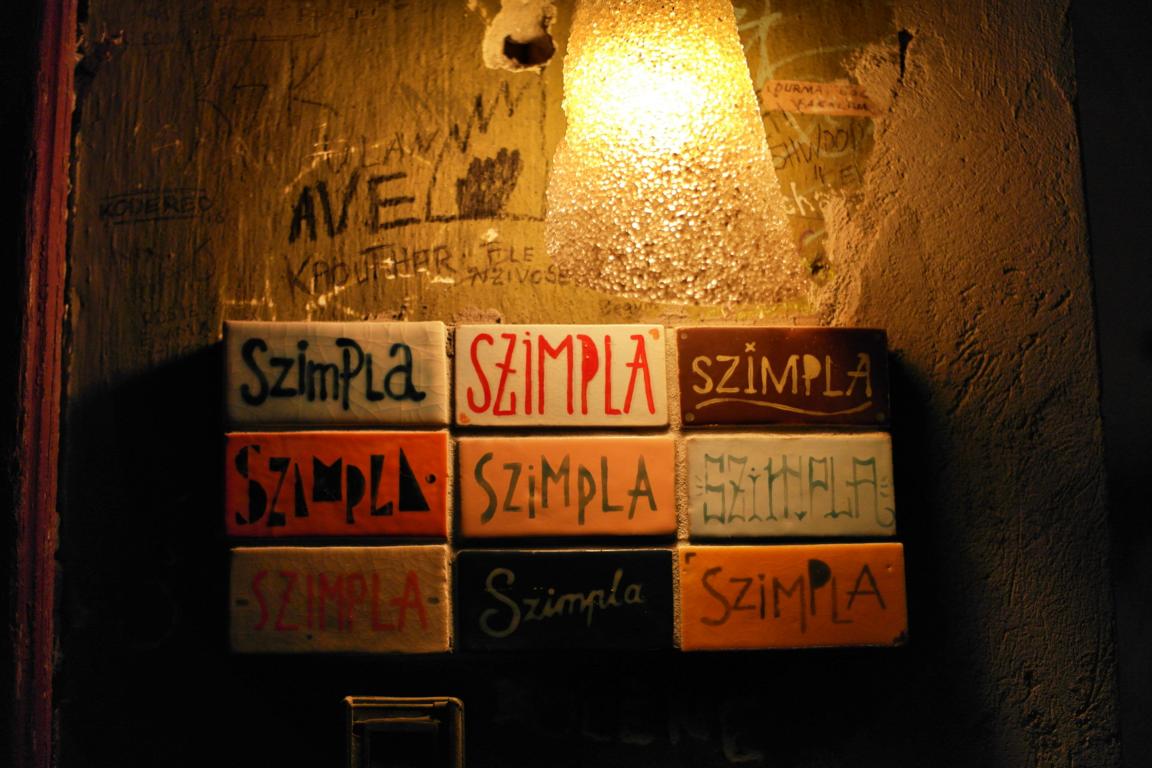 Szimpla Kert was one of the very first ruin pubs in Budapest and is, perhaps, the most iconic of them all. It dates back to 2002 but moved around before finally settling into its current home in the Jewish Quarter of Budapest's 7th district in 2004.
It has all the classic traits of ruin bars that patrons expect, old furniture deliberately mismatched, diverse artwork, and even an old Trabant car that doubles as a table and chairs. Several times a week, live music and film screenings take place and Szimpla Kert also hosts regular flea markets. As well as local beers and spirits, food, in the form of pizza is readily available.
Although Szimpla Kert does not allow organized pub crawls, Pub Crawl Budapest provides all the necessary information online for those wishing to go by themselves and experience one of Budapest's most interesting destinations.
Pub Crawl Budapest is internationally famous for its organized pub crawls. A pub crawl is simply going from pub to pub in a single night and having a drink in each. Pub crawls act as social gatherings and introduce visitors to the people and culture of a foreign city.
Guided ruin pub crawls are organized for literally every night of the year – only the 23rd, 24th, and 25th of December are exempt - and they start at 9 PM each evening. Unique to Pub Crawl Budapest is the "Power Hour" package. Designed for the dedicated nightlife aficionado, the Power Hour offers 40 minutes of unlimited premium drinks. The last pub, bar, or club is reached at around 1:30 AM and visitors can then stay and party throughout the night.
In addition to its popular public pub crawls, Pub Crawl Budapest can arrange private pub crawls for stag parties and other groups. Craft beer pub crawls for beer enthusiasts who want something a little different can be arranged and wine bar crawls for connoisseurs who would like to sample wines from Hungary's wine making regions are also available.
John L, from the United Kingdom, said, "My mates and I decided that my stag do needed to be something different and something that we'd all remember. We decided to go to Hungary and hold it in the ruin bars we'd heard about. We chose Pub Crawl Budapest who provided us with a great guide for the night and we had the time of our lives."
Right up there at the top of its ruin bar poll with Szimpla Kert, is the Instant Ruin Bar. Instant is actually an amalgamation of two ruin bars, Instant and Fogas. Instant's original location was bulldozed for development in 2017 and so the venue operators approached Fogas and teamed up with them to form what is now the largest ruin bar complex in Budapest.
Instant is usually Pub Crawl Budapest's final destination as the bar is open until 6 AM and the variety of experiences available have something to offer for everyone. There are many different bar and dance areas within the Instant/Fogas complex, and the venue is hugely popular with nightlife partygoers.
Visitors wanting to experience Szimpla Kert on their own can find more information on Pub Crawl Budapest's website and in-depth information about Pub Crawl Budapest's guided crawls is also available there. An FAQ about Hungary, contact details, and an online booking form that saves money for those booking in advance are also provided.


SOURCE: Press Advantage [Link]