D.I. Auto Care, a Phoenix mobile detailing service, is always looking for new ways to help their many customers keep their vehicles looking great. They are a company that is well-known for quickly learning and then offering the latest trends in car care that emerge in the industry. Because of that, they are now able to offer their customers more car detailing and other related services than ever before.
Company Spokesperson, Paul, had this to say about why the company is constantly increasing the number of car detailing services that they offer, "Over the many years we have been doing business in and around Phoenix, we have always strived to be one of the most complete vehicle detailing companies in the area. That's why we are constantly adding new car detailing services and why we also quickly implement the latest and best car care methods that have been unveiled in the auto care marketplace. Our company also tries to keep customer convenience and satisfaction at the forefront when we do any type of professional car detailing services. We even fully guarantee every single car detailing job that we take on. There is no such thing for as setting the bar too high for us when it comes to the car care services that we provide and offering a wide variety of auto detailing services is a big part of that."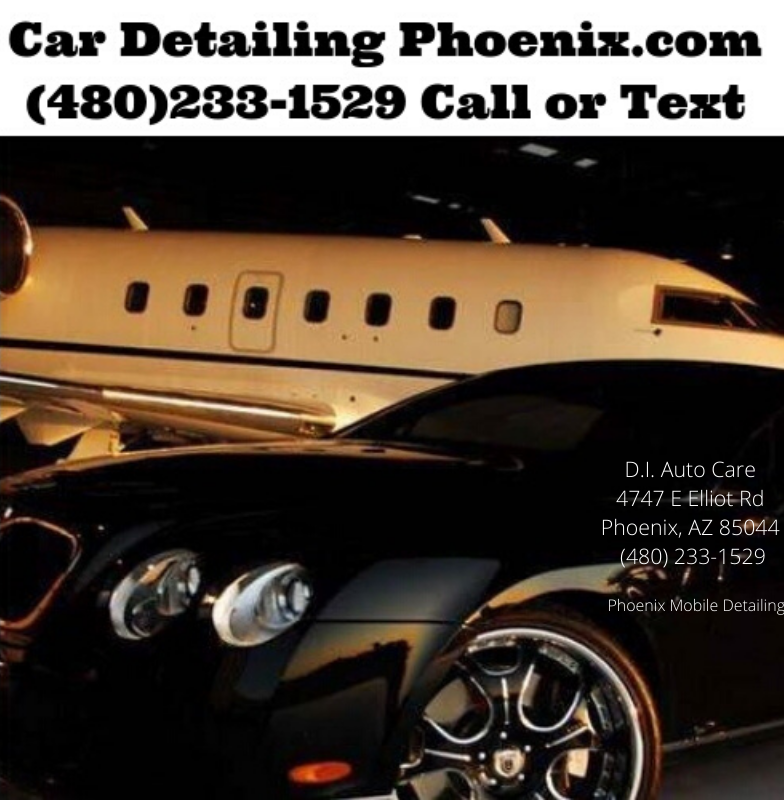 Among the complete line of interior and exterior car detailing Phoenix services that the company offers are washing, waxing, window cleaning, and carpet cleaning. The company spokesperson went on to say that they also offer a large selection of window tinting options and have recently added windshield glass repairs and replacements to their constantly growing list of services.
The company also stays up to date on the latest trends to hit the car care industry. Evidence of that is the fact they are now offering advanced ceramic car coatings. Paul says these coatings are like a wax job on steroids because they protect any automobile's delicate finish better than waxing can. He says it's also a car protective coating that lasts significantly longer than waxing and all a car will need to stay looking great is periodic washing for up to a year after this protective coating has been applied. It's such a durable auto coating that it protects the surface of a vehicle from minor abrasions and scratches too. Paul added that few auto detailing techs in the area are as well-trained as theirs when it comes to applying advanced car ceramic coatings.
One of the key traits of this Phoenix detailing company is that they offer mobile as well as onsite car detailing services. Paul says this takes car convenience to a whole new level for their customers. They must do nothing more than place a phone call to get all their car care needs expertly handled. He says that one of their detailing techs will show up at a customer's location in a service vehicle that is loaded with all the necessary gear and products to get even the most difficult car care tasks done for them. All they need to get any mobile auto detailing work expertly done is to have access to water and electricity. Paul says they will even go to a customer's workplace to get the job done so that the customer does not have to interrupt their daily schedule in an effort to keep their car looking great.
Another way the company makes getting auto detailing work done conveniently for their customers is by having expanded business hours. The company schedules appointments from the early morning hours into the early evening. They even will provide car detailing services for a customer on a Saturday or Sunday. Paul says that they never turn down any reasonable request for an appointment time. Anyone who would like to know more about DI Auto Care's working hours or to find out if they are in the company's service area, can call them or refer to the company website for more details on this.


SOURCE: Press Advantage [Link]