Oktogon 1, Budapest based Pub Crawl Budapest is spotlighting one of the core parts of their ruin pub tours, the Ellátóház ruin pub. The Ellátóház has been part of the company's tours for several years, and it is a favorite among their tour-goers, especially among those who enjoy the welcoming environment and the usual crowd that gather at this location.
Budapest is widely known across the globe for its pub crawl culture, attracting tourists from all across the globe who seek to experience what the city has to offer, with a particular focus on visiting ruin pubs, a common activity enjoyed by the locals. Ruin pubs offer a great insight into the city's past, as they are located in historical buildings that have remained unchanged for decades. The customs of the city's welcoming residents have not changed much either, showcasing their easy going nature and how keen they are to share their free time with visitors.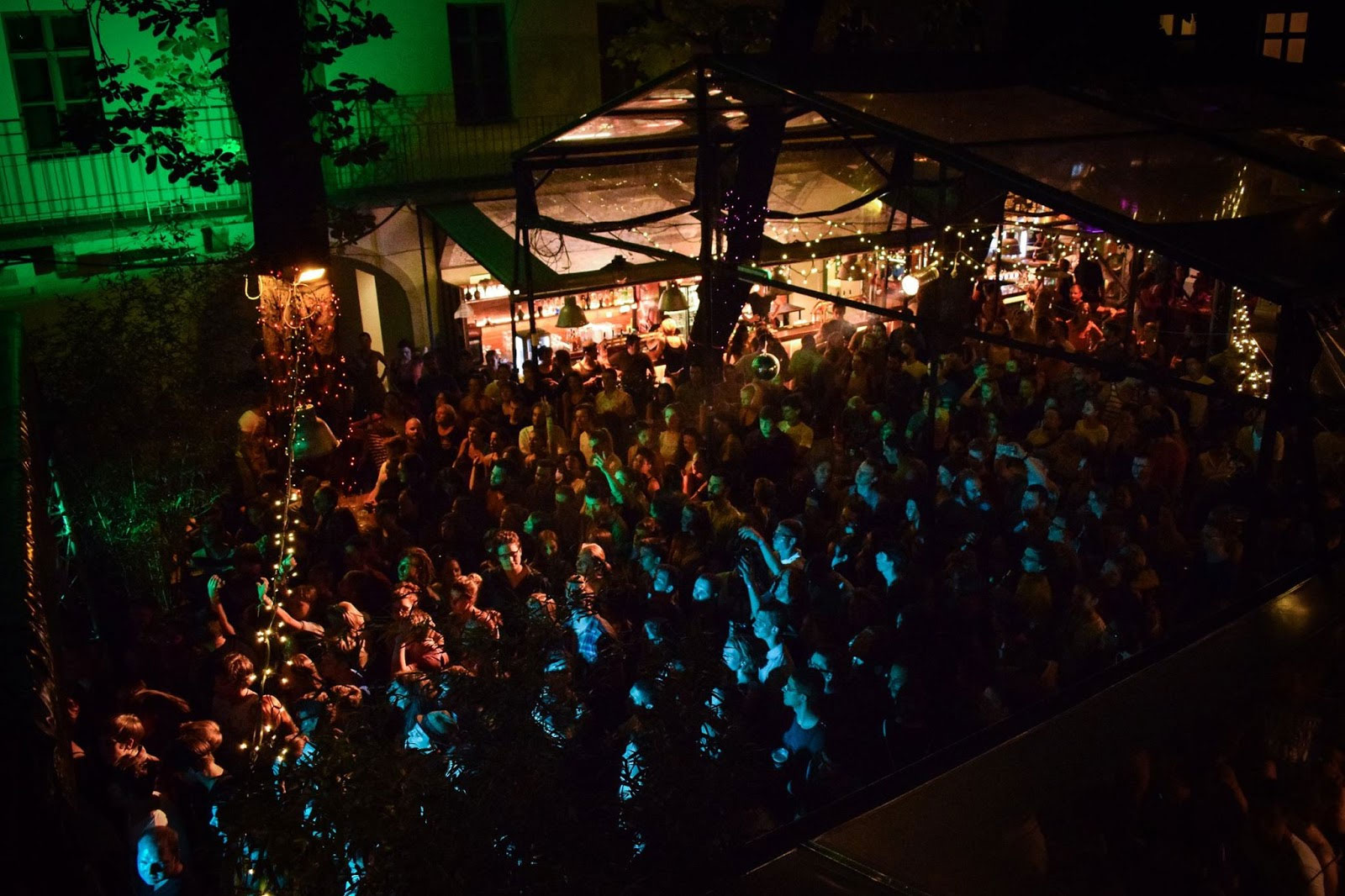 Pub Crawl Budapest is a company that seeks to facilitate this activity, guiding tourists or locals across some of the most famous and well-known ruin bars of the area, visiting only the best locations (as judged by the overall ambiance they maintain, the activities they offer, and their placement in the city). The company has been running these tours for over a decade, and they have served over 30,000 guests since their founding in 2007. They have earned a distinguished reputation for being one of the best bar touring companies in Budapest.
The Ellátóház Ruin Bar has remained a core part of the company's tours since their humble beginnings, offering a beautiful environment with live concerts brimming with talent, cheering crowds, and an inviting community. This pub, located on Dob Street in the Jewish Quarter, provides a central venue for large-scale musical evenings and concerts followed by rowdy parties featuring more mainstream hits from Monday to Saturday night.
The after-concert parties are said to be among the best in the Budapest area, making the Ellátóház bar one of the best destinations for those seeking a happy crowd willing and ready to dance all night long. The live concerts and atmosphere of the Ellátóház make for an excellent place for those open to popular and retro dance music, as the bar's dance music usually goes all the way back to the era of the Spice Girls.
Upstairs from the Ellátóház bar, visitors will find a party hostel called Hive, where tour-goers can rest once the exhaustion of partying and constant dance gets to them. Hive is one of the biggest, most renowned party hostels in Budapest, being famous for its convenient location and welcoming nature that reflects the city's hospitality. This can also be a good place to continue partying after the closing of the Ellátóház; the hostel's courtyard is home to a great club with live gigs where visitors can stay until sunset.
The Ellátóház bar is only one of the many destinations of Pub Crawl Budapest's tours, as they visit many other ruin bars that share one thing in common: an inviting atmosphere that provides a great insight into Budapest's party atmosphere. Pub Crawl Budapest is rated among the best ruin bar tours in the area, and they enjoy an outstanding review rating of 4.8/5 Stars on the Google platform, where more than 300 guests have shared their experiences.
One of the most recent testimonials from the company's guests, written by Anastasia Tina, says, "This pub crawl was amazing! I went with a group of friends and the whole experience was fantastic. We thought the free shots would be watered down, but they were really strong. Every bar we went to had great energy and slowly prepared you to go clubbing. Our tour guides (Khan and Shairil) were so much fun and really personable with everyone in the group. They really do their best to make sure everyone gets drunk and has a good time!"
Guests of the Pub Crawl Budapest guided tours will be welcomed with free shots and VIP entry in all of the bars visited during their pub crawl, allowing them to skip the long lines and move straight into partying. The company notes, "More information: [email protected] or you may check Ellátóház on Pub Crawl Budapest's website."


SOURCE: Press Advantage [Link]