Budapest, Hungary based Pub Crawl Budapest is pleased to announce that their epic pub crawl itinerary includes Budapest's most famous beer garden, the Anker't Ruin Bar. Just a few steps away from the opera, it is one of the most accessible and highly rated ruin bars in the greater Budapest area.
Anker't Ruin Bar was once an abandoned building that has since been transformed into one of Budapest's most trendy hot spots for nightlife, attracting many guests due to its spacious courtyard. Housing some of Budapest's hottest underground DJs, it is very popular among locals and tourists alike. The bar is built with an industrial-minimalist theme, with bare brick walls and a contemporary interior design that is perfect for relaxing after a long tiring day at work. In addition to its spacious open-air beer garden, Anker't Ruin bar also has an indoor hall, a dance floor, a total of 4 bars, and food stalls that sell gourmet burgers and vegan pizzas.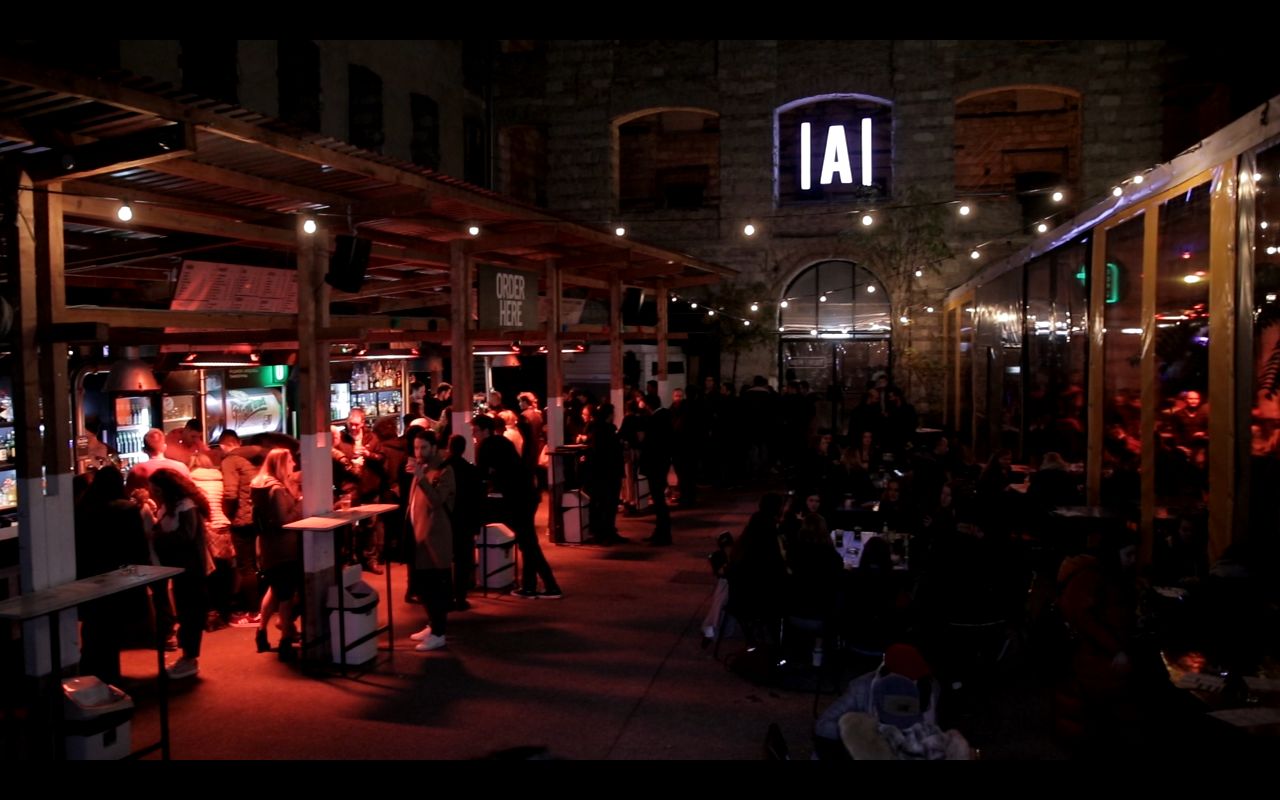 The partying crowd at Anker't consists of locals and expats in their mid-20s to 30s. It is also known for being gay friendly and one of the few mainstream Budapest bars that hosts regular gay-themed parties. Furthermore, the bar regularly houses events such as poetry nights and art exhibits for artists and young talents alike. Complete details about Anker't pub's schedule of events can be found on their official Facebook page.
A blog post from thebohoguide.com states, "Anker't is the most classy, fancy, whatever you want to call it, ruin pub in Budapest. It's clean and slick, the lights are bright white, and the amount of decoration you find in other pubs is far from visible here. It feels a bit strange compared to the others but Anker't is really a ruin pub you should visit when you're in Budapest. Because it's so clean and new, it is a nice change from the other, older bars the city has to offer. It's a bit more calm and thus a perfect place to catch a breath during the sultry nights."
Locals and tourists alike who want to experience an epic pub crawl in the streets of Budapest may contact Pub Crawl Budapest to get started. The company brings their guests to some of the hottest pubs and ruin bars in the area, like the Retox Party Hostel and Instant / Fogas. Their pub crawl package includes free welcome shots, VIP access to four exclusive pubs and one dance club, accompanied by a friendly tour guide. Guests can also avail themselves of the power hour add-on which is inclusive of 40 minutes of unlimited premium shots, long drinks, beer, and wine.
The company spokesperson says, "We are a team of friendly locals that will show you the most authentic ruin bars in our lovely city. We take care of all the planning so you can fully enjoy the vibrant and crazy nightlife in Budapest. The pubs are within walking distance to one another and we selected them carefully for you to experience the best of everything that Budapest has to offer." Besides organizing public pub crawls, Pub Crawl Budapest also offers exclusive stag or hen pub crawls, beer pub crawls, and wine bar hopping for those who want to have a more relaxed and personalized experience.
Pub Crawl Budapest is the longest running pub crawl and ruin bar tour in the area. Many of their previous guests also attest to the company's dedication to providing excellent customer service for the whole duration of the tour.
Anastasia Tina, in a 5-star Google review, says, "This pub crawl was amazing. I went with a group of friends and the whole experience was fantastic. We thought the free shots would be watered down, but they were really strong. Every bar we went to had a great energy. Our tour guides were so much fun and really personable with everyone in the group. They really do their best to make sure everyone gets drunk and has a good time."
Charlotte Huyghe, in another 5-star Google review, says, "My friend and I are interrailing across Central Europe and decided to do a pub crawl in Budapest, and it became one of the best parties ever with awesome people, fun places, and great guides. Thank you for this memorable night."
For more information, interested parties can email the company or check the Anker't page on Pub Crawl Budapest's website. Alternatively, they may check out Anker't on Google and connect with Pub Crawl Budapest through their official social media pages to stay up to date with their latest news and important announcements.


SOURCE: Press Advantage [Link]