Pub Crawl Budapest, an Oktogon 1, Budapest based party planning company, is extremely pleased to shine a spotlight on the Füge Udvar Ruin Bar on behalf of their customers. Pub Crawl Budapest is Budapest's first licensed ruin bar tour that provides guests a chance to visit the best ruin bars in Hungary's capital city.
Füge Udvar, which translates to Fig Garden, provides guests a Meditterranean retreat in the middle of Budapest. At any time, guests will be able to relax beneath the elder fig tree, which is located right in the center of the old ruined house in which the bar is located. With the tree looking over the festivities, Füge Udvar provides guests with a variety of entertaining activities that go beyond all-night-long partying, dancing and drinking. The ruin bar offers everything from table tennis to pool tables and even table football. Guests who want something more adventurous will also find an escape room upstairs where they can put their brains to work deciphering clues and unraveling secrets.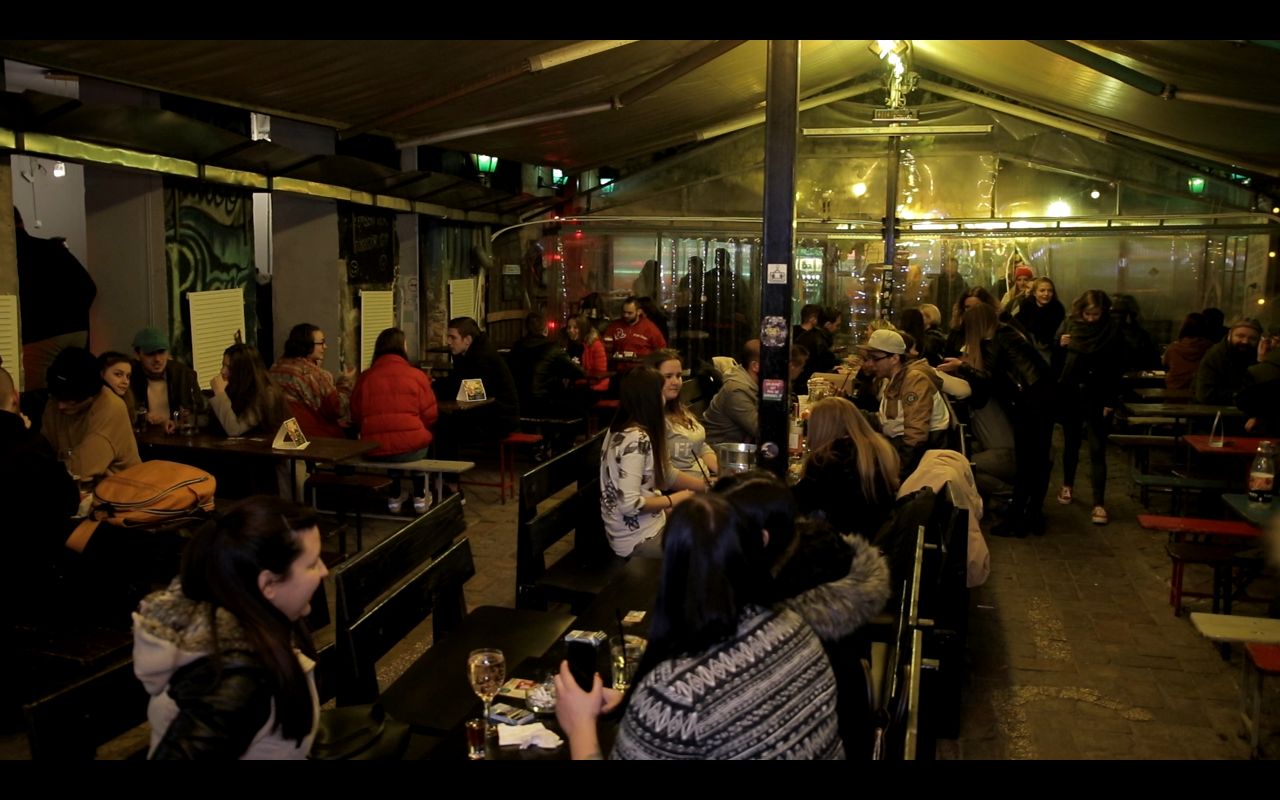 The Füge Udvar Ruin Bar is also a famous location for football fans to gather and watch all the important cup matches and championships projected on the bar's big screen TV. The bar does not cater to thirst alone, however, as they also provide surprisingly inexpensive, yet freshly baked, delicious pizza. More information about Füge Udvar can also be found at the following link: https://local.google.com/place?id=9892069758560073052&use=posts&lpsid=1168059555811275262.
Pub Crawl Budapest says, "Klauzál Street's Füge Udvar is one of the best ruin pubs that populate our beautiful city. There are so many reasons why Füge Udvar is great. They've got great drinks, excellent games and, of course, some of the coolest people enjoying the Budapest nightlife. Füge Udvar is such a critical element of the Budapest nightlife that the fig tree that watches over the place could probably tell you so many entertaining stories—if it could only talk."
The Füge Udvar Ruin Bar is also notable in that they play host to Pub Crawl Budapest's Power Hour Pub Crawl which allows its guests a chance enjoy 40 minutes of unlimited premium drinks. According to the company, the Power Hour Pub Crawl is the best way to enjoy the best of Budapest's nightlife, with rum and coke, gin & tonic, beer and wine and more.
The company offers several other services in addition to the Power Hour Pub Crawls, such as private pub crawls, stag pub crawls, beer pub crawls, wine pub crawls and more. With each pub crawl, the company asserts that guests will enjoy free welcome shots (one at each bar), visits to four atmospheric ruin bars and one club, with free VIP entry at every location.
Pub Crawl Budapest has established their dominance as one of the most entertaining services in Budapest, as illustrated by their customer reviews. On Google, the company boasts nearly 275 reviews, with an overwhelming number of 5 star reviews. Andy Elliott shares in his recent review, "Shairil and Lisa, what a team! We turned up pretty tired and unsure and within an hour were having the time of our lives. Definitely worth giving a go, even if you're not a party person. Such a good way of meeting people who you normally wouldn't."
In another review, Paul Marwah, a Google Local Guide for Budapest, says, "I did a pub crawl on a Wednesday night led by Utku. It was a good mix of people from the US, Europe and Asia. We visited many interesting bars that I never would have known about had I ventured out alone. The drink specials and welcome shots were a nice touch. Utku did a great job keeping the party going and giving good tips about each bar stop. Highly recommend this trip, and it is a must for solo travellers!"
Those who want to learn more about Pub Crawl Budapest and the excellent range of pub crawls they offer can find more information on their website, along with details about bookings. Interested parties are encouraged to get in touch with the company for further details. In addition to their website, Pub Crawl Budapest also has a page on Facebook where they share pictures from their pub crawls, post updates and communicate with their clients. More information about the company can also be found at the following link: https://www.pressadvantage.com/story/32395-pub-crawl-budapest-showers-praise-on-durer-kert-ruin-bar.


SOURCE: Press Advantage [Link]