Recent winners of the 2019 Best of Eagan Award, Twin Cities PC Repair offers the best computer repair service in town. With such a worthy accolade behind them, they want to make sure the message of who they are and what they do gets out to everyone.
A spokesperson for Twin Cities PC Repair said, "When a computer stops working for any reason it's a major inconvenience at best, and a disaster at worst. The first thing most victims do is look for a repair service that can get them out of a fix. We can, and do, help our customers to get up and running again, but what many people don't know is that we offer so much more than just repairs."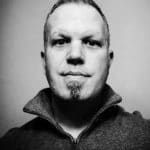 Apart from repairs, Twin Cities PC Repair offers other computer services that people do not immediately think of. Browsing the Internet is not as safe as it once was. In this day and age, there are many bad actors out there who are trying their best to compromise a user's computer. Dangerous websites, fake emails, viruses, trojans, phishing, the list of threats is endless and constantly changing.
The company says that everyone should have anti-virus software nowadays, but not everyone is computer savvy enough to install it. This is where Twin Cities PC Repair can help. They can and will help install the software so that the user is protected and safe from threats. It's not just anti-virus software that they will help with though. They will install any software desired and configure it to a customer's needs.
Their services do not stop there. If the worst has already happened and a computer is infected with malware, immediate action is called for. So much is done online nowadays, and so much personal information is stored on a computer that it is not a problem that can be ignored. Twin Cities PC Repair offers a comprehensive malware and virus removal service to help protect a user's private information from being severely compromised.
Although desktop computer repair is the primary service most customers require, with malware and virus removal being a popular choice for many others, there is still more that they offer.
Sindy-Ann Jakovich, a recent customer of theirs said, "Recently my worst nightmare happened. My hard drive crashed, and I lost all my work and personal files. I had heard about data recovery, so I looked online and the prices some companies wanted whether they were successful or not were outrageous. I then found a local company, Twin Cities PC Repair who could not only attempt recovery for me at a fair price but guaranteed that if they couldn't recover my data there would be no charge."
In addition to data recovery by highly trained specialists including forensic scientists, and mechanical and electrical engineers, they offer business-class data backup solutions.
Twin Cities PC Repair spokesperson said, "Backing up precious files is a must nowadays. It is not always possible to fully recover data from a hard drive and if that happens, it's gone. Forever. Home or enterprise users should take steps to safeguard their files. We can help either to back up their data to a hard drive or the cloud."
PC repairs, malware and virus removal, data recovery, and backup solutions are the most commonly sought-after services, and that is perhaps the limit of what most people expect of a PC repair company. Their services, however, do not stop there.
Not everyone wants an off the shelf computer and this is particularly true of gamers. Most computers available for purchase are preconfigured with little choice of customization. Twin Cities PC Repair even offers a custom PC building service that enables anyone to build the computer of their dreams.
Twin Cities PC Repair has an extraordinarily strong commitment to all its customers. Their goal is 100% satisfaction with their work. Professional computer repair techs will do their absolute best when help is needed with laptops, desktops, PC or Mac, or servers. Whatever the problem, their award-winning service is there for those who need it.


SOURCE: Press Advantage [Link]