Twin Cities PC Repair, a business based in Eagan, Minnesota, has announced that that they were recently given the 2019 Best of Eagan Award in the Computer Repair Service category. The award came from the Eagan Award Program (EAP), which seeks to determine the companies who had exceptional marketing achievements for the year in their local community and for their particular business category. The EAP was created to offer recognition to those local businesses in the community that excelled in their industry.
Patrick Jensen, owner of Twin Cities PC Repair, says, "We feel deeply honored by the 2019 Best of Eagan Award in Computer Repair Service. It is proof that we have been doing our best and we are committed to doing the best for our customers. Be rest assured that we will continue to provide the best kind of computer repair service in Eagan and neighboring areas."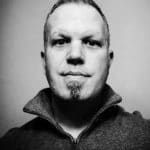 Twin Cities PC Repair offers responsive computer repair services for the Twin Cities in Minnesota and the surrounding areas. They provide all types of computer and tablet services, whether it is a hardware or software problem. They can diagnose the issues with the device and offer the customer several options with affordable prices. They can also provide hardware and software installation services, helping customers determine which hardware or software for installation are the best fit for the customer's specific needs. The also offer professional computer repair, including virus and spyware removal. They are capable of fixing all types of computer problems and they work through a remote and super-secure connection to get rid of computer viruses and spyware.
As part of their computer maintenance and repair services, they can provide laptop repair, PC repair, or Mac repair. They can also offer data backup and recovery services to ensure that important files in the computer, such as family photos, important music, tax documents, confidential research papers, and the like will not get lost in the event of a hard drive failure. They offer a "no data, no charge" policy, which means that there will be no charge if they are unable to recover the data.
There are other unique features of their data backup and recovery services aside from the guarantee. These include the use of SOC 2 Type II security audited facilities; low-cost evaluation and inbound shipping; the use of ISO-5, Class 100 clean room facilities; a world class group of data recovery specialists, including mechanical engineers, electrical engineers, and forensic scientists; a 14,000 square foot data recovery lab; and the services of enterprise data recovery experts.
For their malware and virus removal services, they have years of experience in getting rid of viruses and malware without destroying the data. Their services include the removal of any virus, malware, spyware, and rootkits; the repair of operating system problems and testing for proper functionality; critical system updates; application of system modifications; and provision of tips to avoid future infections.
Software installation is another important service provided by Twin Cities PC Repair. This includes the installation of system software or application software. They can help by determining computer compatibility for the install; install and configure software; do the necessary software updates; and create the needed shortcuts for the customer.
For businesses, their business division known as PC Good Guys can handle the software requirement for any business size. Whether the business requires a few applications on one or two computers or several apps to be installed on multiple devices, the PC Good Guys will ensure that the business' software will be trouble-free.
They can also help with hardware updates, which can prolong the life of the customer's existing computer. With the fast development in technologies, computer systems may need to be updated after six months. The company can help by offering simple and low-cost upgrades to bring the current computer up-to-date.
People who need more information about the Eagan computer repair services provided by Twin Cities PC Repair can check out their website, or contact them on the telephone or via email.


SOURCE: Press Advantage [Link]