Twin Cities PC Repair, a business based in Eagan, Minnesota, has announced that they have posted an article on how computer users can enjoy effortless computer maintenance. The article is titled, "How to Maintain Your Computer (Without Lifting a Finger!)" and it explains how residential managed services, like the one offered by Twin Cities PC Repair, can provide many advantages, such as enjoying the benefit of having computers maintained without even lifting a finger.
Patrick Jensen, owner of Twin Cities PC Repair, says, "Thousands upon thousands of homes around the world are using managed services to put computer problems firmly behind them. It's a done-for-you maintenance program we offer."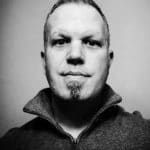 One important benefit of their residential managed services is that clients can be sure that they are always up to date. Updates have become quite frequent and sometimes occur at inconvenient times and cause computer users to waste time waiting for the update to be finished. With the managed services provided by Twin Cities PC Repair, clients can be assured that the computer's updates are all completed before they use their computer. They will also ensure that all of the updates are compatible with both the hardware and software.
Patrick Jensen also points out that, "You've got super anti-virus." As part of the managed services, the company will ensure that the computer's anti-virus is always running and taking care of any viruses that it encounters. Also, as soon a new virus is identified, the company will ensure that the computer system is actively protected against it. They will also monitor for any cyber attacks and alert the user before they become a problem. They make use of an award-winning lightweight antivirus software called Emisoft to ensure the computer's safety without hogging system resources.
It should be noted that Twin Cities PC Repair often publishes helpful content for computer users like the one being discussed. For instance, in another blog post, they have provided advice to computer users on how to avoid webcam blackmail.
Another benefit from the residential managed services is that the clients are assured that their computer hardware remains healthy. The company makes use of a special software that monitors the health of the hardware, for instance the hard drive, searching for any signs of impending failure. If detected, the company will inform the computer user in advance. This will allow the user to have it repaired as early as possible, ensuring that no files are lost and that no other hardware are damaged as a result of a domino effect.
Still another advantage of the residential managed services is that clients are assured that they never miss a backup. This ensures that they will be able to avoid the worst effect of a computer crash or hack, which is the loss of important files. Priceless files like family photos and documents are assured to be properly backed up and that the backup system is working properly. The company will maintain the backup files and ensure that they are safely and securely stored.
Another advantage is that the computer system is always optimized. The company's monitoring service will check on the event logs, services and processes and look for things that may require correction. What this means is that problems are actually stopped even before they get to the user, thus the user is assured that the computer system is in proper working order when he or she uses it.
And finally, an important benefit is that support from the company can easily accessed through a click or a phone call. For instance, the user may have just bought a new printer and it is not working properly. The company's remote support team can be requested to help with whatever technology problem the user has. Important advice is also just a phone call or click away. Those who sign up for the residential managed services will also get a communication app on their desktop that communicates directly to one of their technicians.
Twin Cities PC Repair is a company that provides computer repair services for the Twin Cities, Minnesota. They offer PC repair, laptop repair, malware and virus removal, Mac repair, data backup and recovery, and set up of networks and servers.
Those who require more information regarding their services can visit their website, or contact them on the phone or via email.


SOURCE: Press Advantage [Link]