Best Massage Chairs, a US supplier of high quality massage chairs from trusted manufacturers, is helping customers learn how to identify the best massage chairs. Whether a customer is shopping from premium manufacturers or sticking to a budget, the company says certain factors can make a chair more worthy of investment.
Massage chairs vary greatly in terms of quality, and the combination of price, brand, supplier and make can act as a clear indicator of a product's value. Some may assume that the most expensive chairs are the best but fail to take into account all the other factors that set low quality massage chairs apart from better options. Best Massage Chairs would like to educate their customers and explain how they can pick out the highest quality chairs on the market.

Products of this nature represent a significant investment for most people, especially considering the wide range of prices and features. "The price of a massage chair is determined by several factors, including the quality, features and brand," says Best Massage Chairs. "Premium massage chairs often have advanced technology, such as dynamic 3D or 4D roller mechanisms, body scanning, customizable massage programs/modes, heat therapy, speakers, hand and head massagers and zero gravity."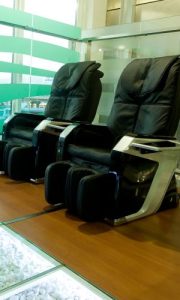 They add, "Cheaper massage chairs may skimp on quality or functionality, leading to poor customer service, weak functions (heating or vibrations), bad warranty terms and difficulty finding replacement parts/repair assistance. It is best to consult with knowledgeable specialists from reputable massage chair stores, such as Best Massage Chairs, to find the perfect massage chair for your budget."

While quality massage chairs may cost a lot at first, they offer a great deal of value in the long run, providing convenient, at-home massages. They essentially eliminate the need for regular visits to a professional masseuse, saving a great deal of money as time goes on. This is particularly important for individuals who need to have massages frequently due to health issues. A single session with a masseuse can easily cost hundreds of dollars, which is why a good massage chair can save so much money. It is a single, one time purchase that eliminates the cost of professional massages for as long as the chair lasts.

Basic chairs usually cost between $500 and $2,000. Their functions may include rolling and kneading, but they tend to lack some of the more advanced features that costlier chairs offer. Mid-range chairs are generally priced between $2,000 and $5,000 dollars and tend to include a wide range of other functions not found in entry level chairs. However, they do not always have all the features expected of a high end luxury massage chair.
These are priced between $5,000 to $15,000 (and beyond) and offer all of the most advanced massage chair features. They offer countless massage styles, advanced functions like 3D and 4D massage, and they may also include heat therapy, Bluetooth speakers and so on.

The variety of categories makes it easier to pick the right massage chair. Entry level chairs are good for individuals who are looking for a basic massage experience without any features they may feel are unnecessary. Mid-range chairs are for users who are interested in some of the more advanced features offered by higher end chairs but who still have a budget. Finally, high-end chairs are for those who want the very best that massage chair technology can offer — with little to no regard for the cost.
Regardless of the cost of a massage chair, there are a few factors to keep in mind when browsing online or physical shops. Best Massage Chair says, "As you evaluate different chairs, you're bound to see lofty assertions of health benefits ranging from curing back pain to eliminating stress. But skepticism is warranted, as the FDA strictly regulates medical claims related to massage products. Massage chairs are classified as wellness devices, not medical equipment. They should never promise to diagnose, treat or heal medical conditions. At best, massage chairs aim to temporarily reduce muscle tension, increase circulation, and promote relaxation."
They explain, "Any seller vowing to cure or permanently fix health issues with a massage chair is making illegal claims you should not trust. Seek FDA-approved treatments from licensed professionals for medical needs. For your massage chair, focus on general wellness benefits rather than outlandish medical promises."

Customers may learn what contributes to massage chair cost and more on Best Massage Chairs' website. They may also contact the company directly for personal assistance finding the right chair for their needs.