Melbourne, FL based National Fidelity Financial is pleased to share information about their range of debt relief programs with their community. The company has long been a leader in a range of financial services, such as personal or consumer financial assistance, debt resolution and much more Learn more: National Fidelity Financial Loans.
As National Fidelity Financial explains, debt relief programs are services or strategies that are designed with the intent of helping individuals reduce or eliminate their debt. The goal of debt relief programs is to negotiate with creditors to reduce the total amount owed, lower interest rates, and create a more manageable repayment plan for the debtor. These programs can take a variety of forms. Common debt relief programs include debt consolidation, debt settlement, credit counseling, bankruptcy, and government programs (such as student debt forgiveness).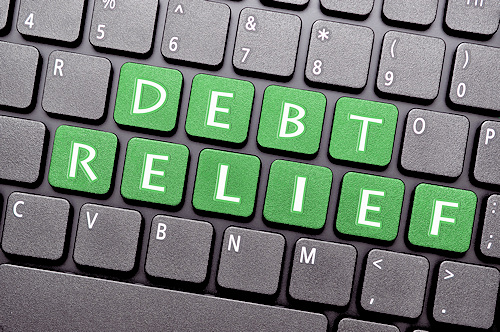 Debt relief programs can have both advantages and disadvantages. An immediately obvious advantage is the fact that it will reduce financial strain on a person; just lowering the monthly payments or reducing the total debt owed can provide immediate relief. Debt consolidation methods can also simplify an individual's finances by combining multiple payments into a single, manageable format. Another key benefit of debt relief programs is that most options, especially debt consolidation, aim to secure a lower interest rate for the debtor, thereby reducing the total repayment amount.
However, it is worth keeping in mind that even the best debt relief programs will have an impact on the user's credit score. It may not always be permanent, but almost all debt relief methods have a negative impact on credit score. Debt relief programs are also not without their inherent fees and costs. Many debt relief services charge upfront fees or take a percentage of the debt saved, which can be quite substantial. National Fidelity Financial also cautions that the debt relief industry can be ripe for scams, and if debtors go for less than trustworthy companies, they might find themselves in a worse situation than they were in before.
There are, however, alternatives to debt relief programs for those who do not want to rely on them. One such alternative is to take out personal financial aid with a lower interest rate to pay off high-interest debt. Similarly, homeowners can use it as collateral to secure a loan to pay off their debts. DIY methods like the 'Snowball' or 'Avalanche' methods are also available, which focus on paying off debts in a specific order to reduce interest payments. There is also always the option to negotiate directly with the creditors; sometimes, a simple call to the creditor can lead to modified payment plans or reduced interest rates.
Mike Ainbinder from National Fidelity Financial says, "Debt relief programs can serve as a lifeline for those drowning in debt, but like anything else, they are not without risks and drawbacks. We always advise that people should be fully informed. Before choosing any debt relief option, make sure that you thoroughly research and consider the implications, particularly the impact on your credit score and potential fees. If you are working with us, you can trust that our team will do our best to make you aware of all the nuances of whatever debt relief option you choose."
National Fidelity Financial's commitment to their clients' secure financial future has earned the company rave reviews from people across the country. In a review on Trustpilot, Donnie R. writes, "Chad helped me on a level beyond what I could have possibly have imagined, so far, with the best scenario of possible results in my time of financial assistance. Expertly handled all aspects of assistance from beginning to end, literally the highest level of customer service that I have ever experienced in my 51 years. I know this company most likely has a staff just as capable and courteous as Chad, but I'm just going to go ahead and be prejudiced in his regard, and say I cannot imagine anyone being even a close second, following him. I would give 1000 Stars if I could."
To learn more about the range of financial assistance programs offered by National Fidelity Financial, clients are invited to visit the company's website. Those who need assistance are similarly advised to get in touch with the team via email or phone. National Fidelity Financial maintains a social media presence as well.