Melbourne, Florida based National Fidelity Financial is pleased to reach out to their community to share that they are offering a range of debt relief programs. National Fidelity Financial has proven itself an industry leader in providing financial services, such as personal or consumer financial assistance, debt resolution, and debt settlement. Learn more here: National Fidelity Financial Loans.
Mike Ainbinder from National Fidelity Financial says, "If you have accrued debts, they can soon begin to feel like a heavy weight that holds you back, especially if they start accumulating interest at a rate that is difficult to keep up with. Whether it's a mountain of credit card debt, lingering student aid that you need to pay off, or a mortgage that's consuming a large chunk of your income, debt can lead to high levels of stress and anxiety. That's where our team of debt relief experts come in."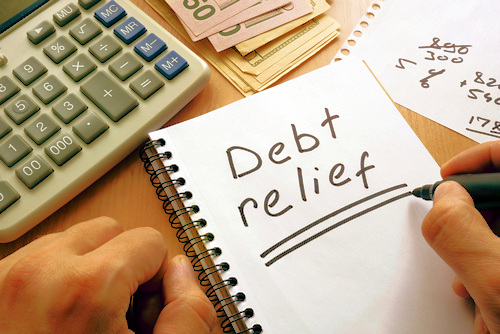 To alleviate some of the burden from those dealing with debts, the company offers a range of debt relief programs. These are services or strategies aimed at helping individuals reduce or eliminate their debt. As the company explains, the goal of debt relief programs is to negotiate with creditors to reduce the total amount owed, lower interest rates, and create a more manageable repayment plan for the debtor.
National Fidelity Financial shares that there are several types of debt relief programs. For instance, debt consolidation involves borrowing anew to pay off multiple debts. While this may seem antithetical, the advantage of this method is that it results in a single, manageable monthly payment (at a lower interest rate). In cases of debt settlement, the company will negotiate with creditors on behalf of the debtors and try to lower the total amount that is owed.
Another method is credit counseling, whereby a certified credit counselor will review an individual's financial situation and offer personalized advice. This often includes a Debt Management Plan (DMP) to make repayments more manageable. Bankruptcy is also a debt relief method, where through legal means all or most debts are forgiven, at the cost of severe long-term consequences for the debtor's credit score. In certain cases, especially with student loans, the government offers relief programs, such as income-driven repayment plans and forgiveness.
National Fidelity Financial's services are designed to be the lowest cost debt solution as well as the most flexible method of debt elimination available to consumers today. The team encourages everyone to consult with financial experts, lawyers, and certified credit counselors who can provide additional insights into the best strategy for each individual's unique debt needs.
However, for those who are buried in credit card debt or other unsecured debts, debt settlement can be a great method of relief. If managed wisely, the firm explains, debt relief programs can be a way for a lot of people to enjoy financial freedom as well as a future that is unburdened by debt.
Ainbinder says, "At National Fidelity Financial, we are here not just to help you to deal with and manage your debts, but also to ensure that you understand what the process is. When you understand the intricacies and potential pitfalls of the options at your disposal, you can make an informed decision that is most suitable for your unique circumstances. This represents your best chance to regain financial stability."
National Fidelity Financial has an established track record of helping individuals and business owners manage their debt, secure vital unsecured funds, and settle long-standing financial obligations. Ainbinder says, "If you are finding yourself in a tough spot and need help with sorting out your debts, please feel free to reach out to us, and our team would be glad to help you."
Anyone who wants to learn more about the full range of services offered by National Fidelity Financial can visit the company's website for more information. Mike Ainbinder encourages interested parties to get in touch with him directly via email if they have any questions or concerns. National Fidelity Financial can also be contacted over the phone.