Tempe, Arizona -
Tempe, Arizona based luxury jewelry store Elite Fine Jewelers has published a blog post exploring the latest trend in jewelry: permanent bracelets. The family owned-and-operated business boasts a legacy of excellence spanning three generations, starting their journey 70 years ago in Chicago. In the decades since, they have established themselves as one of the leading jewelers in Arizona. Learn more here: Luxury Jewelry Near Me Scottsdale AZ.
Ashley Cohen from Elite Fine Jewelers says, "Fashion has always been a mercurial thing. A lot of trends may come and go, but some will stick around. Recently, permanent bracelets have emerged as the must-have accessory, and it is understandable why. Not only are these permanent bracelets meant to serve as an adult version of the friendship bracelets everyone wore during their teens, they are also the epitome of chic and a subtle way to add a touch of glamor to your day to day fashion."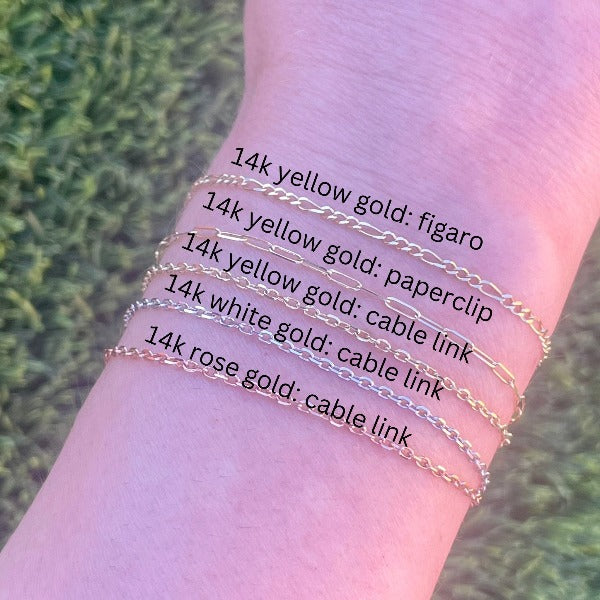 As Elite Fine Jewelers explains, permanent bracelets are pieces of jewelry that, once they are put on, cannot be removed like a typical bracelet. If desired at any time, the permanent bracelet can be made removable by adding a clasp. These bracelets have their ends welded together so they form a complete link and cannot be taken off. The welding process is done via a precise laser, and it is safe and painless. Permanent bracelets are also dainty, made of 14k gold to limit tarnishing, and these properties make wearing them permanently both unobtrusive and easy. These bracelets can be embellished with gemstone charms, diamond charms, and engravable charms if so desired.
Cohen explains, "Permanent bracelets can add so much to your style. Imagine a piece of finely crafted, beautiful jewelry that becomes an integral part of your signature style, reflecting your personality and celebrating the incredible bonds you share with your friends. These fine pieces are more than just jewelry; they are a unique and vibrant symbol of everlasting connections."
To celebrate this new trend, Elite Fine Jewelers is offering a limited time offer. Cohen says, "What's better than getting your own bracelet for free? Gather four friends and come by, and you will receive a complimentary permanent bracelet. Talk about squad goals! To add a touch of sparkle to the occasion, we will provide complimentary champagne so that the experience is truly fun-filled and unforgettable!"
Elite Fine Jewelers takes immense pride in their extraordinary collection of permanent bracelets, all of them crafted from the finest 14k solid gold. These bracelets are available in three captivating shades: white gold, rose gold, and yellow gold. Elite Fine Jewelers assures that they only work with precious metals, ensuring that the final product is of the highest quality and crafted to stand the test of time. There are also an assortment of chain options, from elegant cable link chains to trendy paperclip styles and classic figaro designs and everything else in-between. Learn more here: Permanent Jewelry Scottsdale.
Permanent bracelets are not the only pieces of jewelry Elite Fine Jewelers excels at. Their commitment to beautiful jewelry and high quality customer service has earned them great praise from their customers. Jody S. says in a Yelp review, "I absolutely love this place! Everyone there is kind, knowledgeable and so helpful especially Jake. Jake has gone above and beyond to help me find the perfect wedding ring set and I mean above and beyond!! Thank you Jake for being so wonderful. Definitely recommend this place if you are in the valley or just traveling through. They have a wide variety of a little bit of everything. They are also very fair on prices and offer an honest amount for your jewelry. Thank you guys for the best service always."
Cameron M. writes elsewhere, "I called with something specific. Ashley answered, and they had it. When I got there, it was better than I expected. Typically, I'll shop around a pawn shop for a few weeks before I buy something — they always want to convince me how amazing what you're looking at is and play sales games. But Ashley didn't do that at all, just let me browse, tried really hard to get me the information I was looking for, and I bought the Breitling on the spot. Thank you!"
To participate in the latest trend in the world of jewelry, anyone can visit Elite Fine Jewelers today. Their website also has more information about the company itself and their range of products. Ashley Cohen encourages interested parties to get in touch with her for any further information. Learn more here: Custom Jewelry Engraving Scottsdale.