Palo Alto, CA-based NurseRegistry has published a new guide on in-home nursing care for seniors. Available for free on the agency's official blog space, this guide highlights a number of factors that families should consider before making any decisions regarding their senior loved one's care.
NurseRegistry states that the guide was created in light of the fact that in-home nursing care for seniors is quickly growing in popularity. The older a person becomes, the more likely it is that they will deal with a variety of health issues, and many are turning to in-home nursing care because it can offer a more personalized service where the senior in question continues to enjoy the comforts of their own home and living preferences.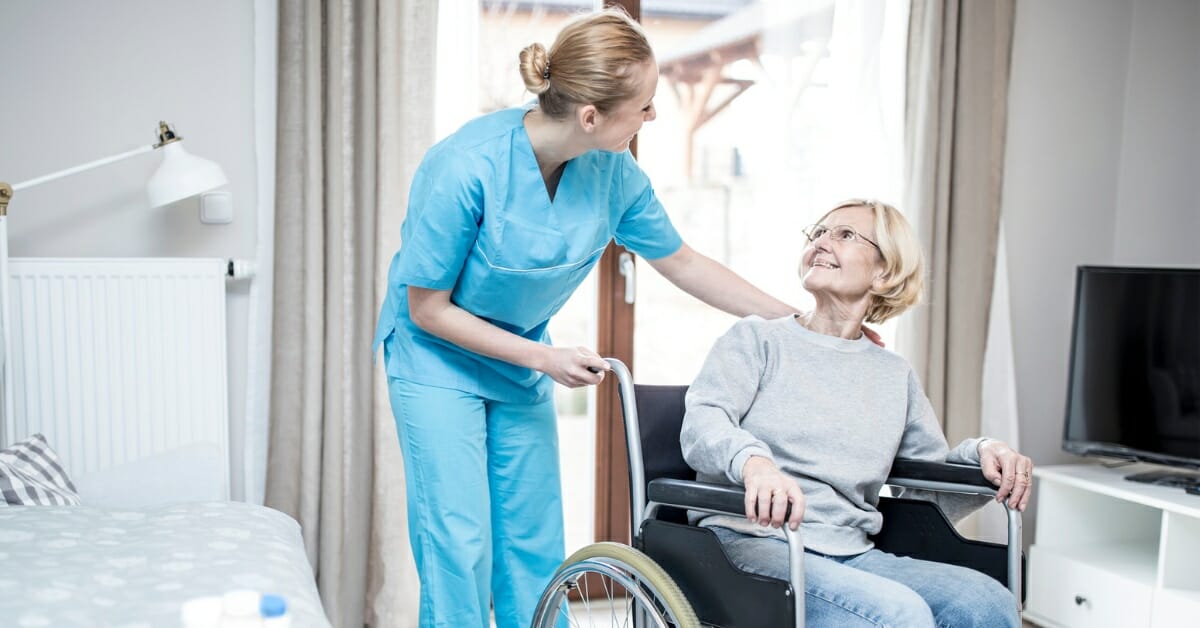 Those providing this service, the guide says, will visit the senior's home, "to provide medical care, assist with daily activities, and offer companionship. This is a great healthcare option for older individuals that want exceptional care, yet continue living their normal day-to-day lives." Nurses can also tailor their service to the individual's needs, and this may include assistance with medical concerns (such as managing medication) as well as more personal matters (such as bathing, meal preparation, and more). Many prefer this as it causes less upheaval in their lives than relocating to or repeatedly visiting another facility.
While NurseRegistry strongly recommends this for seniors who are able to accommodate such arrangements, they also advise anyone looking for suitable providers to do their due diligence. As with any field, this service can be offered by people with a range of qualifications. The guide says, "When it comes to choosing the best in-home nursing care provider, always consider licensing and certification, experience and reputation, and availability."
NurseRegistry's senior nursing care guide also sheds more light on the specific benefits in-home care can yield. Seniors who find it increasingly difficult to proceed through daily activities, for instance, can have assistance with bathing, dressing, toileting, and more. In some cases, they may have mobility issues, and a nursing care provider would help ensure all movement is undertaken safely when necessary.
Mobility issues can also cause problems with another vital aspect of a senior's life: medication management. A lack of fine motor control can make it difficult for them to take medication as instructed, so having an extra pair of hands to help would go a long way in ensuring no medications are missed or taken incorrectly. The same is true for more mundane problems, such as forgetting that it is time to take a pill. A nurse or caregiver can be present at the appropriate time to remind the senior if necessary.
An example of this may lie in hospice care where patients are nearing the end of their life. As time passes, certain tasks may swiftly become harder (if not outright impossible), so professional help can ensure the patient is as comfortable as possible. The guide says they may also be able to help the patient's family navigate end-of-life care decisions.
One aspect of in-home nursing care for seniors that should not be overlooked is the emotional support they receive. Those who work in this field are often kind, compassionate and driven individuals who are committed to their wards. It can be immensely helpful for a senior to have such a person's company, especially if help is required with highly personal needs. The value of emotional support is incalculable, and some families and seniors may do well to keep this in mind when choosing a care provider.
NurseRegistry's guide also includes a section on checking a potential candidate's professional qualifications, including their licensing and certification, experience, and more. It is crucial that interested parties go through this section carefully to ensure their situation's practical needs are adequately met.
NurseRegistry is a nurse staffing agency that provides experienced, qualified, and licensed RNs and LVNs to both healthcare facilities and private duty clients. Those who are interested in finding a suitable in-home nursing care provider are welcome to contact the agency today to get started. The agency can be reached via phone at 866-91-NURSE or online.