Abreu Movers Queens has announced the addition of long-distance moving services. The team at Abreu has been serving the Greater New York area for over 30 years and is known for their customer service, competitive pricing, and commitment to customer satisfaction. The new long-distance moving offering aims to maintain the same level of excellence that their customers have come to expect.
Abreu Movers Queens, known for their exceptional services as long distance movers Queens, provides various options for out-of-state moves, allowing customers to choose prices and rates that suit their budget and customize their move according to their needs.Along with traditional moving services, they offer additional options such as packing supplies, furniture protection, storage services, car shipping, and shipment tracking. This comprehensive range of services provides flexibility in budgeting and peace of mind, knowing that Abreu Movers Queens can handle any scenario.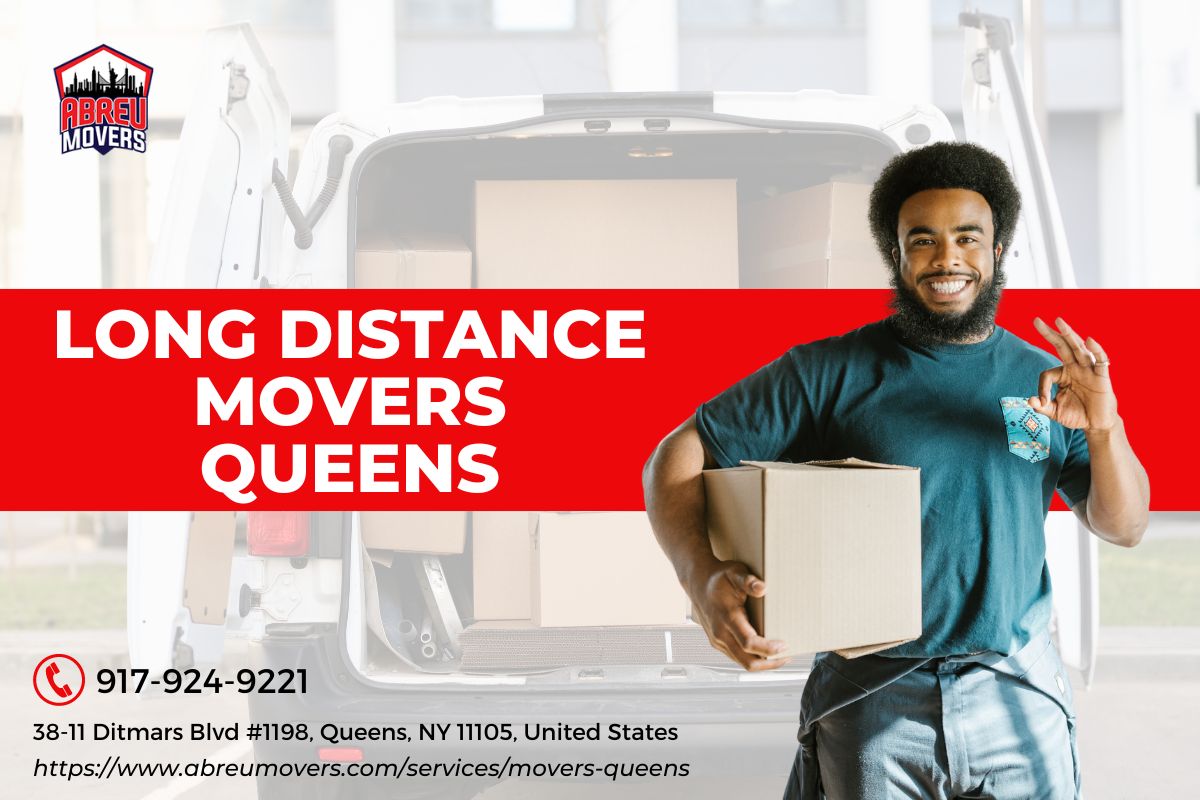 Customers can be confident in the quality of work provided by Abreu Movers Queens, regardless of the distance or weight of their items. The experienced professionals at Abreu Movers Queens have developed an efficient process that ensures quick handling of each job while still giving individual attention to customers. Additionally, the company is insured with cargo insurance coverage, providing up to $10K per load for added protection of customers' valuables.
Abreu Movers Queens prioritizes customer satisfaction and aims to offer the best service possible for long-distance moves. With their extensive network and competitive pricing, they provide unbeatable prices without compromising quality or customer service standards. The company is dedicated to assisting customers with their interstate move in every way possible, from providing detailed estimates to addressing questions and concerns throughout the process. Abreu Movers Queens offers helpful information on packing options, storage, and the availability of services at each location. Customers can also access resources on their website, including links to Better Business Bureau articles and recommendations from past customers.
Furthermore, Abreu Movers Queens provides military discounts and flexible payment plans for eligible customers. Their customer service representatives are always ready to assist with various aspects of the move, from finding a new apartment to offering moving tips. The team at Abreu Movers Queens understands that every move is unique and takes the time to work closely with each customer, ensuring all their needs are met.
Abreu Movers Queens goes the extra mile for their customers. As part of their commitment to excellence, they offer complimentary debris removal and vehicle transportation upon request, as well as assistance with unloading containers when needed. With exceptional customer service, competitive prices, and a wide network, Abreu Movers Queens is an excellent choice for long-distance moves. Numerous satisfied customers have praised the company for their customer service and efficiency in long-distance moving services.
One satisfied customer, Becca A., had a smooth transition from out-of-state to Queens with Abreu Movers Queens. She commended their organization and accommodation, even when she needed last-minute help with packing. According to Becca, the movers worked efficiently and safely transported her belongings to her new home.
Another customer, Mike J., had a positive experience when relocating his family from Long Island to Queens with Abreu Movers Queens. He appreciated their preparedness for the move, arriving on time with all the necessary tools and supplies. Mike was especially grateful for their staff's understanding and patience with his children, who had difficulty letting go of certain items during the packing process. He highly recommended the company to anyone in need of reliable movers in or around Queens.
When it comes to long-distance moves within or near the Queens area, Abreu Movers Queens stands out among other Queens moving companies as an excellent choice.. With their focus on top-notch customer service and guaranteed satisfaction, backed by years of experience in the moving industry, customers can trust that their belongings will be safe and secure with Abreu Movers Queens.