Event Rental Systems, a leading provider of inflatable rental software, has launched new features designed to help party and event rental companies streamline their operations and boost their bottom line. These new features include an AI assistant for content creation, consolidated monthly batch invoicing, new merge fields for payment terms, and new fields for the customer sales report.
"With our new features, we're giving party rental companies even more tools to manage their business efficiently and effectively," Event Rental Systems CEO Rob Weinstein said. "Our goal is to help our customers save time and money while growing their businesses, and these new features are a big step in that direction."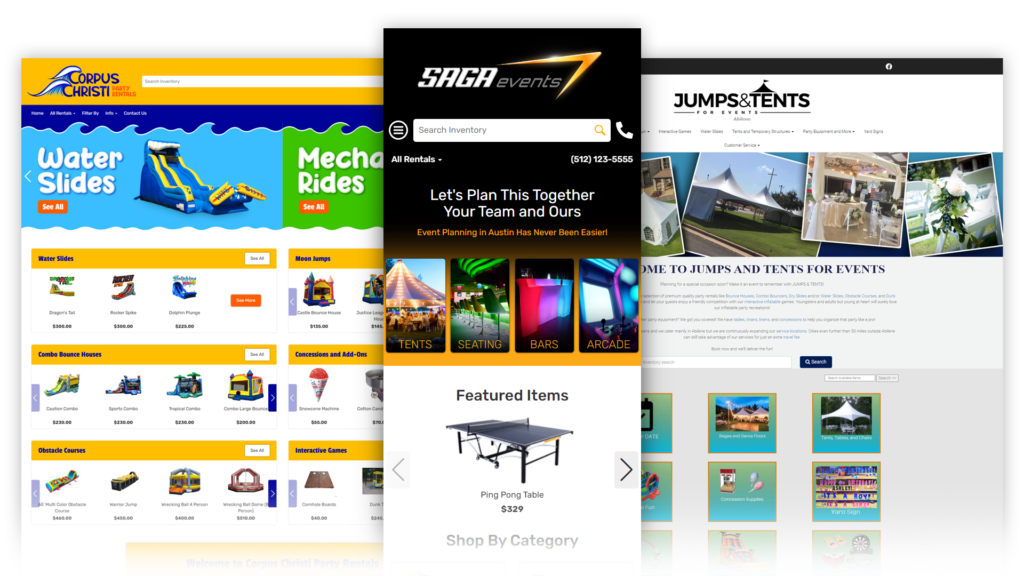 The AI assistant for content creation is one of the most exciting new features being offered by Event Rental Systems. With this feature, rental companies can quickly and easily generate descriptions and images for their rental products using the power of artificial intelligence. The AI assistant can even suggest pricing based on market trends, helping rental companies optimize their pricing strategies while using the company's state-of-the-art inflatable rental software.
Consolidated monthly batch invoicing is another major new feature offered by Event Rental Systems. With this feature, rental companies can easily generate and send invoices to all their customers at once, saving time and reducing the risk of errors. The new merge fields for payment terms allow rental companies to customize their invoices and include specific payment terms for each customer, ensuring they get paid on time.
The new fields for the customer sales report allow rental companies a more comprehensive view of their sales and customer data. Using the inflatable rental software, companies can now see which products are most popular, which customers are generating the most revenue, and more. This information can be used to make data-driven decisions that help rental companies grow and succeed.
Another exciting new feature is the ability to mark certain reports as "favorites," so the customer can easily remember which reports are used most frequently and readily access them from their dashboard. The company offers step-by-step tutorials and training videos for most of its new features. The ERS tech support staff is available five days per week via chat, phone, or email to answer any questions and assist customers while using the inflatable rental software.
In addition to these new features, Event Rental Systems offers a range of other product features and marketing services designed to help party rental companies succeed. These include an online booking system, real-time inventory management, email marketing tools, and more. Event Rental Systems has received numerous 5-star reviews from satisfied customers, who praise the company's easy-to-use software and excellent customer support.
"We're proud of the feedback we've received from our customers," said Weinstein. "It's clear that our software is making a real difference for rental companies across the country. We're excited to continue to develop new features and services that help our customers succeed."
Event Rental Systems is committed to providing the best inflatable rental software on the market, with a focus on ease of use, affordability, and customer support. With its new AI assistant and invoicing features, the company is helping rental companies take their businesses to the next level. For more information about Event Rental Systems and its products and services, please visit the company's website at eventrentalsystems.com.


SOURCE: Press Advantage [Link]