Event Rental Systems, the leading provider of bounce house rental software, has announced that it is now the first company in the industry to integrate artificial intelligence (AI) with backend product management. This groundbreaking development is expected to revolutionize the party rental industry, providing customers with a more efficient and personalized experience.
The company's CEO, Rob Weinstein, believes that AI technology is the way of the future. "We're thrilled to introduce this innovative technology to our customers," he said. "Our goal is to make it easier for party rental businesses to manage their inventory, automate routine tasks, and provide an enhanced customer experience."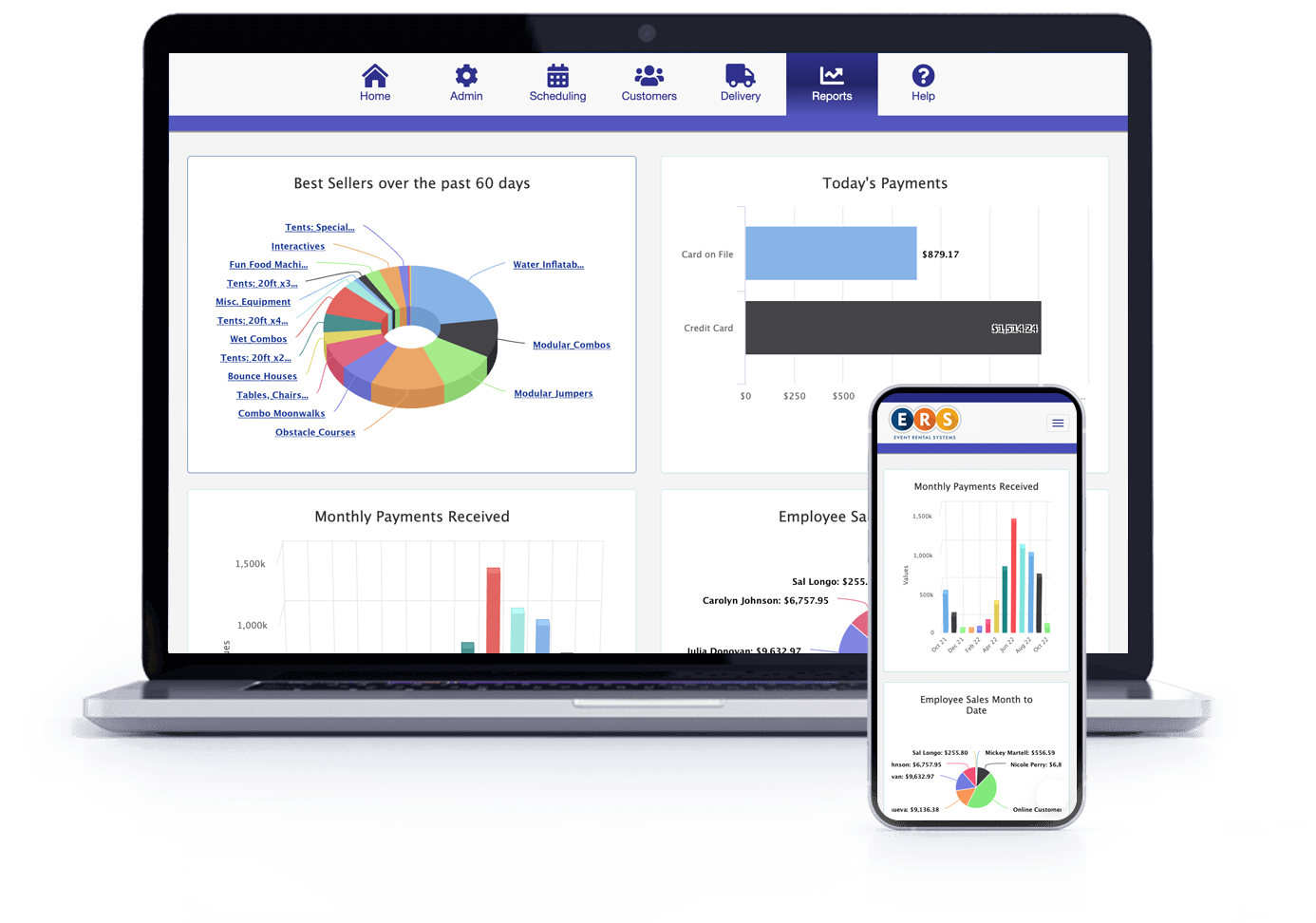 Event Rental Systems' AI-powered product management system is designed to streamline the rental process for customers and businesses. The system uses machine learning algorithms to help customers write detailed product descriptions and manage their inventory. The AI integration saves businesses time and resources by providing seamless content generation to support product descriptions, web copy, and SEO best practices.
"We have no doubt we're catapulting our bounce house rental software to the next level of innovation and success by integrating OpenAI and other systems directly into our platform," Weinstein said. "We will continue to lead the industry in software development and marketing services, one customer at a time."
In addition to the recent AI integration, Event Rental Systems offers a wide range of product features to help party rental businesses manage their operations more efficiently. The bounce house rental software includes online reservations and payments, inventory management, employee scheduling, and more. It also integrates with popular third-party platforms such as QuickBooks.
The company also offers marketing services to help businesses attract more customers. These services include search engine optimization (SEO), pay-per-click (PPC) advertising, and social media marketing. By utilizing these services, businesses can increase their online visibility and reach a wider audience.
Event Rental Systems' bounce house rental software has been well-received by customers, receiving numerous five-star reviews for its user-friendly software and exceptional customer service. One customer, Patricia, said, "It is very versatile and user friendly for the most part. But the best part of this software is the staff. They are very responsive to customer questions and requests and go the extra mile to make sure that I get what I need to run the business."
Another customer, Christopher, said, "I have had a fantastic experience with ERS. The software is relatively easy to use as a beginner and as an advanced user. The support staff is extremely dedicated to their clients. I believe the software has helped me grow and maintain my business tremendously."
Event Rental Systems is committed to providing exceptional customer service and support. The company offers live phone support, email support, and an extensive knowledge base to help customers get the most out of the bounce house rental software in a convenient, time-saving, and efficient manner.
Event Rental Systems is dedicated to continually improving its bounce house rental software to meet the evolving needs of party rental businesses. The company has a team of experienced developers and designers who are constantly working to enhance the software's features and functionality. By staying up-to-date with the latest technology and industry trends, Event Rental Systems is able to offer its customers the best possible software solutions.
In addition to its focus on innovation, Event Rental Systems is committed to providing its customers with the highest level of security and reliability. The company uses state-of-the-art encryption technology to protect its customers' data, ensuring their information is always safe and secure. With its robust security measures and commitment to customer satisfaction, Event Rental Systems is a trusted partner for party rental businesses across the country.
The company's website, eventrentalsystems.com, provides a wealth of information about its product features, marketing services, and pricing. Customers can also request a demo to see the software in action and learn how it can help their businesses. Event Rental Systems is a trusted partner for party rental businesses across the United States. With its innovative AI-powered product management feature, the company is poised to revolutionize the industry and help businesses achieve greater success.