Event Rental Systems, a leading provider of party rental software for the party and event rental industries, has been named the #1 software provider by industry experts and customers alike. The company's advanced software, combined with its exceptional customer support and marketing services, has set it apart as the top choice for rental businesses of all sizes.
The Event Rental Systems software is a complete rental management solution that streamlines the entire rental process, from managing inventory to billing customers. The party rental software's advanced features include real-time inventory tracking, online reservations, payment processing, and scheduling deliveries. It also allows businesses to create custom contracts, invoices, and quotes that can be sent to customers with ease.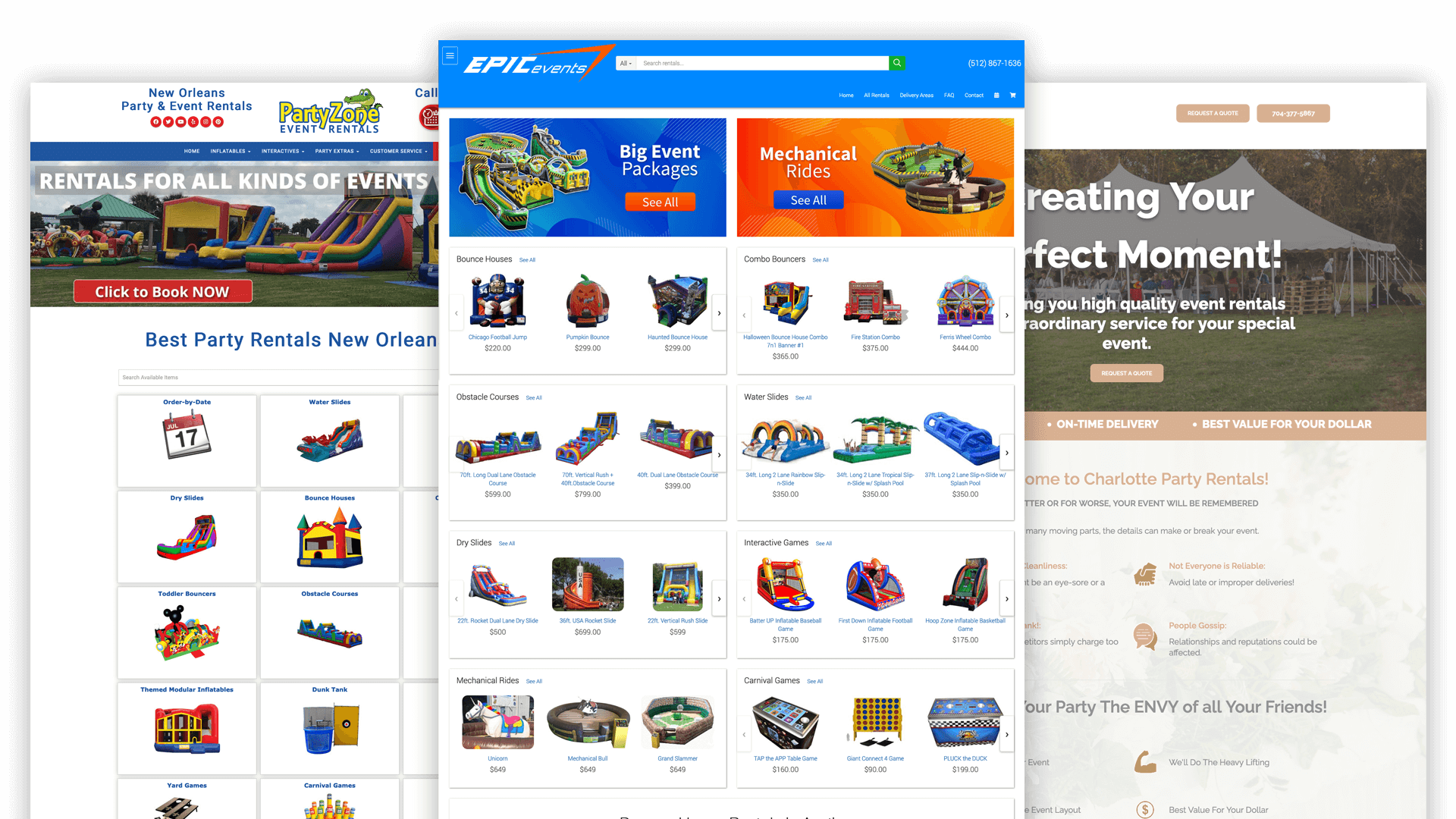 "We are thrilled to be recognized as the top software provider in the party rental industry," Event Rental Systems CEO Rob Weinstein said. "Our team has worked hard to develop a party rental software solution that meets the unique needs of rental businesses, and we are proud to see that our efforts are paying off."
In addition to its software, Event Rental Systems offers a range of marketing services designed to help rental businesses grow and succeed. These services include website design and development, search engine optimization (SEO), pay-per-click advertising, and social media advertising. The company's marketing team works closely with each customer to develop a customized marketing strategy that fits their unique needs and budget.
"We understand that marketing can be a challenge for rental businesses, which is why we offer a range of marketing services to our customers," Marketing Director Dustin Sartoris said. "Our goal is to help businesses attract new customers, retain existing ones, and ultimately grow their bottom line."
Event Rental Systems' commitment to exceptional customer service has also been a major factor in its success. The company's customer support team is available five days per week to answer questions and provide assistance, and its software is backed by a team of experienced developers who are constantly working to improve and enhance its features. ERS also offers an extensive digital knowledge base, including training videos and other guides, to ensure its customer base has the opportunity to continue learning the party rental software.
"We believe that our customers' success is our success, which is why we go above and beyond to provide exceptional customer service," Weinstein said. "Our team is dedicated to helping rental businesses succeed, and we are always here to provide the support they need, whether that's initial party rental software training, creating inventory, tracking delivery routes, or providing our 5-star-rated digital marketing services."
The company's commitment to customer satisfaction is reflected in the positive online reviews it receives from customers. Event Rental Systems' software has been praised for its ease of use, comprehensive features, and exceptional customer service.
A verified user on GetApp gave the ERS customer support staff 5-stars and said, "Customer service is excellent and they do their best to try to accommodate requests. Lots of options to customize and make work for your business."
David K. rated the value for money, ease of use, features, and customer support 5-stars, and said, "The ease of use and the number of options for personalizing the system to meet my needs is very important to me. In addition the support provided by the ERS staff is exceptional."
"We are incredibly proud of the feedback we have received from our customers," Weinstein said. "Their success is our top priority, and we are grateful for the opportunity to help them grow and thrive."
For more information about Event Rental Systems and its party rental software and marketing services, visit eventrentalsystems.com to learn more about features and to schedule a demo. The company maintains a presence on Facebook and YouTube.