Event Rental Systems, a leading software company that provides online rental solutions for the party and event rental industry, is pleased to announce its latest release on party rental business ideas.
Event Rental Systems, or ERS, has been serving the event rental industry since 2004, offering an all-in-one platform that includes a comprehensive suite of features and automation to help rental businesses streamline their operations, grow their customer base, and increase their revenue. The company's software is designed specifically for party rental businesses and includes everything from inventory management to payment processing, online bookings, and customer relationship management.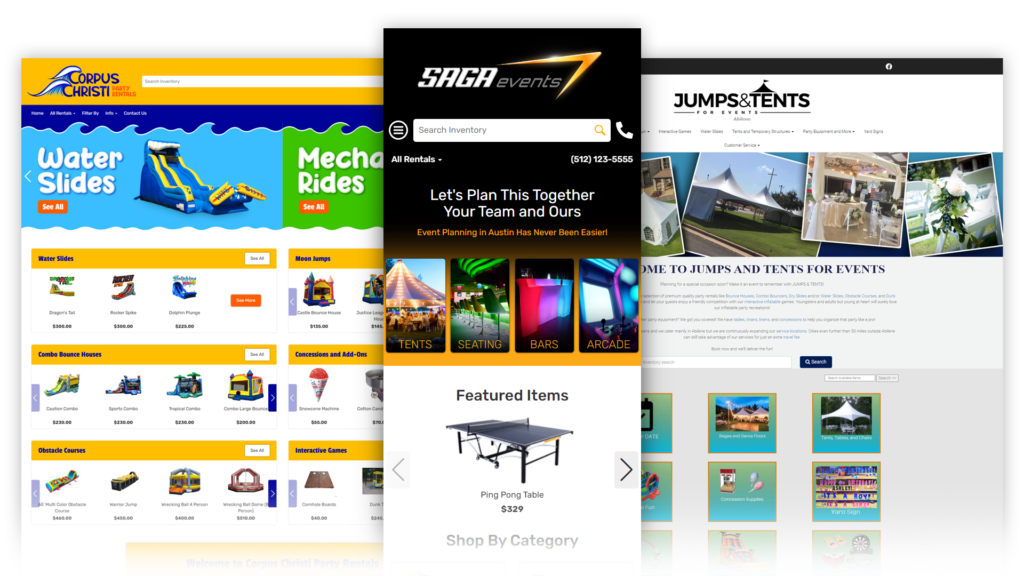 As part of its ongoing commitment to helping party rental businesses succeed, ERS has released a new guide on party rental business ideas. This guide is designed to provide rental business owners with inspiration and ideas for expanding their businesses, attracting new customers, and generating more revenue.
"Event Rental Systems is more than just a software company; we're a partner to our clients," said Event Rental Systems CEO Rob Weinstein. "Our mission is to help rental businesses grow and thrive, and we're excited to release this new guide to help our clients generate new ideas for their businesses."
The company uses its website, email newsletters, and social media to cover a range of party rental business ideas, including themed parties, special events, DIY rentals, social media marketing, cross-promotions, and more. According to the company website, themed parties are a great way to differentiate your rental business from competitors. ERS provides ideas for popular themes such as "Hollywood Glam," "Beach Party," and "Rustic Chic."
Special events such as corporate retreats, weddings, and fundraisers can be lucrative sources of business for rental companies. The guide provides tips on how to market your business for these types of events and what services to offer.
Many customers prefer to do things themselves, and DIY rentals can be a profitable addition to any rental business. ERS provides ideas for DIY rentals such as photo booths, cotton candy machines, and lawn games that are an enticing, affordable, and convenient option as an add-on for event equipment rental businesses.
Social media is a powerful tool for rental businesses, and the company provides tips on how to leverage platforms such as Facebook, Instagram, and Pinterest to attract new customers and generate more revenue. The company offers state-of-the-art marketing services to its customers, including search engine optimization, pay-per-click advertising, and Facebook advertising.
Partnering with other local businesses can be a great way to generate new business, according to the ERS website. The company provides ideas for cross-promotions with local event planners, caterers, and florists.
Event Rental Systems' software is highly regarded in the industry, with a 5-star rating on Capterra, a leading software review site. The software includes a range of features and automation that make it easy for rental businesses to manage their operations and grow their customer base. Some of the key features of Event Rental Systems' software include online bookings, inventory management, payment processing, CRM services, marketing services, reporting, and more.
Event Rental Systems' loyal customer base is a testament to the quality of its software and the level of support provided to its clients. Many rental businesses have been using the software for years and credit it with helping them grow their businesses and streamline their operations.
"We could not run our company without ERS," Scott R. said in his 5-star review, "Their system and customer service is the best in our industry."
Those interested in learning more about the company's party rental business ideas and recommendations are encouraged to visit the official website. To learn more about its premium software and websites, interested parties are encouraged to schedule a demo online.