Event Rental Systems, a leading party rental software company based in Albuquerque, New Mexico, is sharing its expert advice on how to start a party rental business from home with its clients and the public. The company notes that starting an event rental business is a lucrative and exciting avenue for people to pursue as a part-time or full-time endeavor. The company works directly with party rental companies to provide software and services that allow business owners to streamline their operations and focus on growing their inventory, customer base, and sales.
"Starting a party rental business from home can be a profitable and rewarding venture for those that have the passion, time, and resources to do so," Event Rental Systems CEO Rob Weinstein said. "We've seen many of our customers succeed in this field, and we want to help others achieve their dreams as well by providing insight into the industry as well as useful recommendations for those just beginning their research."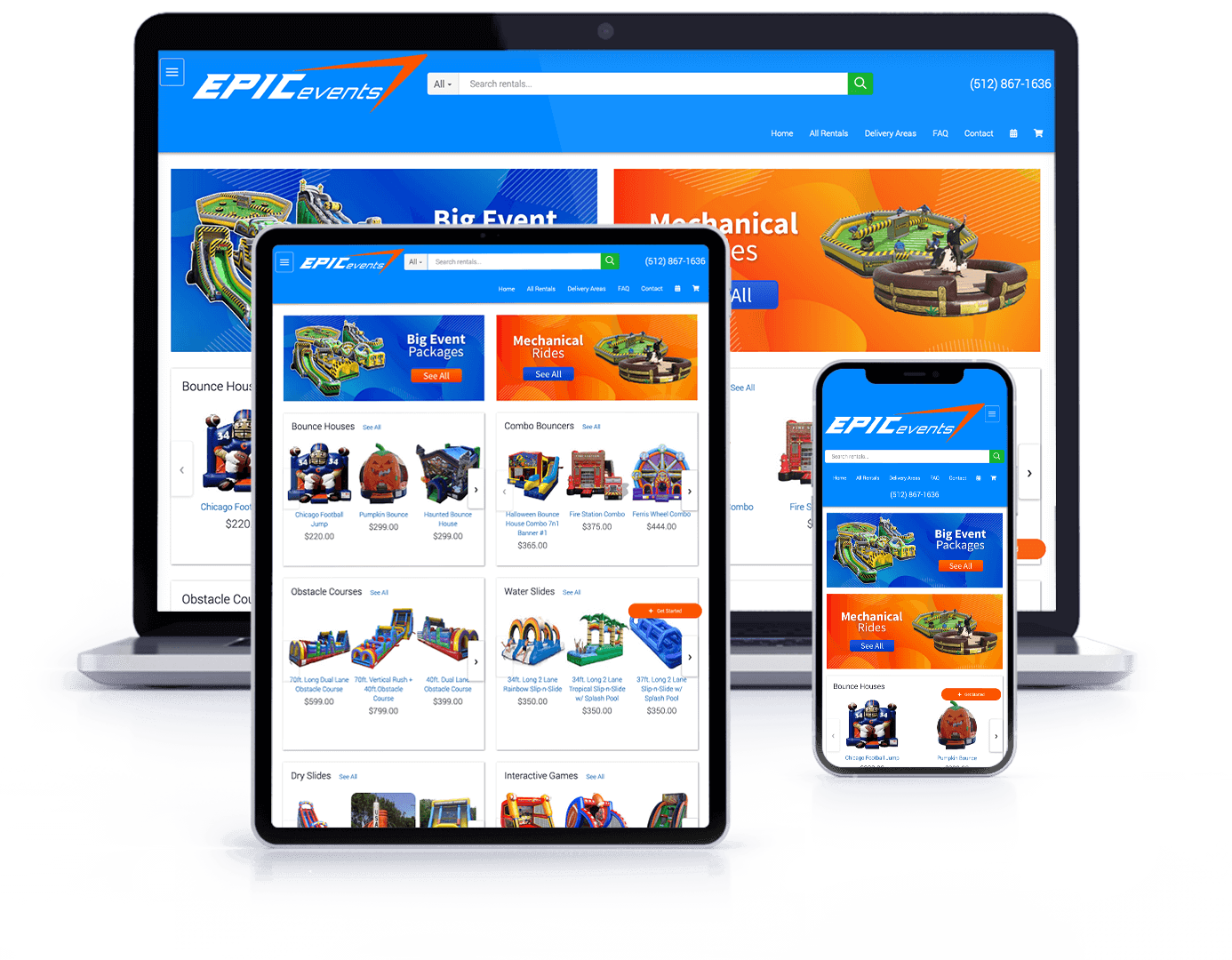 Event Rental Systems is a cloud-based software that helps party rental companies manage their inventory, schedule rentals, and process payments from one convenient app. The software has been designed to be user-friendly, making it easy for small business owners to manage their operations efficiently in one spot. The software's features include online ordering, dispatching, customer relationship management, automated surveys, marketing tools, and more.
To help individuals looking to start a party rental business from home, Event Rental Systems is offering the following tips.
Conduct Market Research
Before starting any business, it's essential to understand the market in which the new business owner will be operating. Conduct research to understand the demand for party rental services in the area, what types of events are most popular, and who the competition is.
Develop a Business Plan
A solid business plan is essential for any startup. An initial plan should outline the business goals, marketing strategies, target audience, and financial projections. This will help the owner stay organized and focused as they launch the business.
Obtain Necessary Permits and Licenses
Obtain all necessary permits and licenses to operate a party rental business in the area. This may include a business license, tax registration, and insurance.
Purchase Inventory
Invest in high-quality party rental inventory, such as tents, tables, chairs, linens, and decor. Start with a few items and add more as the business grows.
Promote the Business
Marketing the new business is essential to attracting customers. Utilize social media, create a website, and attend local events to promote your services.
Utilize Industry-Leading Software
Event Rental Systems' software is designed to help streamline party rental businesses, making it easier for small business owners to manage their operations efficiently. Utilizing software can reduce errors and save time and money in the process. The software includes features such as asset tracking, sales reporting, accounts receivable, and a mobile app.
"We understand the challenges small business owners face when starting a new venture," Rob said. "That's why we've designed our software to be user-friendly and cost-effective so that all party rental businesses can benefit from our multi-faceted system."
Event Rental Systems' software is cloud-based and accessible from anywhere, making it easy for small business owners to manage their operations remotely. The software offers features such as online booking, real-time inventory management, and invoicing and payment processing, making it a comprehensive solution for party rental businesses of all sizes.
For more information on Event Rental Systems and its party rental software, visit the official website at www.eventrentalsystems.com.
https://www.pressadvantage.com/i_story/59044-event-rental-systems-offers-comprehensive-software-solutions-for-those-wondering-how-to-start-a-part