Ellon, Scotland -
Whisky Hammer is offering whisky sellers and buyers a curated platform to safely and securely appraise and auction their prized bottles and collections.
Based in the Speyside region of Scotland, Whisky Hammer is a family-run whisky auction service founded by Craig and Daniel Milne. The Milne brothers have turned their passion and knowledge of whisky into a thriving business that allows whisky collectors and enthusiasts like them to sell or procure rare bottles at a price commensurate with their true market value. For more information visit: https://www.whiskyhammer.com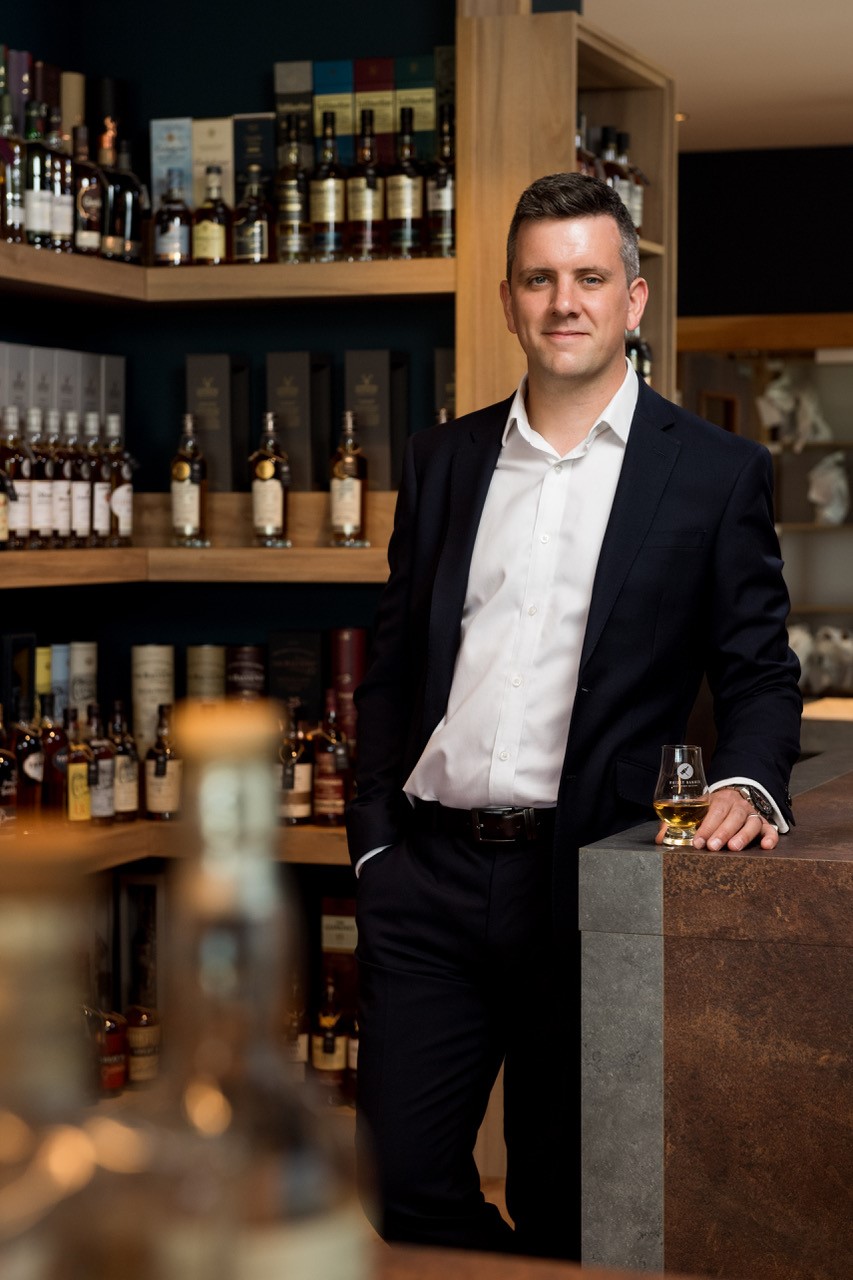 "Growing up on the edge of Speyside, whisky has always been an integral part of our life and, with Whisky Hammer, we are able to share our passion for whisky collecting with our customers," says Craig in a promotional video describing the whisky auction service. "We auction whiskies and spirits from across the world. It's a privilege to bring the rarest and most sought-after whiskies to our customers."
As an auction house, Whisky Hammer has set up an in-depth review process to perform authenticity checks. The experts at Whisky Hammer, under the leadership of Craig and Daniel Milne, consult trusted whisky literature, engage with whisky experts, and reach out to the distilleries themselves to verify the credibility of every item up for auction.
"Everything that we sell through our auctions will have passed our stringent verification process," says Craig. "Placing a bid through Whisky Hammer is very simple and our team is here to offer support throughout. We take pride in our attention to detail and have become trusted advisors to those using our service."
For those choosing to sell through Whisky Hammer, the auction service offers couriered bottle collections from anywhere in the world. The bottles are moved to and stored securely at the Whisky Hammer headquarters in Scotland, which has a state-of-the-art warehouse with a focus on security and minimal handling.
Sellers also get to benefit from the company's global reach on account of the exposure and traffic its website gets, and due to its local office in Hong Kong, which also processes international orders. Whisky Hammer offers sellers a personalised service with 24/7 email support and only charges a 5% seller commission.
Discussing why sellers trust Whisky Hammer for their rare whisky collections, Daniel says, "We have built an ever-growing database of whisky enthusiasts. So, our monthly auctions are filled with thousands of exciting bottles. Many hours of planning and website development have been invested to ensure that selling with Whisky Hammer is as simple as possible. We take care of everything, from helping to arrange bottle collections from anywhere in the world, to safely storing the whisky, and finally sending the bottles on to their new home."
Buyers can look forward to monthly live whisky auctions that exhibit an exciting array of rare, collectible, and affordable bottles. All the listings are accompanied by lots of images and detailed descriptions that give buyers complete information about the bottles or collections they are interested in. The schedule of upcoming auctions is available for buyers to browse through on the website's FAQ page.
Website visitors can view live ongoing auctions as well as the ones that were previously facilitated by Whisky Hammer with records going back to the inaugural auction in March 2016. Live auctions can be filtered based on the distillery or bottler, country of origin, award winning spirits, VAT status, region, distillery status, type, age, strength, and size of the whisky bottle.
Since all bottles are handled with clinical precision, buyers are guaranteed quality purchases that make their way to their location using fragile shipping services at competitive international rates. Buyers only pay a nominal 10% commission on the final hammer price and delivery costs based on the location and weight of the items. UK buyers are required to pay an additional 20% VAT on the fees, delivery, and commission, but not the final winning bid.
Readers aiming to sell their rare collectible bottles of whisky are urged to sign up for an account at www.whiskyhammer.com and register their lots.