Dumpster Rental Systems, a Cedar Park, TX-based leading software company, has partnered with reputable manufacturers to provide customers with high-quality dumpster containers for sale. The company has leveraged its expertise in software development to streamline the buying process and make it more convenient for businesses and individuals to purchase the equipment they need to manage their waste.
DRS, or Dumpster Rental Systems, is widely recognized as a leading provider of creative answers to complex problems in the field of waste management. As a result of the company's software, waste management companies have been able to streamline their processes and work more effectively. Dumpster Rental Systems has partnered with dumpster container manufacturers to increase the breadth of its product offerings and better serve the waste management sector.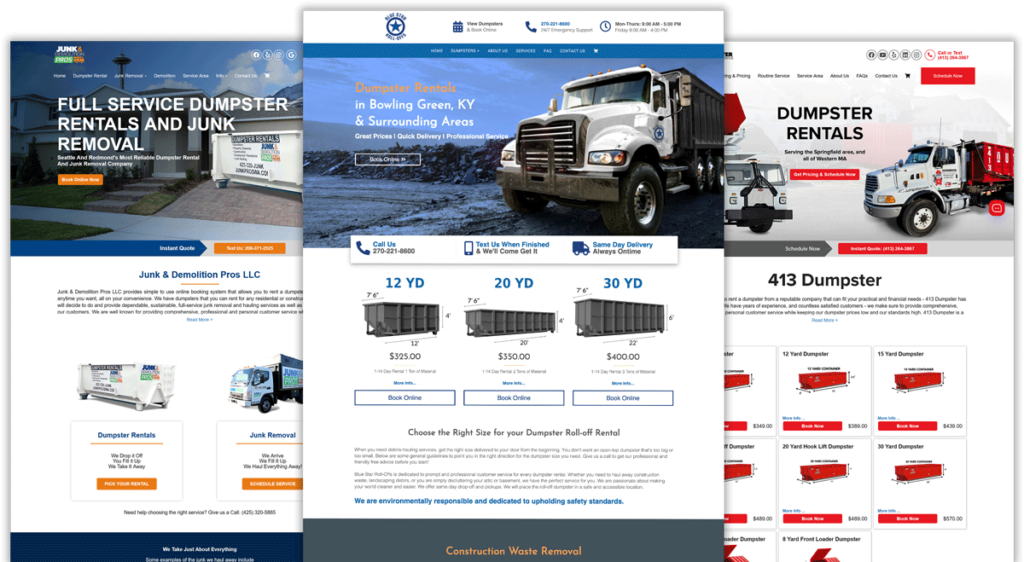 Dumpster Rental Systems only partners with trusted brands to guarantee that its clients always receive the highest-quality bins. The company has established close working relationships with only the most reputable and dependable manufacturers in their industry, whose products have been rigorously tested to ensure they conform to the strictest quality criteria. According to the company website, when customers use Dumpster Rental Systems' approved list of roll-off vendors, they know they're getting the best products available.
The company is dedicated to providing high-quality service to its customers in addition to its high-quality goods. The experts at Dumpster Rental Systems are committed to going above and beyond for the company's clientele at all times. From product selection to set-up and maintenance advice, the company is there for its clients every step of the way.
"We are excited to expand our product offerings to include dumpster containers for sale by partnering with industry-leading manufacturers who carry high-quality, affordable, and easy-loading bins," said a spokesperson for Dumpster Rental Systems. "Our partnership with reputable manufacturers enables us to provide the best products at competitive prices, and our user-friendly website makes it easy for customers to find the information and services they need to take their business to the next level. We are committed to delivering the best possible solutions to our customers, and we look forward to continuing to innovate in the waste management industry."
Dumpster Rental Systems has received numerous 5-star ratings from satisfied customers who have praised the company's expertise and professionalism. "DRS is an amazing system! I have been a customer for little over a year and since then our company has more than doubled. The automation and marking makes owning a roll off company effortlessly" said Anthony S. in his 5-star Google review.
Billy F. said, "Absolutely do not use these guys! They will make you buy more cans, more trucks, get more drivers and make way more money! Haha. Great product and great customer service. Will definitely take your business to the next level!"
Dumpster Rental Systems is dedicated to providing innovative solutions to waste management challenges. The company's software solutions have helped waste management businesses optimize their operations and increase efficiency, and its partnership with reputable manufacturers of dumpster containers has expanded its product offerings to provide a comprehensive range of solutions for the waste management industry. Those interested in scheduling a demo to learn more about the company's all-inclusive booking platform are encouraged to reach out via email or phone. Those interested in learning more about the company's preferred vendors can visit the official company website for more information.


SOURCE: Press Advantage [Link]