Dumpster Rental Systems, a leading waste management software company based in Cedar Park, TX, has partnered with top manufacturers to provide customers with high-quality roll off dumpsters for sale. The company has leveraged its expertise in software development to streamline the buying process and make it more convenient for businesses and individuals to purchase the equipment they need to manage their customers' waste with ease.
With many years of experience in the industry, Dumpster Rental Systems has established a reputation for excellence in providing innovative solutions to waste management challenges. The company's software solutions have helped waste management businesses optimize their operations and increase efficiency. Now, with its partnership with manufacturers of roll off dumpsters, Dumpster Rental Systems is expanding its product offerings to provide a comprehensive range of solutions for the waste management industry.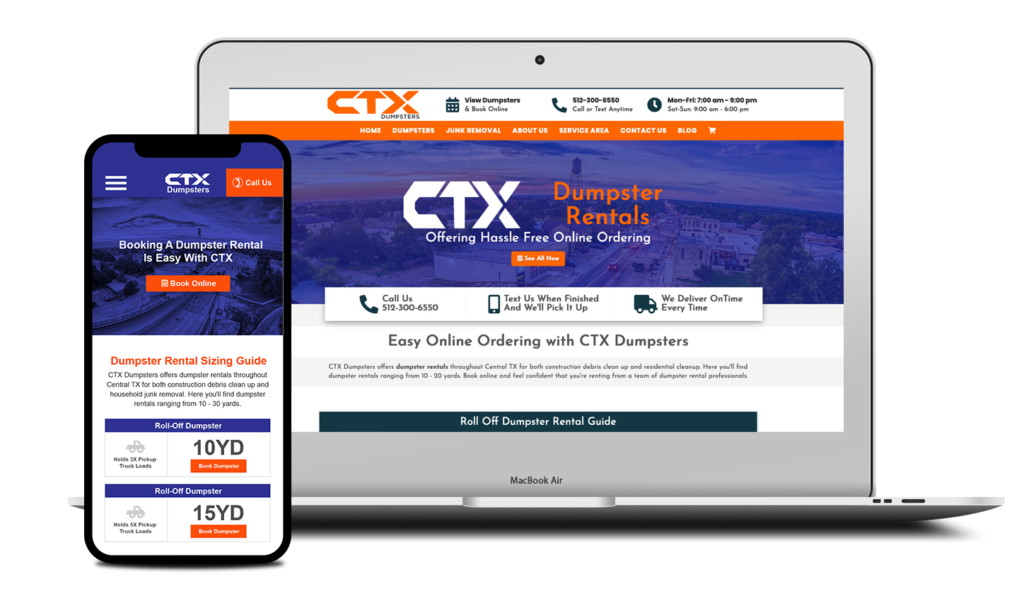 The company's website, dumpsterrentalsystems.com, is the go-to destination for businesses and individuals looking to learn more about how to purchase roll off dumpsters. The website features a user-friendly interface that makes browsing the partnered manufacturers easy and convenient. Dumpster Rental Systems works with a carefully curated selection of manufacturers to ensure its customers receive only the highest quality products. Each manufacturer has been vetted for quality and reliability, and the company maintains close relationships with them to ensure that the products meet the highest standards. Customers can be confident that they are getting the best possible products when they purchase from Dumpster Rental Systems' preferred manufacturers.
The company's partnership with manufacturers also enables it to offer competitive pricing on its roll off dumpsters. By working directly with the manufacturers, Dumpster Rental Systems can cut out the middleman and pass the savings on to its customers. This means businesses and individuals can purchase the necessary equipment at a lower cost without sacrificing quality.
Company co-founder and CEO Jeremy Thrailkill notes that DRS has spent endless amounts of time researching and building relationships with vendors on behalf of its customer base. "We've done our due diligence and partner with the folks making strides in our industry while putting their clients first," Jeremy said. "We have solid relationships with over a dozen manufacturers and are actively seeking opportunities to broaden our list of reputable vendors."
According to the company website, the preferred vendors include Keystone Wate Solution, Wastequip, Counts Container, FleetGenius, Box Gang Manufacturing, Plum Creek Environmental, Bucks, Friesen's Welding and Manufacturing, J-Box Custom Fabrication, Alloy Welding, On-Trux Roll-Off Systems, AC Disposal Services, Inc., Ozark Dumpster Manufacturing, International Container Company, and RolliSkate.
The company's commitment to quality extends beyond its partnerships to its services and software. Dumpster Rental Systems has a team of experienced professionals who are dedicated to providing exceptional support to its customers. The company offers personalized assistance throughout the buying process, from helping customers select the right product to provide guidance on its cloud-based software and the full range of marketing services, including Facebook advertising, pay-per-click campaigns, and search engine optimization support.
The software company has earned a favorable reputation online, with many 5-star ratings published on its Google Business Profile. One happy customer remarks on the company's up-and-coming system and problem-solving team members. Josh G. said, "Jeremy and the team at DRS are the absolute best in the business. new innovative technology constantly improving efficiency and income for our business. Better order more cans before calling him. Quick to help you figure out any problems. They are truly the best in a trashy business!"
Interested parties can learn more about the company's roll off dumpsters for sale by visiting the preferred vendors page on its website or contacting the company directly via phone or email.


SOURCE: Press Advantage [Link]