Tampa, Florida -
Clients at WhiteSands Alcohol & Drug Rehab can literally fight against addiction with a professionally run boxing program that builds both body and mind. So it only makes sense to become a sponsor of ProBox TV, a new multi-channel entertainment service that presents premium content for fans of the sport.
It's a fitting partnership between WhiteSands ' substance abuse treatment and "the sweet science," which boxing is often called. The nickname comes from the fact that boxers must analyze their opponent and be ready for their next move with focused insight. Treatment of substance abuse disorders requires the same strategic approach, and treatment specialists know the person who refuses to be counted out will eventually rise and stand as a champion.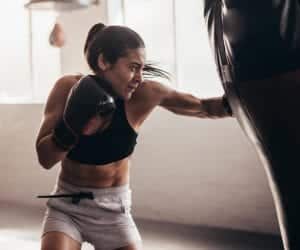 ProBox TV is a subscription-based service providing live events and robust supporting content – news reports, podcasts, talk shows and programming that takes fans behind the scenes and into the gym for an insider's view of the sport. In addition, it broadcasts two live events each month: the Future Star series and the Last Chance Tournament.
Future Stars follows the journey of top amateur fighters who've recently turned pro. Hosted by the channel's founders, who have taken the journey themselves, Future Stars shows the aspiring boxers' live fights along with behind-the-scenes docu-reality content as these young fighters work to go the distance and realize their dream.
The Last Chance Tournament takes eight amateur fighters who were once top-ranked, have been knocked down, and are now fighting their way back. The winner will get that last chance to achieve his dream of becoming a champion.
These events are all about redemption – trying, failing and finally winning – a cycle well known to many clients at WhiteSands Alcohol & Drug Rehab. Because of its unique understanding of how to help its clients knock out their addiction, the Florida-based program has been ranked at the top of Newsweek magazine's list of America's Best Addiction Treatment Centers for three consecutive years. In addition, WhiteSands provides special attention to relapse prevention with its Recovery and Wellness Program, which helps ease the transition from residential to outpatient care.
WhiteSands' unique therapies include the KO Addiction program, which is offered in a state-of-the-art athletic complex and recreation center. It was developed by the owner of WhiteSands Treatment, who has a real passion for the art and science of boxing; he has worked with many nationally recognized boxers, including Erickson Lubin, Jared Gordon and Mike Tyson. He firmly believes in boxing's therapeutic benefits and has seen first-hand how it helps individuals in a bad mental and physical state due to addiction. Boxing helped them overcome their struggles by providing a healthy way to release tension and stress.
KO Addiction features one-on-one training with WhiteSands' boxing trainers, who are also professional boxers. The program allows clients to channel their energy into something constructive that will improve their agility and advance their skills. Boxing is not only a great form of physical exercise but is also very beneficial for the mind.
Perhaps the most significant benefit boxing therapy holds for people in addiction recovery is the incredible boost it gives to self-esteem and pride. It proves that the past does not define us; our addiction does not dictate who we are today. We are all capable of overcoming our struggles. When the resources are available, we can leverage those to create the best person we can be.
To learn more about knocking out a substance-use disorder, visit WhiteSands Alcohol & Drug Rehab or call 877-959-2008. For more information on ProBox TV, visit ProBox TV.