Dumpster Rental Systems, a leading software provider for the waste management industry, is proud to announce the newest features of its innovative dumpster rental software. This cutting-edge software solution is designed to streamline operations, increase efficiency, and reduce costs for dumpster rental businesses of all sizes.
Dumpster Rental Systems (DRS) offers a solution specifically designed to simplify and automate daily operations for business owners, allowing them to focus on what they do best: providing exceptional customer service. The software's key features include online ordering, real-time scheduling, inventory management, billing and invoicing, reporting, and analytics, among other enticing offers that help dumpster rental business owners streamline their day-to-day operations.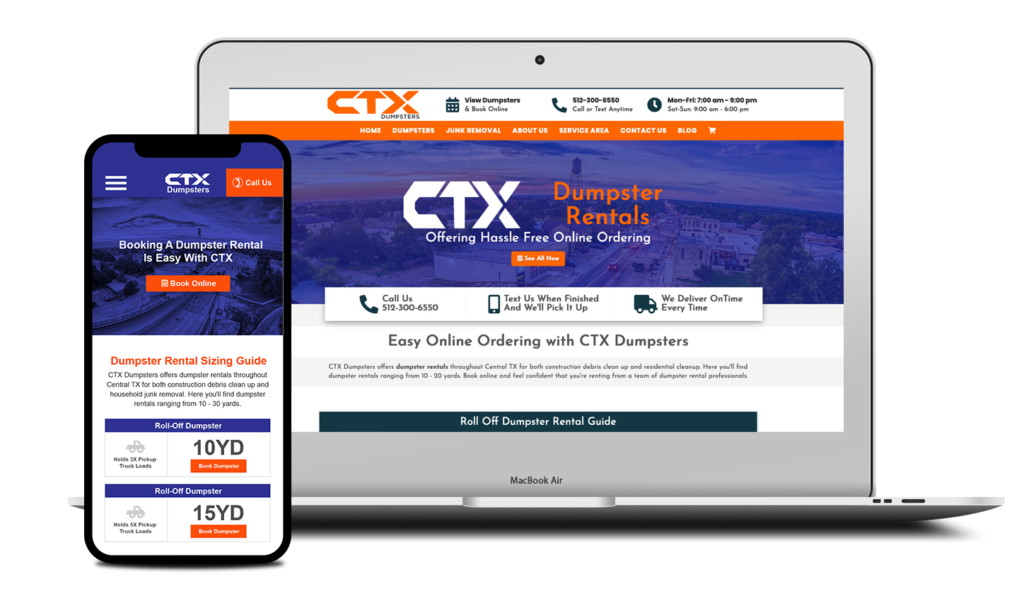 According to the official company website, the software allows customers to order dumpsters online, reducing the need for phone calls and simplifying the ordering process. It provides a user-friendly online avenue for customers to schedule delivery via their smartphone, tablet, PC, or laptop. Customers can choose the size and type of dumpster they need, select the delivery and pickup dates, and pay online.
Our software provides real-time scheduling, allowing dumpster rental businesses to quickly and easily schedule deliveries and pickups. With the intuitive, modern scheduling interface, companies can easily manage their schedules, reducing the risk of double bookings and delays.
The DRS software includes powerful inventory management features, allowing businesses to track their inventory of dumpsters and other equipment in real-time. This helps businesses avoid overbooking or double-booking equipment and ensures that they always have the equipment they need on hand.
The software also simplifies billing and invoicing, allowing businesses to generate accurate invoices and send them to customers quickly and easily. This reduces the risk of errors and ensures that companies get paid on time.
The DRS software provides powerful reporting and analytics capabilities, allowing businesses to track their performance, identify areas for improvement, and make data-driven decisions. The reporting and analytics features include data on revenue, inventory levels, customer satisfaction, and more.
"At Dumpster Rental Systems, we understand the challenges that dumpster rental businesses face daily," said Jeremy Thrailkill, CEO of Dumpster Rental Systems. "That's why we have developed a software solution specifically designed to address these challenges and help businesses operate more efficiently and profitably."
The software is designed to be user-friendly and intuitive, with a simple interface that makes it easy for businesses to get up and running quickly. It is also highly customizable, allowing businesses to tailor it to their specific needs and preferences.
The company has earned several 5-star ratings on its official Google Business Profile. One satisfied customer remarks on the growth seen in their own ventures while using DRS. Anthony S. said, "DRS is an amazing system! I have been a customer for little over a year and since then our company has more than doubled. The automation and marking makes owning a roll off company effortlessly."
Another positive review comments on how efficiently the reviewer's dumpster rental business runs, in part because of the DRS software. Luis C. said, "Great people, fantastic software! Since working with DRS to get my dumpster site up and running it has helped us immensely, from sales, to ease of use and routing more efficiently DRS is a one stop solution for a dumpster rental / roll off company software needs. The software is able to help you route trucks efficiently, track your trucks on the road, acts as a time keeper for employees and hours, tracks sales down to the little details, give reports such as sales, taxes, tonnages, mileage and more. Literally everything we used to do by hand, DRS handles and makes it easy to use. Give them a call!"
To learn more about the dumpster rental software and how it can benefit your business, visit the official website or contact the DRS staff via phone or email. The company notes that it is excited to help dumpster rental businesses streamline their operations and grow their businesses with its innovative software solutions.


SOURCE: Press Advantage [Link]