Jacksonville, FL – Jacksonville Tree Service Experts, a leading provider of tree services in the greater Jacksonville area, is proud to announce the launch of a new sustainable tree planting program. The program aims to help improve the environment through increased reforestation and conservation efforts. Under the program, Jacksonville Tree Service Experts will plant trees for customers who request them with their regular service.
Jacksonville Tree Service Experts' sustainable tree planting program seeks to improve the environment and help it thrive. For every tree planted, Jacksonville Tree Service Experts will take care of its growth and upkeep for at least five years, ensuring that the trees are healthy and benefit the environment.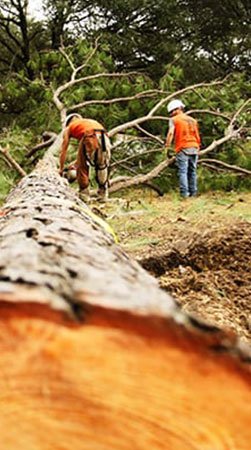 Additionally, Jacksonville Tree Service Experts will purchase and plant trees from certified nurseries to guarantee that their trees are ethically sourced and grown in line with sustainability standards. Customers who choose to take part in this program will not only be contributing to a healthier environment but also helping support local eco-friendly businesses. Furthermore, the company will donate a percentage of the money collected from this initiative to a local environmental organization to ensure that these efforts impact environmental conservation programs.
"We are excited to launch our new tree planting program and make an even bigger impact on our community," said Beatrice Lindesy, CEO of Jacksonville Tree Service Experts. "We believe that by providing this service, we can help to bring life back to our urban areas and restore natural habitats affected by deforestation."
More information on how Jacksonville Tree Service Experts is improving the environment can be found here: https://www.treeservicesjacksonville.net/.
The company, Jacksonville Tree Service Experts, will offer a tree-planting program where customers can choose between native species and non-invasive plants. All trees will be locally sourced from nurseries in the area, ensuring they are suitable for the local environment.
To ensure that customers feel proud of their contribution to environmental restoration, Jacksonville Tree Service Experts will also provide a certificate of planting for each tree planted as part of the program. The certificates symbolize a customer's commitment to promoting biodiversity and creating a healthier planet for future generations.
In addition to the tree planting program, Jacksonville Tree Service Experts has expanded its sustainability initiatives by investing in renewable energy sources such as solar panels, wind turbines, and geothermal systems. The company is committed to reducing its carbon footprint and helping to create a more sustainable future.
"At Jacksonville Tree Service Experts, we believe that our actions directly impact the world around us," said Lindesy. "We want to do our part in helping to create a greener future for generations to come. Our goal is to use our expertise in the tree industry to help promote environmental awareness in our community and beyond."
Jacksonville Tree Service Experts is dedicated to helping create a greener, healthier planet by offering sustainable tree services and advocating for environmental conservation. For more information about the company or its new tree planting program, visit its offices at 14382 Pelican Bay Ct, Jacksonville, FL 32224, United States. Homeowners can also contact the company at +1 904-867-3524 and sales@treeservicesjacksonville.net.


SOURCE: Press Advantage [Link]