Davis, CA – Davis Tree Service Experts, a leading provider of tree removal services in the greater Davis area, has announced plans to expand its operations to serve the entire Bay Area. The expansion is expected to be completed in the coming months and will give residents access to the company's expert tree care services.
Davis Tree Service Experts has provided expert tree care services to the greater Davis area for over 20 years. Over this time, they have cultivated a reputation for being one of the region's most reliable and affordable tree removal companies. The company specializes in everything from tree trimming and pruning to complex removals and landscape design.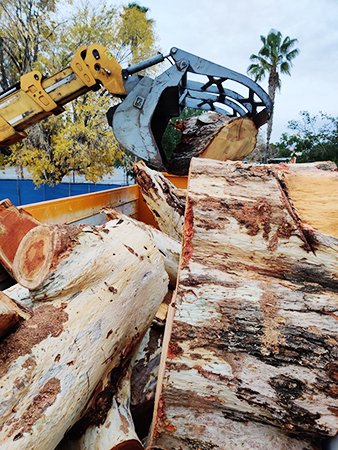 To ensure quality work and customer satisfaction, all Davis Tree Service Experts technicians are certified by the International Society of Arboriculture (ISA). The ISA is an organization that sets industry standards for tree care professionals worldwide. The news of their expansion into the Bay Area is expected to draw a positive response from those living there.
Both residential and commercial customers will benefit from having access to Davis Tree Service Experts' exceptional level of service and expertise across multiple communities in the Bay Area. While exact details of their expansion plan are yet to be announced, they have stated that they will be leveraging their existing staff and infrastructure to provide residents with a comprehensive range of services such as planting new trees, pruning existing ones, removing dead or dying branches, handling emergencies, and more. More information on the tree care services offered by Davis Tree Service Experts can be cleaned here: https://www.treeservicesacramento.com/davis/.
"We are excited to announce our expansion into the Bay Area," said CEO Leslie Behan. "For over two decades, we have been dedicated to providing our customers excellent service, and we look forward to offering our expertise to a much broader audience. We are confident our commitment to quality and customer satisfaction will make us an invaluable asset to the Bay Area community."
Davis Tree Service Experts is a full-service tree care company that offers various services to residential, commercial, and municipal clients. Founded by Leslie Behan in 2002, the company has grown to become one of the area's most respected and experienced tree service providers. The team is also knowledgeable about local building codes, environmental regulations, and industry best practices for all their work.
In addition to its core services such as tree trimming, pruning, and removal, Davis Tree Service Experts also provides additional services such as landscaping, property clean-up, plant health care (fertilization programs and pest control), irrigation systems installation/repair/maintenance, soil testing/conditioning/aeration, stump grinding/removal, firewood delivery/stacking, tree assessments (disease diagnosis), risk assessments (pruning recommendations) and more. Each job is customized based on the client's needs.
Davis Tree Service Experts is also committed to educating its customers about proper tree care and environmental stewardship. To help ensure trees remain healthy and continue to thrive, the company provides free advice and consultations on how best to maintain them. The company also actively participates in initiatives that promote sustainable forestry.
"At Davis Tree Service Experts, we believe that trees are an essential part of our environment and that it is our responsibility to protect them," said Behan. "That is why we are dedicated to providing top-notch service while encouraging our customers to take an active role in preserving their trees."
With the launch of the new Bay Area office, Davis Tree Service Experts is poised to become a leader in the region's tree care industry. With its highly trained staff and commitment to excellence, Davis Tree Service Experts is sure to offer its customers top-notch service and unmatched expertise.
Davis Tree Service Experts has its base of operation at 638 Cantrill Dr, Davis, CA 95618, United States. Homeowners interested in the company's services can reach its offices by calling +1 530-288-6335 or emailing sales@treeservicesacramento.com.


SOURCE: Press Advantage [Link]