Oklahoma City, OK – As the world celebrates International Arbor Day this year, Oklahoma City Tree Service Experts is proud to join forces with other organizations to promote tree planting and reforestation efforts. On this particular day, the company has pledged to donate trees to local communities and support tree-planting initiatives.
On this year's Arbor Day, Oklahoma City Tree Service Experts is committed to doing their part to invest in the planet's future. They aspire to inspire others who share the same passion and commitment to conservation through their generous donation of saplings and seedlings.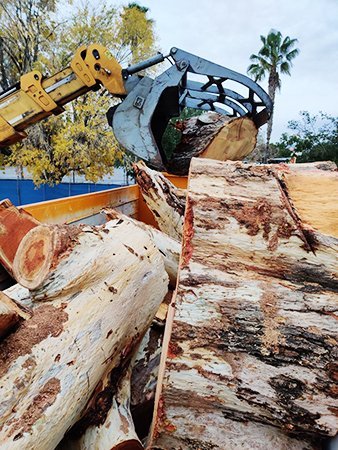 The company also commits to donating 10 percent of all proceeds made on International Arbor Day towards local reforestation efforts. Furthermore, they plan to partner with other environmental organizations to provide resources, funding, and personnel as needed for tree care initiatives.
The company believes it can make a substantial difference by uniting and working with other eco-minded organizations. As such, Oklahoma City Tree Service Experts will hold a special event at one of their local offices in partnership with local environmentalists.
This event will serve as an opportunity for all involved parties to come together and celebrate International Arbor Day while actively engaging in tree-planting initiatives in the area. With this endeavor, they hope to help create awareness about the importance of protecting the natural environment while inspiring more people to get involved with similar works of conservation and environmentalism in their communities.
To see how Oklahoma City Tree Service Experts promotes tree protection, visit the company's website: https://www.treeservicesoklahomacity.net/.
Arbor Day was first celebrated in 1872 in Nebraska, USA, and is now observed by nations all over the world. The holiday was created to raise awareness of the importance of trees and how they help protect the environment.
"Trees are essential for maintaining a healthy environment, and we must do everything we can to ensure their survival. That's why Oklahoma City Tree Services Experts is committed to helping preserve our planet's trees and participating in this important international celebration," said Lauryn Daniella, CEO of Oklahoma City Tree Service Experts. "We want to encourage people to get involved in tree planting initiatives and positively impact our planet."
The company has made a conscious effort to give back to the environment and minimize its impact on the environment. By donating trees and teaching people how to care for them properly, the company is helping create healthy ecosystems. They understand the importance of trees in preventing drought and soil erosion, providing habitat for wildlife, storing carbon dioxide, mitigating air pollution, purifying water sources, and creating safe spaces to live in.
In addition to planting trees and providing educational resources, the company will invest in eco-friendly tree services. For example, their commitment to mulching instead of burning branches helps improve air quality by reducing smoke pollution from fires. Similarly, natural fertilizers reduce runoff that can contaminate rivers and streams with chemicals that can harm aquatic life.
Oklahoma City Tree Service Experts has its base of operation at 106 NW 12th St, Oklahoma City, OK 73103, United States. The company, however, can be contacted at +1 405-766-5526 and sales@treeservicesoklahomacity.net.


SOURCE: Press Advantage [Link]