Louisville, KY – Louisville Tree Service Experts, the leading provider of tree services in Louisville, KY, is proud to announce their partnership with local businesses to create a more sustainable community. Founded by CEO Emil Vizcanio in 2001, the company has quickly become well-known for its commitment to providing quality tree care and helping protect local ecosystems.
Louisville Tree Service Experts has been dedicated to providing quality service since their inception. Their team of certified arborists and experienced technicians are knowledgeable in tree removal, pruning, trimming, and stump grinding. They pride themselves on using the most up-to-date equipment and state-of-the-art techniques to ensure that each job is completed with precision and accuracy.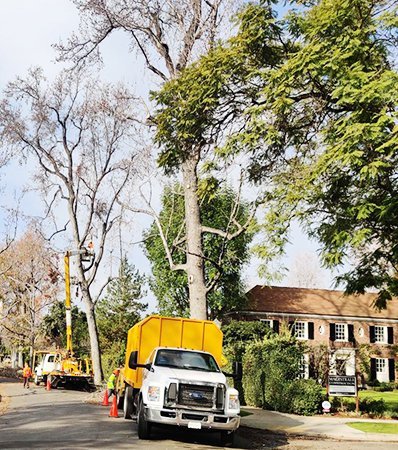 In addition to providing quality services, Louisville Tree Service Experts have implemented several sustainable practices into their work. This includes minimizing harmful chemicals, composting instead of burning brush offsite, and finding creative solutions for replanting trees or shrubs instead of removing them.
Furthermore, they support local initiatives that promote environmental education and conservation. Through its recent partnerships, the company provides resources such as free arborist consultations for property owners interested in tree care best practices, discounts on tree care supplies for landscapers and gardeners, and educational outreach events focusing on responsibly planting trees. These collaborations are helping to strengthen Louisville's green potential while pushing forward a more extensive urban canopy cover.
To see all the services offered by Louisville Tree Service Experts, visit the company's website: https://www.louisvilletreeexperts.com/.
Emil Vizcanio, CEO of Louisville Tree Service Experts, said: "We are passionate about protecting the environment and ensuring our city's trees are healthy. We believe that partnering with local businesses can help us achieve this goal. Working together can create a more sustainable community that everyone can enjoy."
The company's dedication to local trees doesn't end with its services. They also provide assessments, identifying potential safety concerns that could lead to damage or harm. Once identified, they develop a customized plan tailored to each unique property and its individual tree care needs.
This includes any stump grinding that may be necessary and the best pruning techniques for maintaining the health of existing trees and shrubs. Furthermore, the company offers guidance on proper mulching and fertilization techniques for new plantings.
Beyond its services for local homeowners, the company is also active in various neighborhoods and communities. In addition, they are frequently involved in reforestation efforts, providing native species of trees to help restore woodlands disrupted by deforestation or other disruptions of nature.
They also assist in revitalizing public green spaces by planting new trees and encouraging local businesses to plant even more trees in their areas. With such an array of services available, this is a business dedicated to promoting the health of local ecosystems through its eco-friendly practices and commitment to community education.
Louisville Tree Service Experts also hosts regular events such as tree plantings, educational seminars, and volunteer opportunities. These initiatives demonstrate their commitment to creating a more sustainable Louisville. The team understands that taking care of the environment is everyone's responsibility, and they are doing their part to make a difference.
Louisville Tree Service Experts has its base of operation at 11501 Champions Way, Louisville, KY 40299, United States. However, homeowners interested in reaching the company's offices while relaxing at home can use +1 502-335-4889 and sales@louisvilletreeexperts.com.


SOURCE: Press Advantage [Link]