Rancho Cordova, CA – The Rancho Cordova Tree Service Experts team is pioneering innovative tree care techniques designed to optimize trees' health in urban environments. This innovation comes from the leader and founder of the company, Filson Bryant, who has long been considered a top expert in arboriculture.
Filson Bryant has been working in arboriculture for over 25 years. He has conducted extensive research and many experiments to develop new tree care techniques.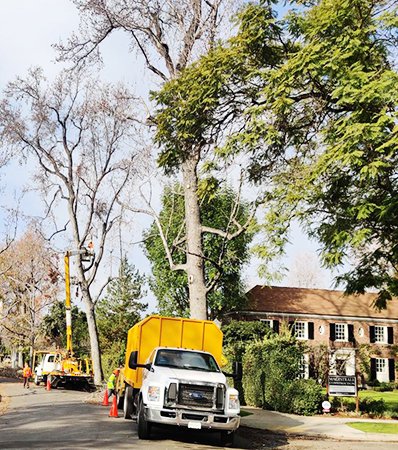 His team of professionals is knowledgeable in all aspects of tree health, from fertilizing and pruning to planting. In addition, they are well-versed in the latest technologies that can be used to monitor tree health, such as drones for aerial imaging and augmented reality apps for detailed analysis.
The team also has experience dealing with pests and diseases that can attack trees and knows how to reduce storm damage caused by strong winds or heavy rains. With their innovative approach to tree care, Rancho Cordova Tree Service Experts is creating a healthier urban environment for the residents of their community. More details on how the Rancho Cordova Tree Service Experts team has been improving tree care can be gleaned here: https://www.treeservicesacramento.com/rancho-cordova/.
The company's mission is to provide tree owners with the best possible advice and services regarding caring for their trees. They employ specialized techniques tailored to the unique needs and challenges an urban environment poses to achieve this goal. These include pruning, fertilizing, soil testing, and insect and disease control. Additionally, they offer consultations and recommendations on how to care for trees sustainably and cost-effectively.
"Our mission is to help our clients find the most appropriate solutions for their trees while considering the unique challenges an urban environment poses," said Filson Bryant. "We strive to combine our knowledge and expertise with cutting-edge technology to provide the highest quality service for our clients."
Rancho Cordova Tree Service Experts are fully qualified to remove dead or dying trees. The company removes dead or dying trees to create space for new, healthier trees. They understand the importance of healthy trees in preserving the environment and have worked with numerous parks and recreational facilities across the region to ensure that their trees remain healthy, safe, and beautiful.
The Rancho Cordova Tree Service Experts team is also committed to educating their clients on proper care for their trees. In addition to tailored services, they provide educational materials and seminars on tree selection, proper planting, watering and fertilization, pest control, and disease prevention.
These materials guide start-to-finish how homeowners can establish and maintain thriving green spaces within their yards. Their seminars go even further by allowing attendees to interact with experts about specific concerns or questions about their own landscape projects.
For more information about Rancho Cordova Tree Service Experts and their innovative approach to tree care, please visit their offices at 2640 Mercantile Dr, Rancho Cordova, CA 95742, United States. Tree owners can also contact the company at +1 916-295-6513 and sales@treeservicesacramento.com.


SOURCE: Press Advantage [Link]