Sacramento, California -
Sacramento, CA – Earlier today, Sacramento Tree Professionals hosted a community tree care workshop in collaboration with local organizations to promote environmental awareness and sustainability. The event was held at William Land Park in Sacramento, California, and was attended by more than 80 attendees.
The event featured presentations from representatives of Sacramento Tree Professionals, the city of Sacramento Parks and Recreation Department, the Sacramento Tree Foundation, and others who discussed best practices for caring for trees in the urban environment. Attendees were then provided with hands-on instruction in pruning, planting, and mulching trees.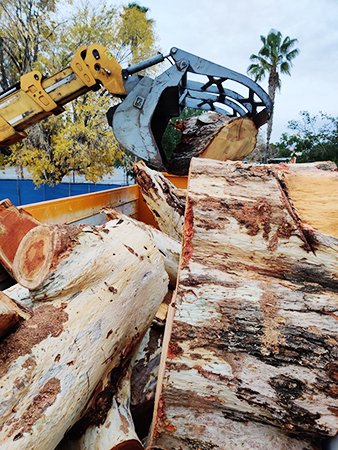 After the workshop, participants could tour William Land Park and learn about its unique ecology while having fun with their friends and family. At the end of the event, Sacramento Tree Professionals distributed samples of natural fertilizer to each attendee so they could utilize what they had learned in their yards. All attendees met the event with great enthusiasm. It was a successful first step toward Sacramento Tree Professionals' mission to promote environmental awareness and sustainability in the greater Sacramento area.
The event featured speakers from various organizations who offered insights on the importance of trees and their role in maintaining a healthy environment. Sacramento Tree Professionals' CEO, Duygu Bagdu, discussed the benefits of proper tree care, such as reducing air pollution, providing shade, and helping to conserve water. She also stressed the importance of planting new trees and adequately caring for existing trees to ensure that the environment continues to thrive for years.
For more information on how Sacramento Tree professionals help the environment, visit the company's website: https://www.treeservicesacramento.com/.
Other speakers included representatives from Trees for the Future, which works with farmers in African countries to educate them on reforestation and sustainable farming techniques. Trees for the Future is committed to helping reverse deforestation and improve livelihoods in affected areas. Keep Sacramento Beautiful, an organization that advocates local green initiatives and provides sustainability education to the community of Sacramento also had a speaker.
Greenbelt Alliance works to preserve open spaces in California by advocating for parks and protected lands. They have advocated for over 50 successful conservation campaigns, totaling nearly 150,000 acres of protected land in California alone. The Greenbelt Alliance had a speaker at the event who gave a great speech getting the attendees to understand why trees are crucial.
The event also included hands-on activities and demonstrations where attendees could practice basic tree care techniques, such as pruning. During these interactive sessions, tree professionals were available to answer questions and help participants learn more about tree maintenance. Later in the day, Sacramento Tree Professionals organized a "Plant-A-Tree" event where attendees could experience the joy of planting trees in their backyard or local park.
Participants expressed appreciation for the knowledge they gained from the workshop and for being part of the effort to preserve the planet. One attendee remarked, "It was a significant experience. I now understand better how I can contribute to protecting our environment by taking simple steps towards proper tree care."
Sacramento Tree Professionals is an organization devoted to preserving and protecting urban trees through educational outreach and events. Their mission is to raise public awareness of the ecological importance of trees in urban areas and their proper care and maintenance. From tree planting workshops and training to annual clean-up days, they strive to inspire a greater appreciation of nature within the community.
They also partner with local parks, schools, and other non-profits to provide hands-on experiences that build relationships between people and the environment. In addition to their many programs, they plan on hosting special guest lectures from experts in various fields such as forestry, horticulture, soil science, wildlife management, pest control, and more.
Sacramento Tree Professionals has its base of operation at 5815 Muldrow Rd Sacramento, CA, 95841. Anyone interested in the company's activities can contact its offices at +1 916-713-3925 and sales@treeservicesacramento.com.


SOURCE: Press Advantage [Link]